Arik Private Tours in Israel is the go-to website for anyone that wants to explore the Holy Land with an expert tour guide.
Hi! I'm Arik, an Israeli native who decided to dedicate his life to sharing my passion for the Holy Land with those that are interested to know more about this fascinating piece of land.
Hi! I'm Arik, an Israeli native who decided to dedicate his life to sharing my passion for the Holy Land with those that are interested to know more about this fascinating piece of land.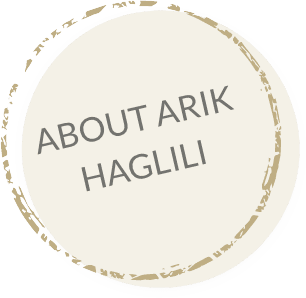 I launched my career working as a guide at the 'International School for the Studying of the Holocaust.' There, I sharpened my skills to become a top-notch guide! And after taking thousands of visitors for over five years as a local guide in different museums, I decided to go professional and professionalize in the field by becoming a licensed tour guide by the Ministry of Tourism. At the same time, I also completed my master's in 'Land of Israel Studies' granted to me by the University of Haifa.
Giving private tours of Israel is what I do best! Gladly 'Arik Private Tours in Israel' that I'm heading, will take you and your family, across the Promised Land. My top-notch tour guides will tell you all there's to know about the Land of Miracles. As part of your sojourn, you will get to know the mosaic of cultures. Savoring at the best eateries, and tell you all about the long history of this country!
Giving guided tours of Israel is my vocation! Gladly I would take you around the Promised Land. And tell you all there's to know about Israel. Its people, where's the best eateries, the 4,000 years of History! And much more.
Ein Gedi
,
Banias Stream
,
Kziv stream
,
Har- Hatayasim
,
Ramon Crater
Beaches
Med Sea
,
Red Sea
,
Dead Sea
,
Sea of Galilee
,
Tel Aviv
Culture
Israel Museum
,
Yad Vashem
,
Tel Aviv Art Museum
,
Ein Harod Art Museum
,
Bible Lands Museum
Spirituality
Western Wall
,
Peter's Primacy
,
Gethsemane
,
Mt. Tabor

Israel Natl Trail
Mount Jonah, Tamar Fort, Beit Guvrin, Nahal Hawwa, Kinneret (Sea of Galilee)
Mamilla, Sarona, Nahalat Binyamin, Ramat Aviv Mall, Dizengoff Center
Al- Aqsa Mosque, Dome of the Rock, Al- Jazzar Mosque, Hamam Al- Basha
Hiking
Nahal Arugot, Wadi Darga, Nahal El- Al, Red Canyon, Ein Avdat, Wadi Qelt
Horse Riding, Kayaking, Hot Air Balloons, Sand Boarding, Camel Rides
Capernaum, Mt. of Beatitudes, Pool of Bethesda, Jordan River, Pool of Siloam
The Jaffa, The Norman, Waldorf Astoria, The Setai Sea of Galilee, David Citadel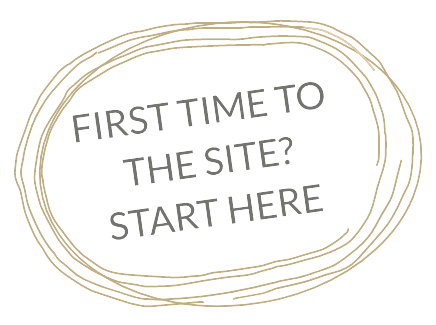 How Do you know English that well? Honestly, I'm just good with languages! But apart from this fact, I've also lived in NYC for a long time. Also, Israel is very westernized so as a young kid, I use to see lots of T.V! which was all in English. All my fav T.V shows and movies were American productions. But I have also liked to read a lot since I was a young boy and a great deal of them were books written in the English language.
How did you find yourself working in this field? So to put it simply, one thing led to another. I wanted to be a teacher in Israel. But If being a teacher in Israel is super hard, one must be very dedicated. I needed something more fun but still in the field of passing knowledge to others. So being a private tour guide in Israel seemed to me like a natural path for me to take. And the rest is history!
What's the best book you ever read about Israel? Well, I read lots of books, and to be honest, in every different stage of my life there was one book that blew me away. But with that said, the book that I recommend reading is 1948 – Birth of a State, by Benny Moris.
What's your favorite site in Israel ever? Honestly, that's a tough one! It depends on the time of the year. While we're in the winter I love roaming the Judaean Desert. But in the summer I need to be somewhere cool and dry and then the surroundings Jerusalem is amazing for that. And in spring which is extremely short in Israel, I love the Golan Heights. Everything and it means everything is in full bloom quite a contrast to the long hot and dry summer we have most of the year.