Are you planning touring Tel Aviv with kids and wondering how to keep your little ones entertained? Look no further! Tel Aviv, a vibrant and bustling city on the Mediterranean coast, offers many exciting activities and attractions that will delight children and parents alike. From sandy beaches to interactive museums, here's a list of must-do activities to create lasting memories during your family vacation.
---
Tel Aviv Ultimate Guide
---
Hit the Beaches of Tel Aviv
Tel Aviv's beaches are perfect for a family day out with its golden sands and inviting waters. Frishman Beach and Gordon Beach are popular choices, offering calm waves and facilities for kids. Build sandcastles, play beach volleyball, or relax under the sun while the kids splash in the water.
---
Best Beaches in Tel Aviv
---
Explore the Tel Aviv Port: The Tel Aviv Port area has transformed into a lively entertainment hub. Stroll along the boardwalk, rent bicycles, and enjoy the stunning sea views. The port hosts various family-friendly events, from open-air markets to outdoor movie nights, providing an enjoyable atmosphere for all ages. Here is a link to their website!
---
---
Visit the Eretz Israel Museum: This fascinating museum is a history and culture treasure trove. The Children's Museum within the complex is designed for young visitors, offering interactive exhibits and workshops that engage kids in learning about ancient civilizations, archaeology, and Israeli heritage.
---
---
Play at Park HaYarkon: Park HaYarkon is a sprawling green oasis offering numerous recreational activities. Rent paddleboats on the lake, have a family picnic, or let the kids run wild in the adventure playgrounds. Don't miss the opportunity to explore the Tropical Garden, a lush oasis filled with exotic plants and wildlife.
---
---
Discover the Dialogue in the Dark: This unique sensory experience at the Holon Children's Museum is both educational and eye-opening. Led by visually impaired guides, families navigate through complete darkness, relying on their other senses to understand the world in a new way. Here is a link for online booking!
---
---
Interact at the Bloomfield Science Museum: Science becomes an adventure at the Bloomfield Science Museum. Engaging exhibits allow kids to explore the wonders of physics, biology, and technology through hands-on activities, making learning fun for the whole family. I know it's in Jerusalem! But it's worth going to!
---
---
Wander through Jaffa's Flea Market: While parents shop, kids can enjoy the vibrant atmosphere and discover unique treasures at Jaffa's Flea Market. The eclectic mix of antiques, art, and local goods creates a captivating experience.
---
---
Touring Tel Aviv With Kids – Experience the Luna Park:
Tel Aviv's amusement park, Luna Park, offers an array of thrilling rides and attractions suitable for various ages. From gentle carousels to exhilarating roller coasters, it's a fantastic place for family bonding and creating unforgettable memories.
---
Fun Things to Do in Israel With Kids
---
Take a Culinary Adventure: Don't miss the chance to introduce your kids to the diverse flavors of Israeli cuisine. Wander through Carmel Market, where vibrant colors and aromatic spices will captivate their senses. Sample freshly squeezed juices, falafel, and other delicious treats from local vendors.
---
Carmel Market Food Tour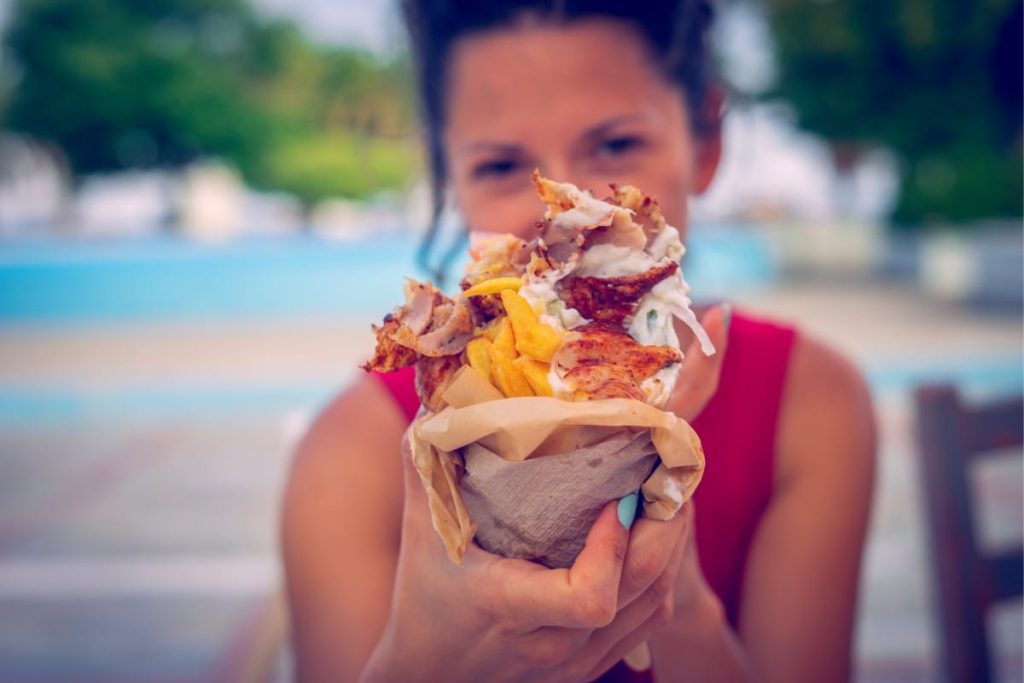 ---
Enjoy Live Performances: Check out the schedule for family-friendly performances, puppet shows, and concerts around the city. The Tel Aviv Performing Arts Center and other venues often host shows tailored for children, providing engaging and inspiring entertainment.
---
---
The Steinhardt Museum of Natural History: Regarding engaging and educational family outings in Tel Aviv, the Steinhardt Museum of Natural History stands out as a must-visit destination. Situated in the heart of the city on the Tel Aviv University campus, this impressive museum offers an immersive experience that both kids and adults will find captivating. If you're seeking a fun and enriching activity for your family, the Steinhardt Museum will surely deliver an unforgettable adventure.
---
---
Tel Aviv is a city that caters to families seeking adventure, relaxation, and cultural enrichment. With its mix of outdoor attractions, interactive museums, and beautiful beaches, you will surely find something that delights every family member. So, pack your bags and prepare for an unforgettable journey filled with joy and exploration in this vibrant Israeli city!