When picturing an ideal vacation through Israel, are you envisioning a beautiful land where the warm sun shines down with the rich spices scenting the air, kind locals smiling, and Camel Rides all over. Well, you would be right… Except for the camel rides in Israel part! Long ago, camels were an integral part of desert life but now its a different story.
---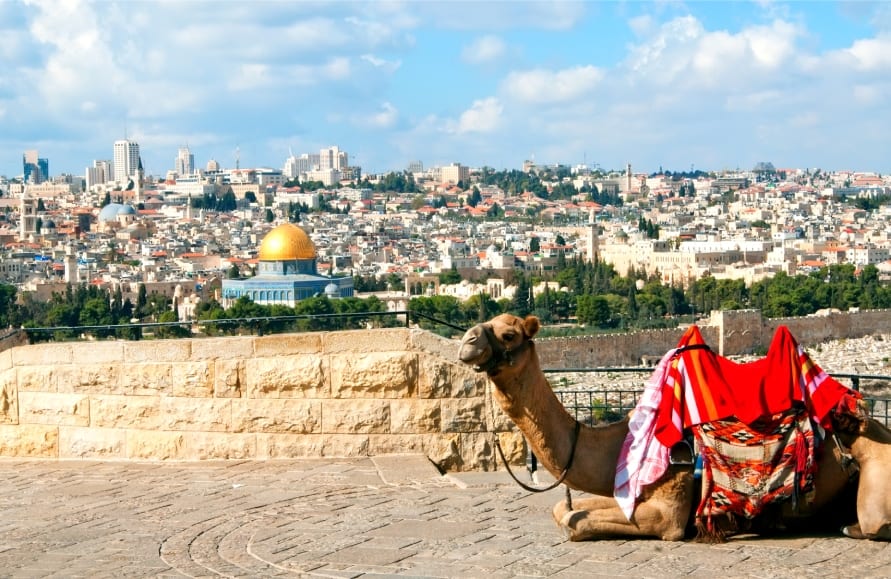 ---
The camel was mentioned in the bible numerous times, but a publication by Tel Aviv University estimates that camels were domesticated in Israel around the end of the 10th century BCE, much later than the original estimate based on religious texts. Despite the conflicting data, camels were once a key pillar in everyday life. With modern technology, they now exist as a fascinating and adorable remnant of history that you can enjoy while you visit.
Camel Rides in Antiquity
For much of early history, camels were how people could best utilize a life in the desert. Camels are highly adapted to desert life and obtain impressive features to help them succeed. Camels can travel 35k a day weighed down with a full load, with a full load weighing up to 450 kg. Without a heavy load, camels can travel over 100km a day! In addition, camels can go for weeks without drinking water, eat almost anything, and have a transparent protective eyelid to let them see through the sand-filled wind. Due to this, camels became an essential component of society. Complex communication and trade networks were based on the camel's ability to transport people and products. At one point, camels were even used as war mounts!
---
---
Today, we are not going to go to war on a camel; but we can enjoy an experience that you will only get in the desert, awesome camel rides. While you won't find camel rides in Israel available in the big cities, I will transport you to local camel farms to take on the challenge. Camel Rides in Israel are generally available for children and adults and can last anywhere from a 20-minute ride to a 24-hour camel caravan with a night in the desert. It all depends on what you are looking to experience. Depending on what you want will determine the camel ranch. A few favorites for Camel Rides in Israel include Camel Land; Eilat Camel Farm; Kfar HaNodkim; Beerotayim; Genesis Land; and Camel Riders. Give me a call today, and we can determine which option is right for you!
---
---