Anyone which is coming to tour Israel in the summer can not escape the heat. So here are things to do in Israel with kids in the summer that you would get some relief. I guess the best way is to jump into some cold refreshing water. Well, forget about the Dead Sea because in July August it's getting super hot.
---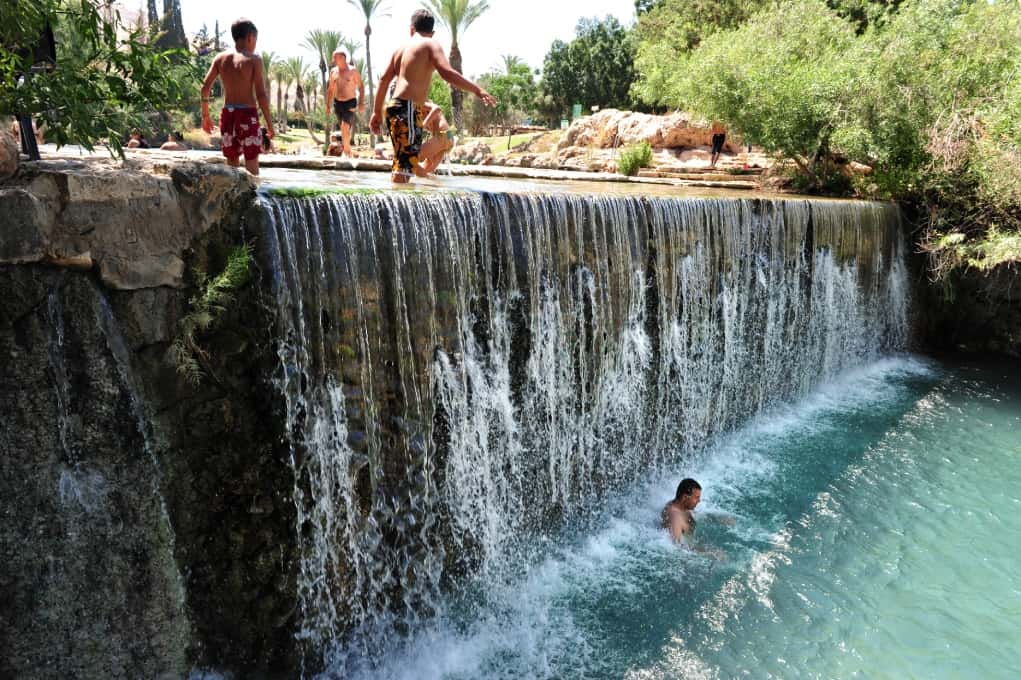 ---
In fact, getting into the Dead Sea in July or in August would be like entering a giant teacup. In other words not fun! But there are some other options in the area. For example, you can always check out Ein Gedi National Park—especially Wadi Arugot, which is the less crowded trail there. And if you'll get there really early, you might find yourself entirely on your own.
---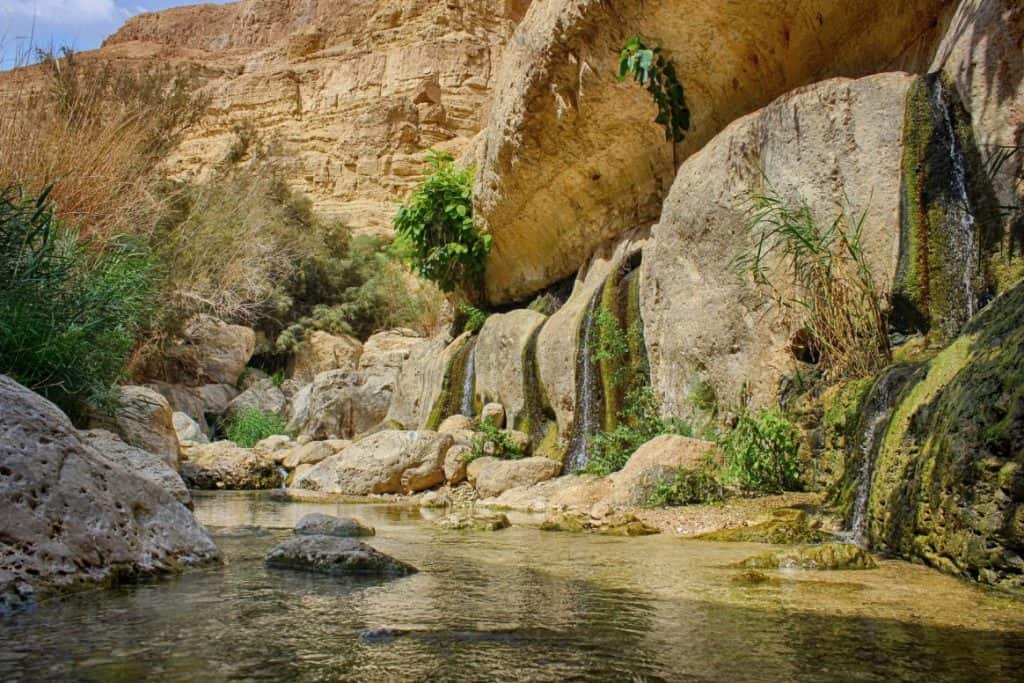 ---
Another option is when you're touring the Jezreel Valley; there are a couple of natural springs people go to cool down in the hot summer months. One of them is Gan Hashlosha National Park. You can combine the visit to the park with visiting Tel Megiddo or Beit Shean. Beit Alpha Ancient Synagogue will be an excellent choice if you're limited on time. A visit there lasts 20 minutes maximum, and it is all air-conditioned.
Kayaking and Rafting in Israel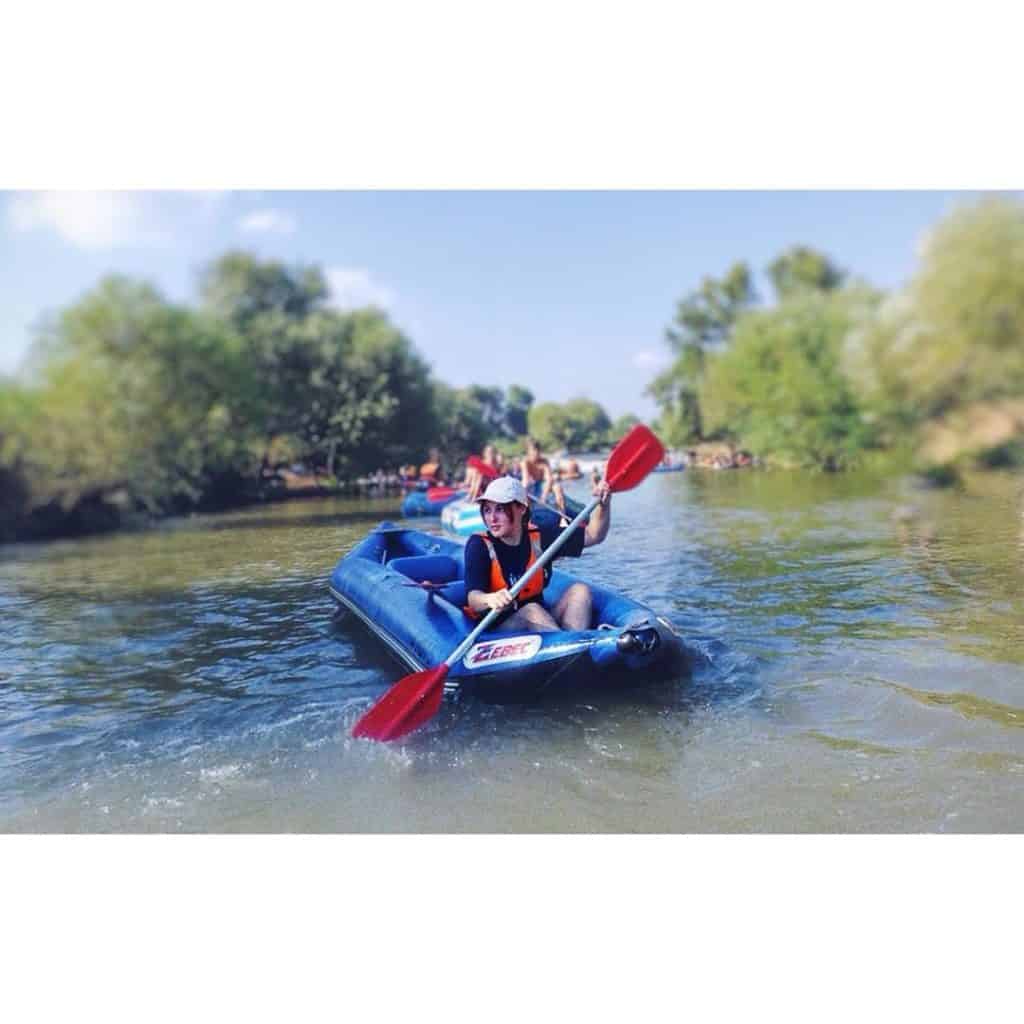 Things to Do in Israel With Kids in the Summer: Sea of Galilee Area
When touring the Sea of Galilee in the hot summer jumping into the refreshing waters of the little lake would be a great idea. But which shore would be best? So, in my opinion, Bora Bora Beach could be a great option. But also, Kfar Nahum Beach is good. You can read more about it in my post the Best Beaches at the Sea of Galilee. More things to do in Israel with kids in the summer around the Sea of Galilee could be visiting Galita Chocolate Farm.  The farm is located in Kibbutz Degania B. Galita Chocolate Farm is offers a world of delicious and sweet chocolate experiences. Kids love it!
---
---
Another great option when touring the area is Magrase Nature Reserve. The Majrase – Beteha (Bethsaida Valley) Nature Reserve is a unique meeting point, draining the delta formed by a number of the major streams of the Golan on their way to the Sea of ​​Galilee. In other words, you have lots of water here and shade for kids to run around and have lots of fun!
The Galilee Region
There are some good options with kids in the Galilee region that do not require getting all wet. You can visit Ancient Acre, which is always nice. I wander through the markets and visit the Hospitaler Halls. An ancient Acre is a small place, and walking around with kids is super easy. The Crusader Halls, like the rest of ancient Acre, are mostly all underground, and it's very cool there and shady in the summer.
---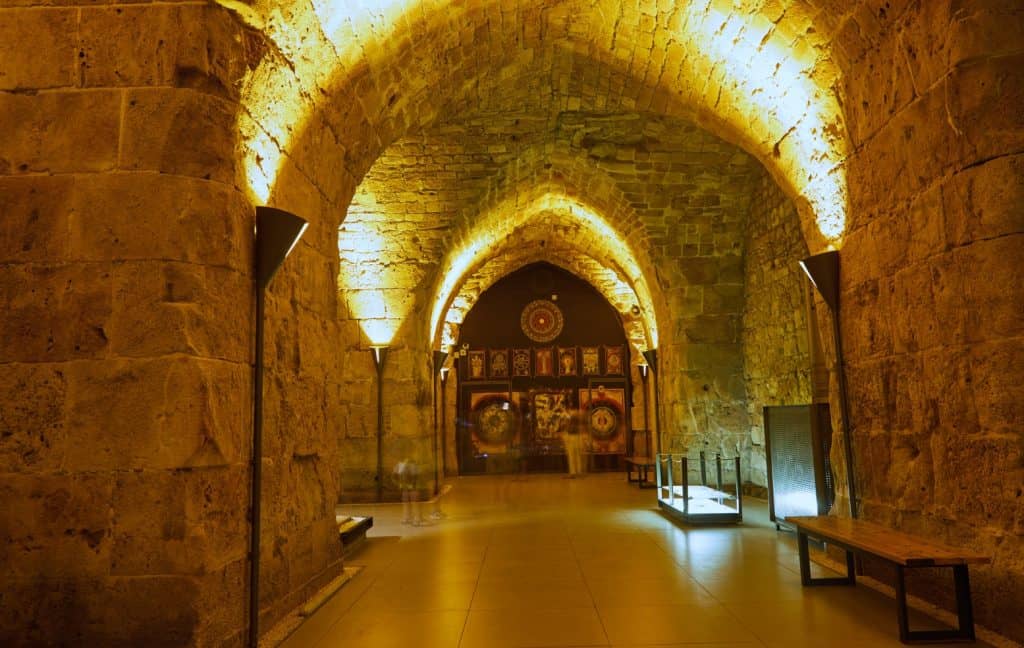 ---
A nice contract to the hot and humid weather during the Israeli summer. Then you can drive up to Rosh Hanikra Grottoes which are also interesting and would give you chance to see the border with Lebanon. If you want a comfortable hike under the shade with lots of freshwater along your trail so Nahal Kziv would be a very good option!
Things to Do in Israel With Kids in the Summer: Jerusalem Area
In Jerusalem, there are a couple of options you could check out. First I think the City of David could be a very good option. Apart from the cool Audio-Visual 3D intro, they have about the city. Just going through the water aqueduct known as Hezekiah Tunnel could be great. It takes about 20 minutes through and through but it's fun, you're getting all wet and it's very refreshing.
---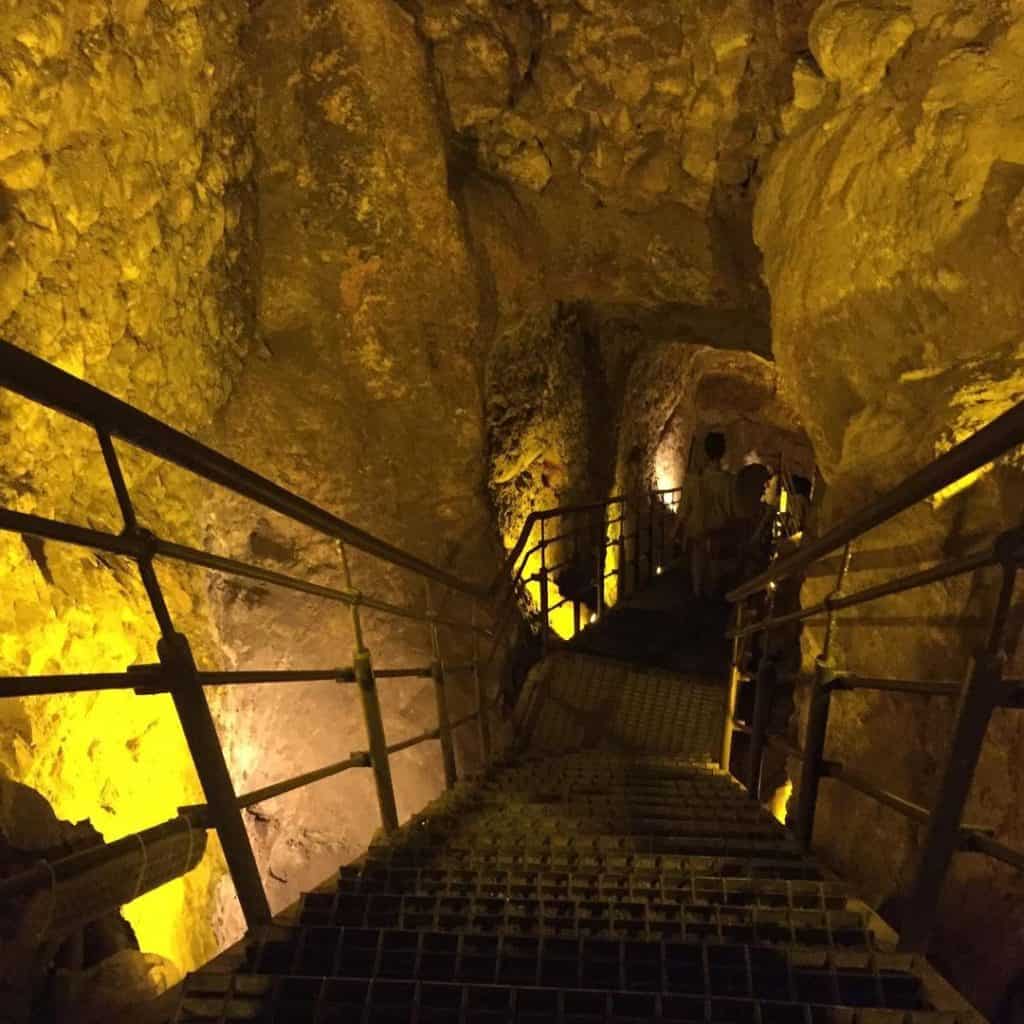 ---
Outside Jerusalem, you have Avshalom Cave, also known as Soreq Cave or Stalactites Cave. Now it's, not Carlsbad Caverns, it is quite small relatively but Avshalom cave is unique for its dense concentration of stalactites and other cave formations