If you're looking for some fun things to do with your kids while touring Israel. You're expected great family fun in Judea! I've compiled a great one-day tour in Judea. You can start your day by taking a scenic drive to the area by taking route 386. It's a very scenic and tranquil drive compared to highway 1. It's not a long drive, but this 25km magical road goes through one of the most beautiful areas in the Judean Hills. Arriving at the Captial via Ein Kerem. There are plenty of spots you can stop and have a picnic or just stop at Ein Karem in one of the local cafes.
---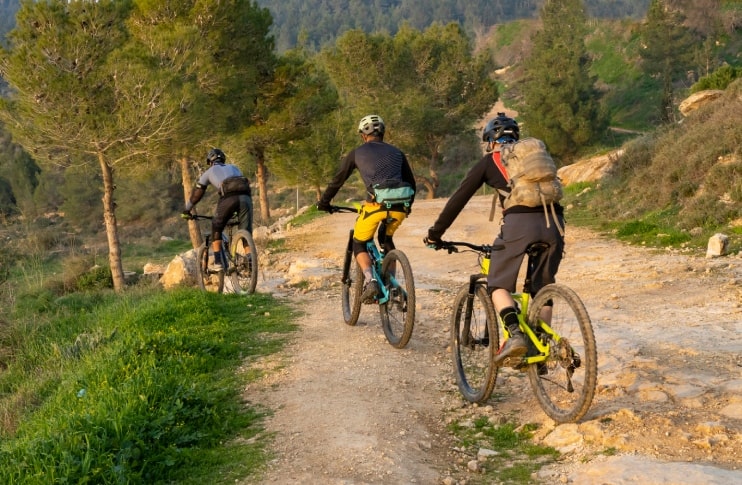 ---
Great Family Fun in Judea: Bicycle Tours
Renting a bike and going Biking in the Holy Land an independent trip is fine; but if you want to get added value to the trip, then a guide, a real local! who knows the best trails and who knows everything there is to know about the area – is the real thing! Someone that knows to adjust the tour to the ability of the group; and on the same will tell you all about what you see around you.
I love to give bicycle tours in the Adulam area – the Ella Valley, Tel Aviv, and Jerusalem- and can also accommodate your needs to other areas in the country. There is also a great tour operator you can get in touch with called TrailHead.

Great Family Fun in Judea: The Stalactite Cave Nature Reserve is an Ideal Activity for Kids!
The cave is a fun and enjoyable thing to do in Israel for kids of all ages! It's always cool to explore a cave and while doing you get to learn cool facts about interesting geological phenomena! So why not?! I am trying to say that the Stalactite Cave Nature Reserve is a real neat attraction in Israel to check out; if you are in the area of Jerusalem don't miss it!
---