Are you ready to explore an ancient city that has seen thousands of years of cultures, peoples, and vicious battles? Tel Megiddo National Park has held a strategic location in the Jezreel Valley due to its proximity to the Aruna Pass. The Aruna Pass is one of the few passes through the Carmel Mountains; making the city; which controls it highly influential. Due to this, Megiddo's ancient city was a central destination for commerce and held more than its fair share of battles over the years. Today, you have the opportunity to explore the ruins of Tel Megiddo National Park while learning of its vibrant history and enjoying the sweeping views over the lush surrounding land. The best way to explore Tel Megiddo National Park is a private tour so that you can learn of its intricate, exciting past and how each ruin played into making that happen.
---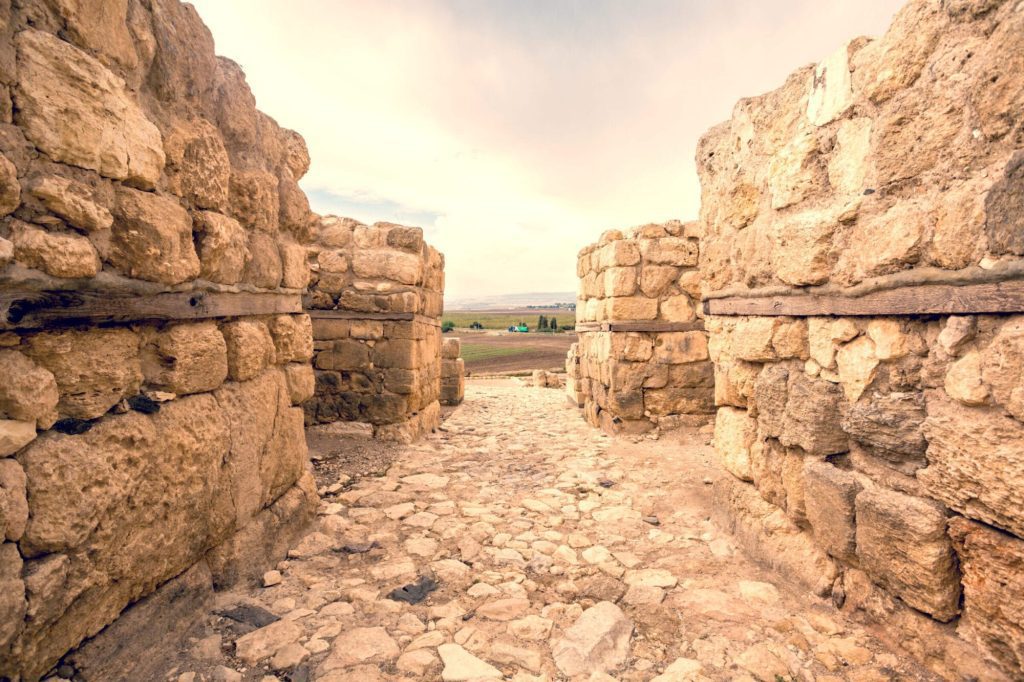 ---
Megiddo National Park – 26 Layers of Civilizations!
Tel Megiddo National Park is a fascinating archaeological destination due to its 26 layers of destruction, some of which include a Canaanite city; an Egyptian fortress; a Chariot City; an Assyrian and Persian City. Even the great King Solomon ruled here; to this day, you can still see what is left of Solomon's Gate and possibly his stables. So the fact that so many different cultures and peoples have inhabited the same space throughout thousands of years has made Tel Megiddo National Park a playground for archaeologists and historians. In fact, Within the ruins, you will be able to explore the Ivory palace, where incredible pieces of jewelry and ivory were discovered. Moreover, you can learn about the Iron Age water system that was so large that it is possible to walk through it!
Megiddo and Beit Shean Tour
---
Tel Megiddo National Park is home to a thick history of battles and is thought to have participated in more battles than anywhere else. The conflicts extend back thousands of years, with two of the prominent ones being the 1500 BCE battle between the Egyptian pharaoh Thutmose III and the Canaanite coalition as well; as the 609 BCE battle between Egyptian pharaoh Necho II and the Kingdom of Judah. But not all battles were ancient, though! This location even saw fighting action in World War I in the 1918 battle between the Allied troops and the Ottoman army. Now you can see why the Christians believe Armageddon, the final battle, will happen here. I invite you to check out the Armageddon Tour that I offer and get in touch to book a private tour!
---
---
Tel Megiddo National Park Opening Hours:
Last entry to the site: one hour before cited closing time
Summer Hours:
Sunday–Thursday and Saturday: 08:00-17:00
Friday and holiday eves: 08:00-16:00
Winter Hours:
Sunday–Thursday and Saturday: 08:00-16:00
Friday and holiday eves: 08:00-15:00
Holiday eves:
08:00-13:00
Yom Kippur eve:
08:00-13:00
On holidays and Saturdays, I recommend arriving early; entry is based on the availability of space.
Phone: +(00)972-(0)4-6509316
---