Jerusalem, a city steeped in history and spirituality, also offers many activities to captivate young explorers' imaginations. From interactive museums to outdoor adventures, here's a list of fun things to do with kids in Jerusalem that will create cherished family memories.
---
---
Things to Do in Jerusalem with Kids – Biblical Zoo:
Step into a world where animals from the pages of the Bible come to life. The Jerusalem Biblical Zoo features a diverse range of animals, interactive exhibits, and even a petting zoo—a perfect opportunity for kids to learn about wildlife conservation while having a blast.
---
---
Tower of David Night Spectacular:
Immerse your kids in a mesmerizing sound and light show that transforms the ancient walls of the Tower of David into a canvas of history and legends. Furthermore, the enchanting storytelling and visual effects will captivate both young and old.
---
---
Gan Sacher (Sacher Park):
When it's time for some outdoor fun, head to Gan Sacher. This sprawling park boasts open spaces, playgrounds, and picnic areas. Let the kids run, play, and burn off energy while enjoying a relaxing family day outdoors.
---
---
Bloomfield Science Museum:
Ignite your child's curiosity at the Bloomfield Science Museum. With interactive exhibits, hands-on experiments, and captivating displays, this museum offers a world of scientific exploration that's both entertaining and educational. Here is a link to their website!
---
---
Yad Vashem Children's Memorial:
Introduce your kids to the importance of remembrance and compassion at the Yad Vashem Children's Memorial. Through thoughtful exhibits and stories, children can begin to grasp the significance of history and empathy.
---
Jerusalem Old City Tour
---
Things to Do in Jerusalem with Kids – Teddy Park:
For whimsy, visit Teddy Park near the Old City walls. This charming park features a playful water fountain, sculptures, and a giant teddy bear statue—perfect for a family photo op.
---
Kiftzuba Amusement Park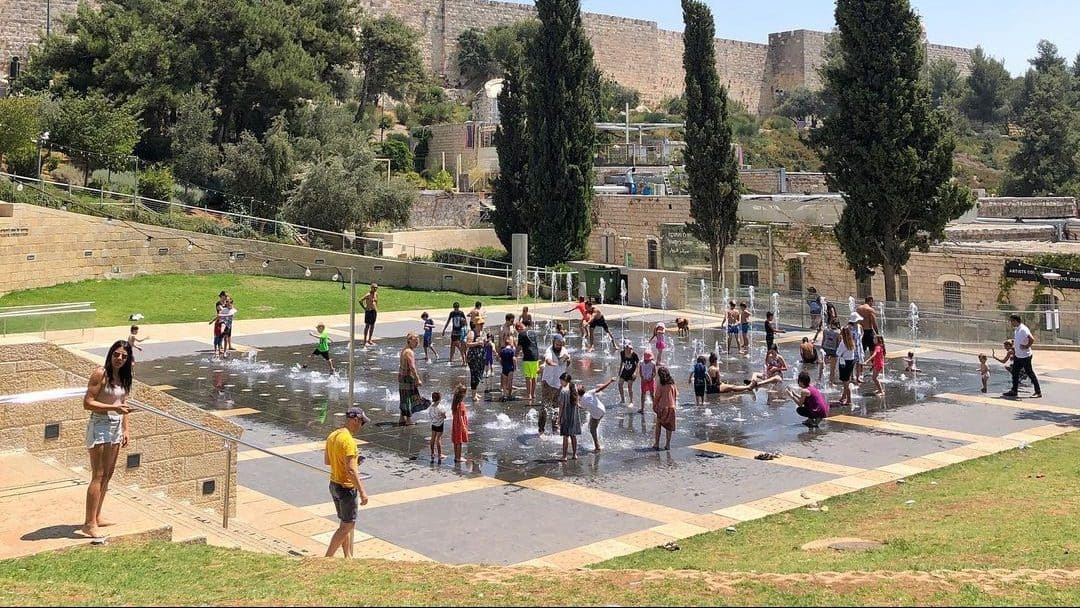 ---
Ein Yael Living Museum:
Step back at the Ein Yael Living Museum, where kids can experience ancient life through workshops, crafts, and interactive demonstrations. From pottery making to bread baking, it's a hands-on adventure in history. Here is a link to their website! For sure, it is one of those things to Do in Jerusalem with Kids!
---
---
Things to Do in Jerusalem with Kids – Mini Israel:
Take a miniature journey through Israel's landmarks at Mini Israel. Kids can explore scaled-down replicas of famous sites, cities, and landscapes, providing an educational and entertaining experience.
---
---
Jerusalem ATV Tours: Suppose you're an adventure seeker with a taste for the great outdoors. In that case, Jerusalem offers a unique opportunity to explore its breathtaking landscapes in an exhilarating way – through ATV (All-Terrain Vehicle) tours. Get ready to unleash your inner explorer and traverse the diverse terrain of this historic city and its surroundings.
---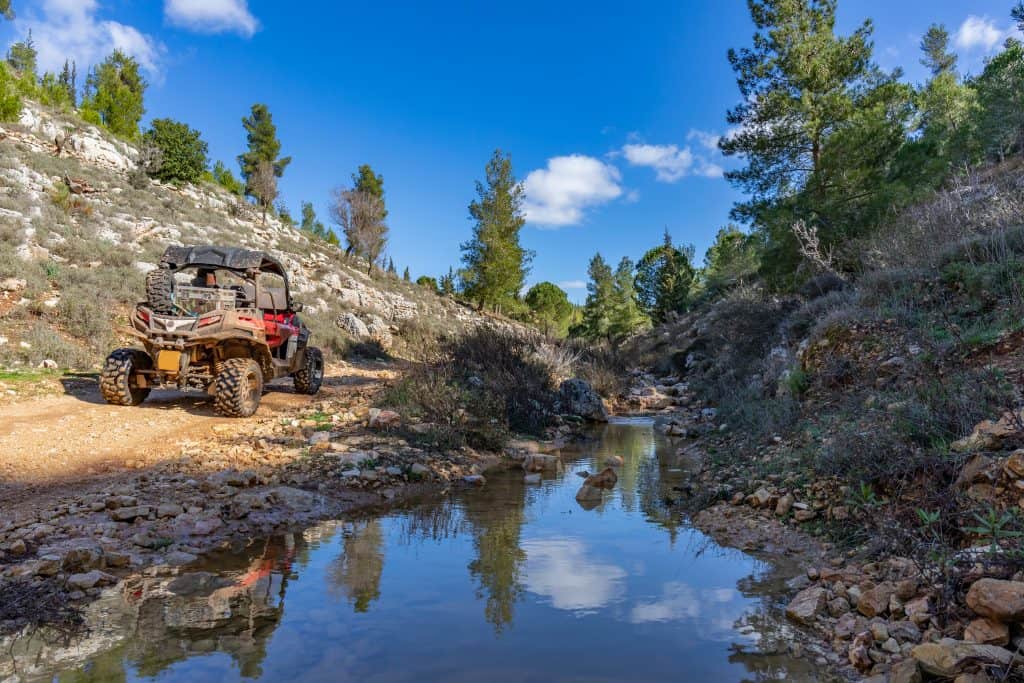 ---
Jerusalem Bird Observatory: So whether you're a dedicated birdwatcher or simply interested in experiencing the beauty of nature in an urban setting, the Jerusalem Bird Observatory offers a unique opportunity to connect with the avian world and appreciate the wonder of migration right in the city's heart.
---
---
Jerusalem Botanical Gardens
The Jerusalem Botanical Gardens is a pristine greenhouse in the heart of Jerusalem. Originally planned as the successor to the National Botanic Garden of Israel on Mount Scopus, the Jerusalem Botanical Gardens is my go-to place in Jerusalem if you want to learn about the Flora of Israel!
---
---
Jerusalem Ropes Cours
The Jerusalem Ropes Course offers an exciting and adventurous experience for individuals seeking outdoor challenges and team-building activities. Nestled in the city's heart, this ropes course provides a unique opportunity to test your physical and mental skills in a safe and controlled environment. Here's what you need to know about the Jerusalem Ropes Course:
---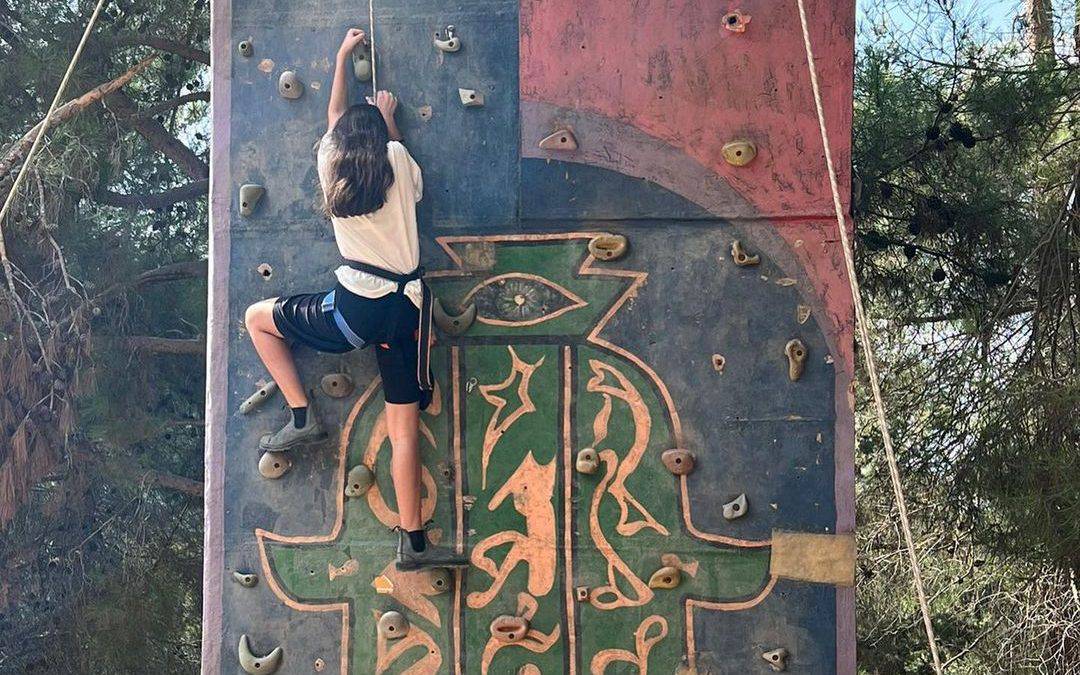 ---
The Bloc – Climbing Center
Climbing gyms are fantastic places for indoor rock climbing, bouldering, and other climbing-related activities. They often provide a safe and controlled environment for climbers of all skill levels to practice and improve their climbing techniques. If "The Bloc Climbing Center" is indeed a climbing gym in Jerusalem, it's likely to offer a variety of climbing routes, training facilities, and a community of climbers to connect with.
---
---
Crafting Unforgettable Moments:
So, in Jerusalem, family adventures are abundant, offering a blend of education and entertainment to keep your kids engaged and excited. These experiences create beautiful memories and open doors to learning and exploration, genuinely enriching your visit to Jerusalem.