Dizengoff Street is one of the most famous streets in Tel Aviv, Israel. It is named after Zina Dizengoff, the wife of Tel Aviv's first mayor, Meir Dizengoff. The street stretches from the southern part of the city, near the beach, to the northern part, near the Yarkon River.
---
---
One of the main attractions of Dizengoff Street is its vibrant and lively atmosphere. It has trendy cafes, restaurants, boutique shops, and art galleries. The street is always bustling with locals and tourists, making it a great place to people-watch and soak up the city's energy.
---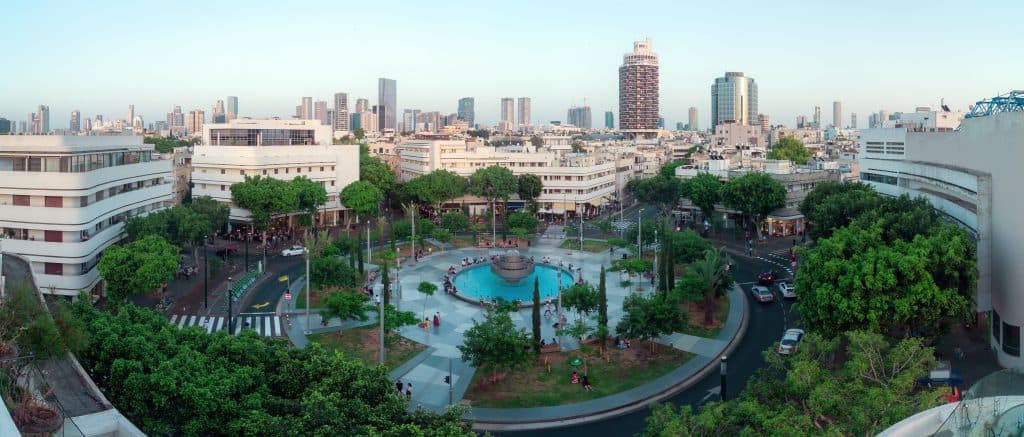 ---
One of the most famous landmarks in Dizengoff is the Dizengoff Center, one of Israel's largest shopping centers. It is home to over 400 shops, including international brands, designer boutiques, and local stores. The center also has a cinema, a food court, and a variety of restaurants, making it a popular destination for shopping and entertainment.
---
---
Another popular attraction on the Street is the Bauhaus architecture. Tel Aviv is known for its unique Bauhaus buildings, built in the 1930s and 1940s. Many of these buildings are on Dizengoff Street, and UNESCO has recognized them as a World Heritage Site.
---
---
In addition to its shopping and architecture, the bustling street is home to a vibrant nightlife scene. The street has bars, clubs, and live music venues, making it a popular destination for young people and party-goers.
---
---
Overall, Dizengoff Street is a must-visit destination in Tel Aviv. Whether you're looking for shopping, dining, culture, or nightlife, this street has something for everyone.