Kayaking and rafting on the River Jordan could be a great activity with kids. Now even though Israel is not blessed with many rivers that you can do Kayaking or Rafting. In fact, the only place you can do that is the River Jordan. And also on the Jordan, you would need to go all the way up north to the Upper Galilee since once it's getting to the Sea of Galilee area it's not suitable anymore for kayaking and for sure not rafting.
---
---
So where can you do some Kayaking and Rafting on the River Jordan? Well, there are a couple of options so let's start with one famous one. At Kfar Blum Kayaks include kayaking and rafting on two routes: the family route, which is 4 km long, is suitable for children from the age of 5 and lasts about an hour and a half of relaxed sailing. And the long and challenging route that is 8 km long; combined with fast flow sections and special waterfalls; is suitable for children from the age of 10 and lasts about two and a half hours.
Kayaking Sea of Galilee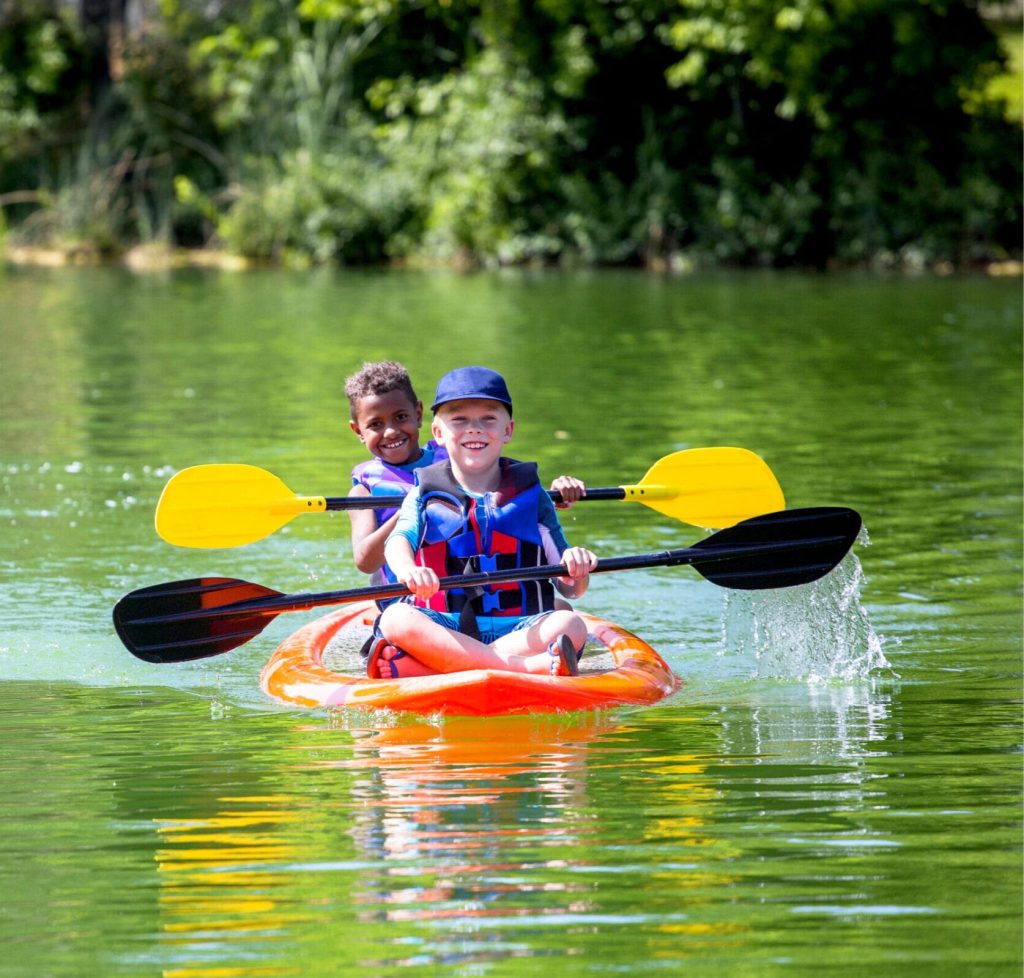 ---
Another tour operator is Rob Roy; they offer a Native American canoe experience along the Jordan River and experience authentic Native American hospitality at a particularly magical site. Between eucalyptus and quiet shade tents, you can enjoy the peace and quiet, and treat yourself to coffee and herbal tea, while the children will enjoy an Indian makeup corner, a creative corner, an experiential cruise, and stories of Native American legends.
---
---
Kayaking or rafting on the historic River Jordan offers an unbeatable combination of adventure, natural beauty, and cultural significance. From peaceful kayaking journeys through serene landscapes to exhilarating rapids for rafting enthusiasts, the river provides an unforgettable experience for all skill levels. Imagine the awe-inspiring beauty of the river's surroundings, learn about its historical and religious significance, and enjoy the thrill of exploring one of the world's most iconic waterways. So, grab your paddle, gather your team, and get ready for an unforgettable adventure on the River Jordan.