In the heart of Tel Aviv, where modernity meets history, Rothschild Boulevard stands as an iconic thoroughfare that encapsulates the spirit and evolution of Israel's vibrant cultural and economic hub. Furthermore, this bustling boulevard is more than just a street; it symbolizes Tel Aviv's dynamic past, thriving present, and boundless creative energy.
---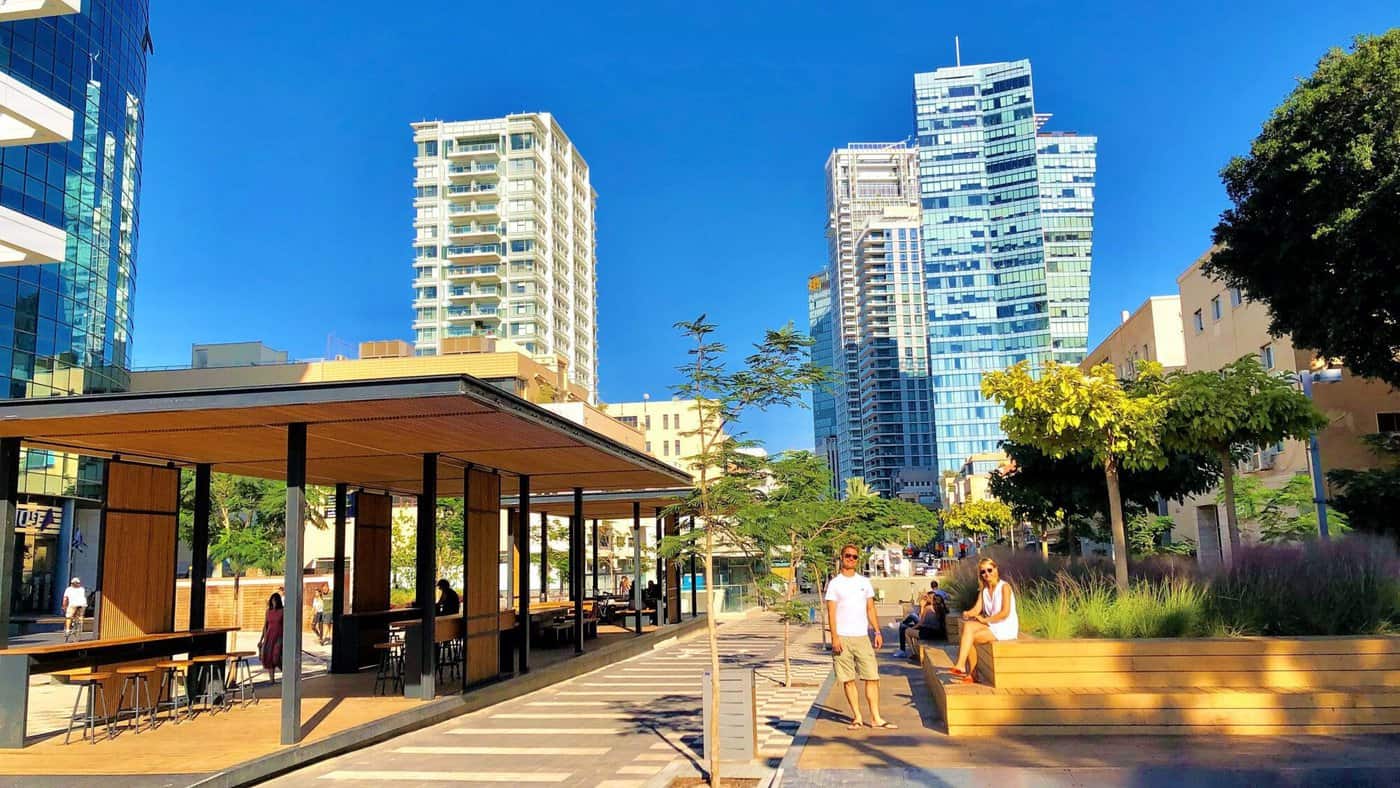 ---
A Stroll Through Time
Rothschild Boulevard was named after Baron Edmond James de Rothschild, a prominent philanthropist who played a pivotal role in developing Jewish settlements in Palestine during the late 19th and early 20th centuries. Walking along this historic boulevard, you'll immerse yourself in a journey through time.
---
---
Rothschild Boulevard – A Real Bauhaus Beauty!
So, one of the most striking features of Rothschild Boulevard is its architectural heritage. Tel Aviv boasts one of the world's largest collections of Bauhaus or International Style architecture, earning it the nickname "The White City." Many of these buildings line Rothschild Boulevard, showcasing the clean lines and functional elegance that define this architectural movement.
---
Tel Aviv Bauhaus Tour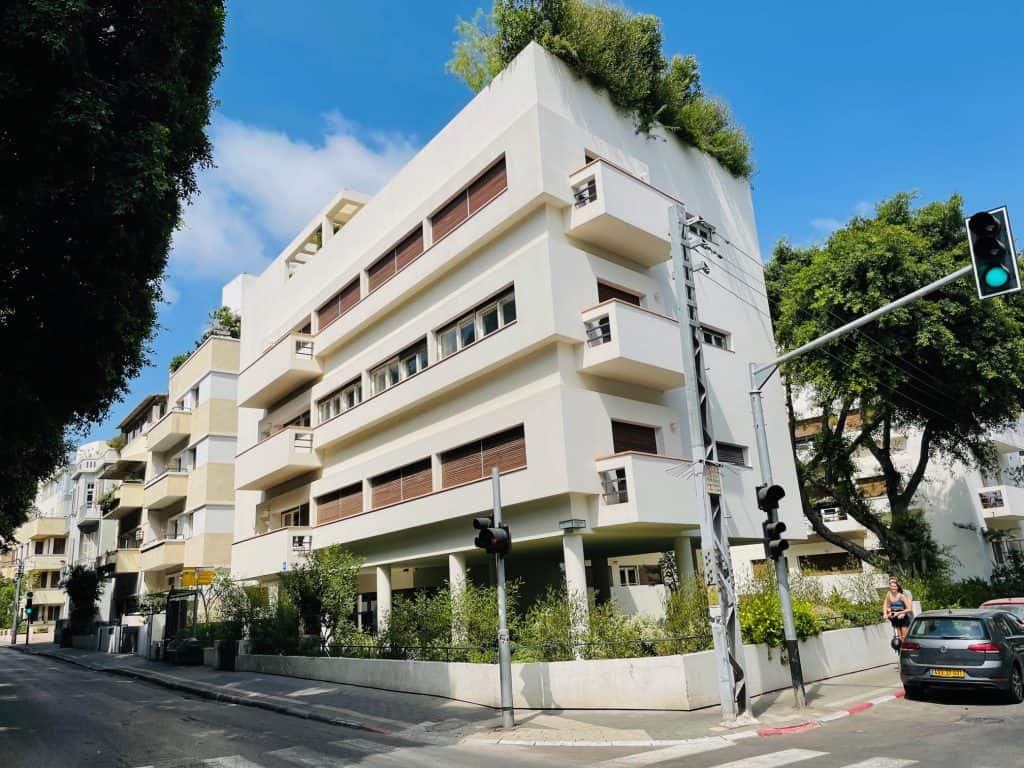 ---
Cultural and Artistic Hub
Rothschild Boulevard is a feast for the eyes and a cultural and artistic activity hub. Furthermore, art galleries, theaters, and cultural institutions are scattered along the boulevard, making it a haven for enthusiasts and creative minds. In addition, the boulevard frequently hosts public art installations and performances, adding to its vibrant atmosphere.
---
---
Lush Greenery
So while the bustling city surrounds it, Rothschild Boulevard offers fresh air with its lush greenery. The central promenade is adorned with trees, gardens, and benches, providing a serene escape from the urban hustle and bustle. It's a perfect spot for a stroll, a picnic, or a moment of quiet reflection.
---
Tel Aviv Ultimate Guide
---
Epicenter of Tel Aviv's Culinary Scene
Food lovers will find themselves in a culinary paradise on Rothschild Boulevard. The area is dotted with cafés, restaurants, and eateries serving diverse cuisines. Whether you're craving local Israeli dishes, international fare, or gourmet delights, you will find a dining spot that satisfies your palate.
---
---
Economic and Technological Hub
Beyond its cultural and historical significance, Rothschild Boulevard plays a pivotal role in Tel Aviv's economic landscape. It's home to numerous financial institutions, startups, and tech companies, reflecting Israel's reputation as the "Startup Nation." The juxtaposition of historic architecture and cutting-edge innovation is a testament to the city's forward-looking spirit.
---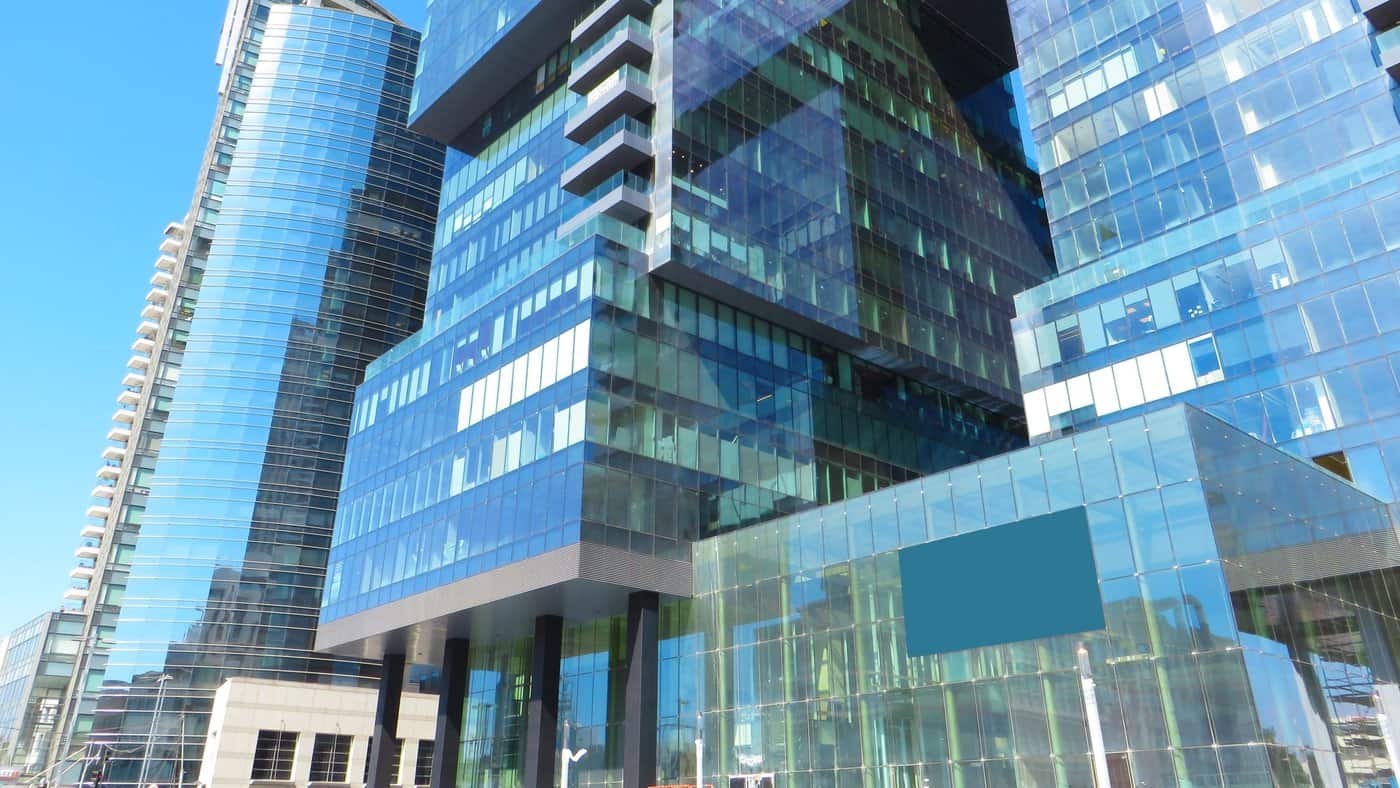 ---
Nightlife and Entertainment
As the sun sets, Rothschild Boulevard transforms into a lively nightlife and entertainment hub. Bars, clubs, and live music venues come to life, offering diverse options for those looking to experience Tel Aviv's vibrant after-dark scene.
---
Famous Streets in Tel Aviv
---
A Symbol of Resilience
Rothschild Boulevard has witnessed the city's growth and transformation over the decades, surviving challenges and conflicts. Today, it stands as a symbol of Tel Aviv's resilience, creativity, and unwavering spirit.
---
---
Rothschild Boulevard – A Must-Visit in Tel Aviv
Whether you're interested in history, architecture, art, food, or simply soaking in the atmosphere of a bustling city, Rothschild Boulevard is a must-visit destination in Tel Aviv. It's a place where the past blends seamlessly with the present, creating a vibrant tapestry reflecting this remarkable city's essence.
---
---
Rothschild Boulevard in Tel Aviv is a bustling thoroughfare and home to several historical sites and landmarks that reflect the city's rich history and architectural heritage. Here are some notable historical sites along Rothschild Boulevard:
Neve Tzedek
---
The Independence Hall:
This iconic building at 16 Rothschild Boulevard is where David Ben-Gurion, Israel's first Prime Minister, declared the establishment of the State of Israel on May 14, 1948. Visitors can tour the hall and learn about the historical events here. Here is a link to their website!
---
The Independence Hall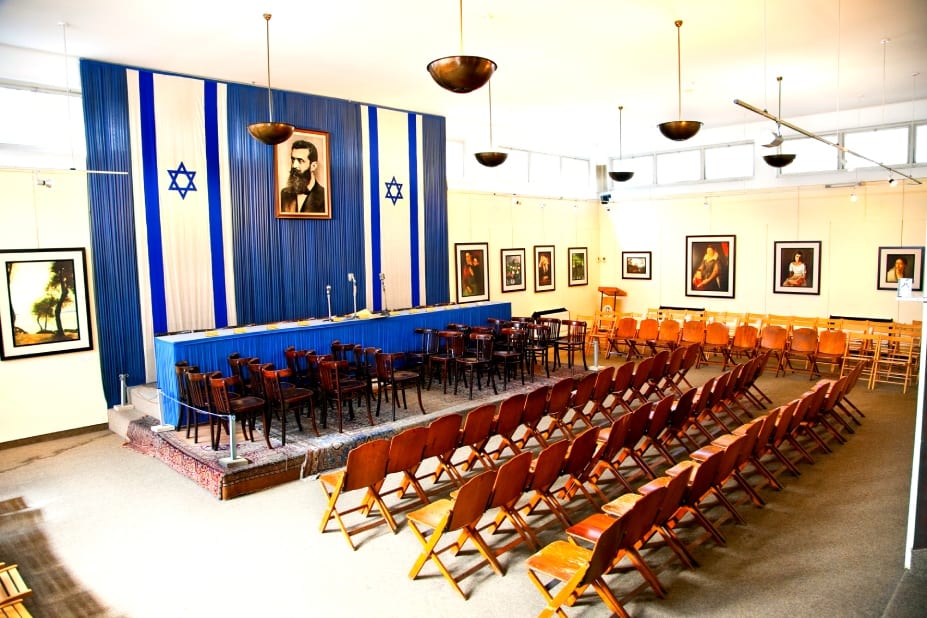 ---
Haganah Museum:
In addition, situated at 23 Rothschild Boulevard, this museum tells the story of the Haganah, the underground Jewish paramilitary organization that played a crucial role in Israel's fight for independence. The museum is housed in the former headquarters of the Haganah.
---
The Haganah Museum
---
Founders' Monument:
So, at the intersection of Rothschild Boulevard and Herzl Street, you'll find a striking monument dedicated to the founders of Tel Aviv. Moreover, it's a tribute to the visionaries who established the city in the early 20th century.
---
Founders' Monument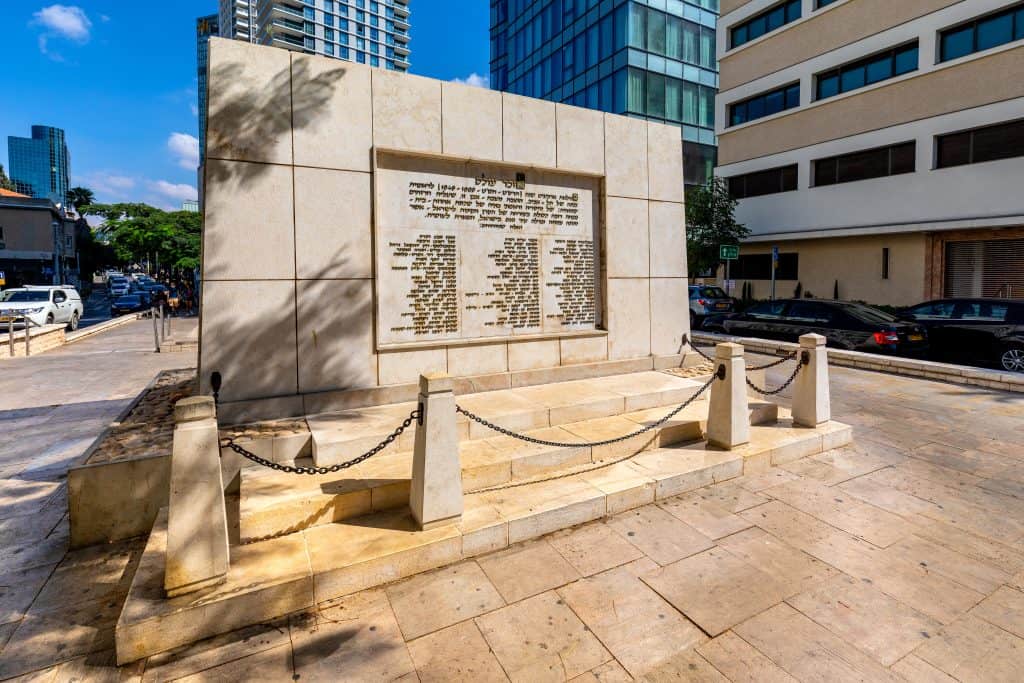 ---
Max-Liebling House: Located at 29 Idelson Street, just off Rothschild Boulevard, this Bauhaus-style building is now an architecture and design center. Moreover, it offers exhibitions and information about the Bauhaus movement in Tel Aviv. Here is a link to their website!
---
---
Bialik House:
So while not directly on Rothschild Boulevard, the nearby Bialik Street is home to the historic Bialik House, once the residence of the renowned Hebrew poet Chaim Nachman Bialik. Furthermore, it's a beautifully preserved museum celebrating Hebrew literature and culture.
Bialik House Museum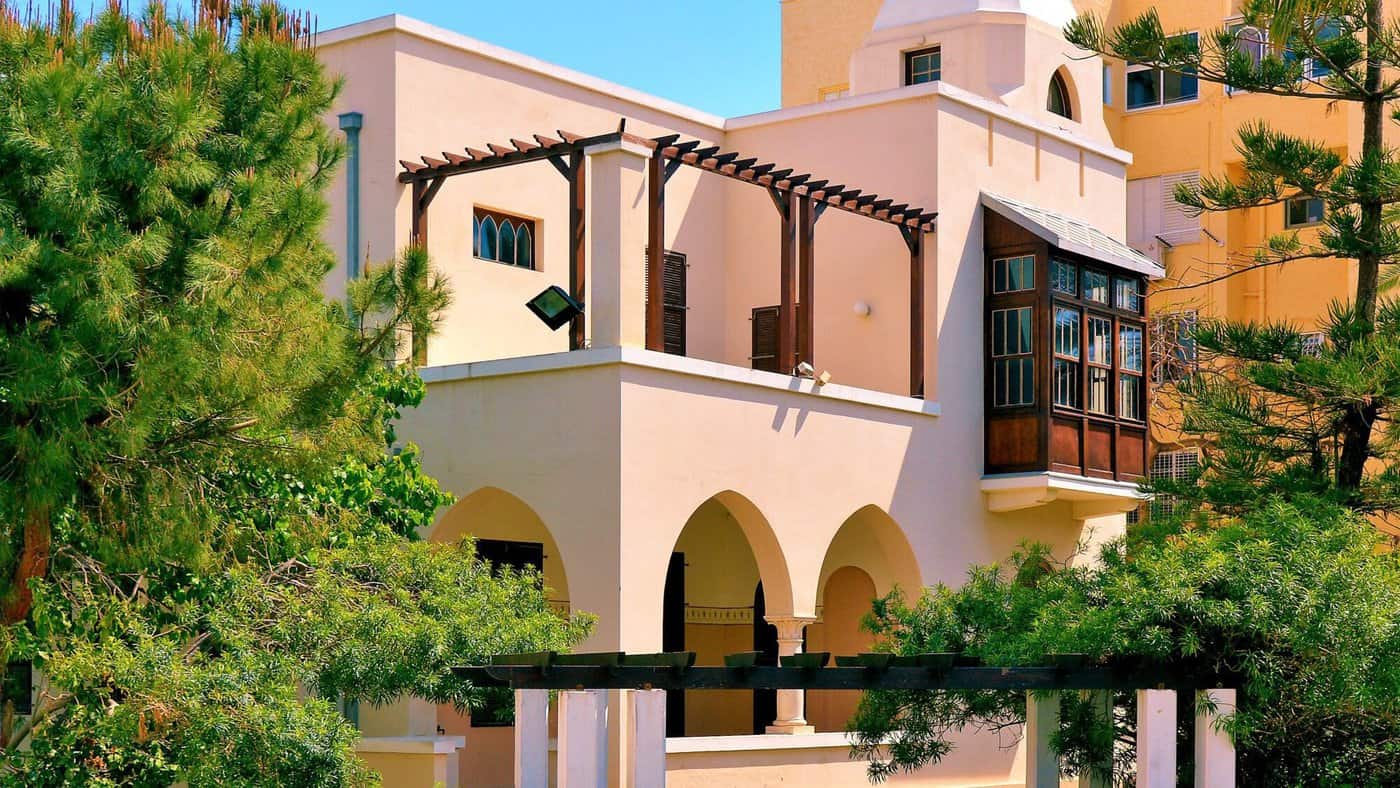 ---
Original Bauhaus Buildings:
So, while not specific sites, the entire boulevard is lined with original Bauhaus-style buildings, many of which have been meticulously restored. Moreover, these buildings are a testament to Tel Aviv's designation as a UNESCO World Heritage site for its collection of Bauhaus architecture.
---
---
Historical Plaques and Memorials:
So, as you stroll along Rothschild Boulevard, look for plaques and markers that provide information about the history and significance of various buildings and events in the area.
---
Tel Aviv Day Tour
---
Street Art and Sculptures:
In addition to its architectural heritage, Rothschild Boulevard also features modern street art and sculptures! They add a contemporary layer to the historical ambiance.
---
---
So, while enjoying the vibrant atmosphere, dining, and cultural offerings of Rothschild Boulevard, take the time to explore these historical sites to gain a deeper appreciation of Tel Aviv's unique history and heritage.