Are you ready to dive deep into the culture of Israel? If you are, there is no better place to become one with the people than at the biggest food market in Tel Aviv, the Carmel Market. Before you even step into the market, you will begin a sensory experience unique to Israel; where you will smell the rich scents of the spices and hear the vendors calling out to passersby.
---
---
With very good reason my Tel Aviv Culinary Tours are here and nowhere else! Before you know it, you will be sampling local products, picking out fresh vegetables, haggling with the vendors, and purchasing souvenirs for yourself and those at home. Despite its size, this market maintains a friendly atmosphere perfect for solo travelers; couples, and families to enjoy. You, too, will fall in love with this market, and it will become a staple every time you visit Tel Aviv. I invite you to join one of my Carmel Market food tours to enhance your visit!
---
---
The Carmel Market is A Real Authentic Experience!
The Carmel Market opened in 1920, just eleven years after the establishment of Tel Aviv. This market has become an integral part of society for locals and tourists in the past century. The Carmel Market is open Sunday through Friday from early morning until around 7 pm, although the shops do close early on Friday in honor of Shabbat.
---
Tel Aviv Food Tour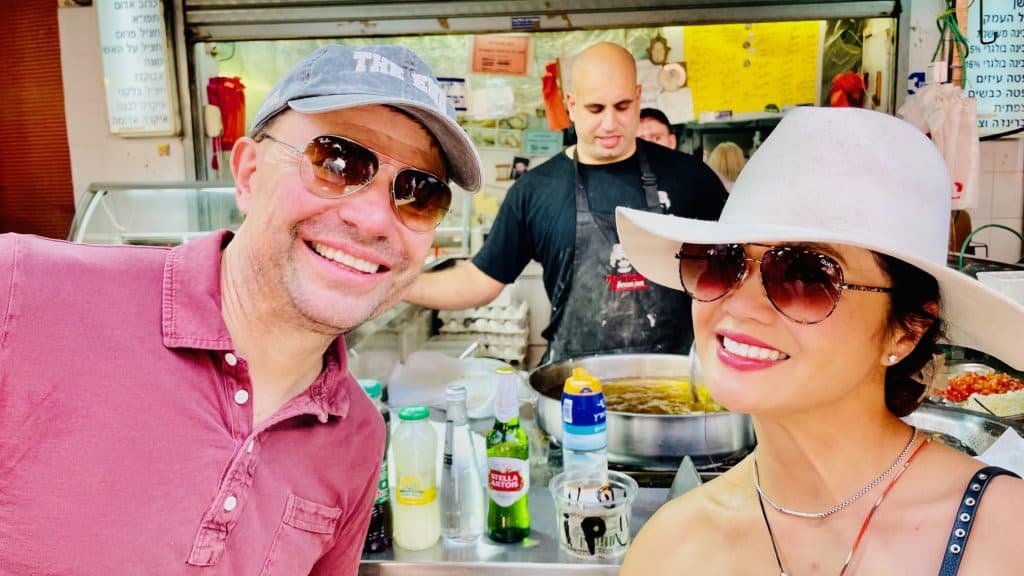 ---
You will find vendors selling high-quality products, from vibrantly colored spices to fresh produce to mouthwatering desserts, all day long. If you come in the evening, you may get lucky and receive epic discounts from vendors looking to clear out their inventory by the end of the day. The Carmel Market can be a bit overwhelming in its grandeur, so your first visit inside should be with my food tour.
---
---
I will guide you through the elaborate market to all the best vendors during my private culinary tours. You can try samples of traditional Israeli cuisine, fresh fruits, and sweet treats. In addition, I will take you to the best locations in the Carnel Market to try some of the Must-Eat foods!
---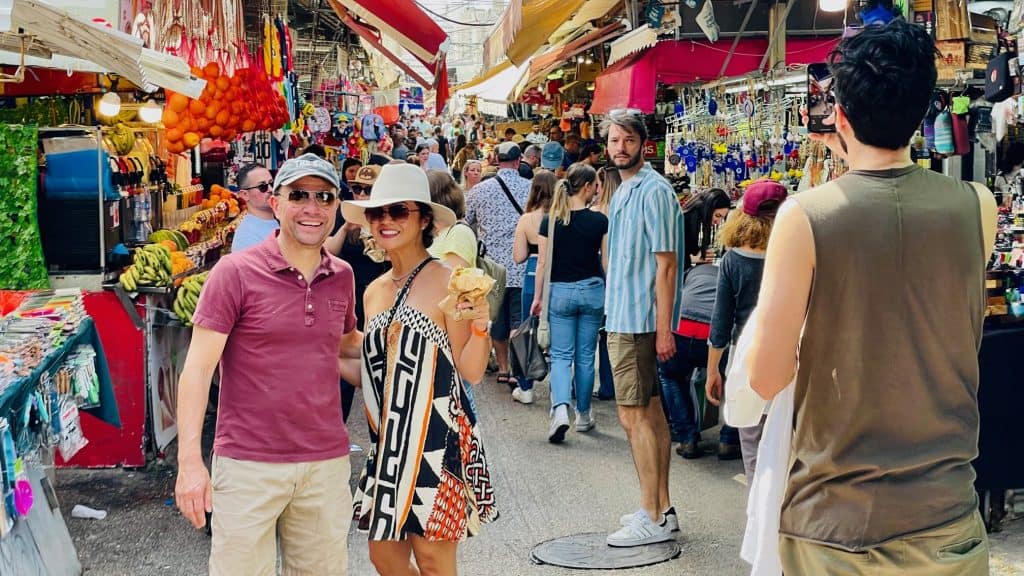 ---
My favorites include; the Habasta, a delightful little restaurant featuring delicious food, kind people, and a friendly atmosphere; the Beer Bazaar, where you can taste Israeli craft beer along with other beer enthusiasts; and the Panda Pita, where haute cuisine meets Israeli pita in an explosion of flavor. My Carmel Market Food Tours will give you an in-depth cultural experience unlike anywhere else.
---
---