Prepare to embark on a remarkable and eye-opening adventure as you enter a world of darkness and discovery at The Blind Museum in Holon, also known as "Dialogue in the Dark." This unique and thought-provoking museum offers an immersive experience that challenges your senses, shifts your perspective, and unforgettably fosters empathy.
---
---
An Unseen Exploration:
The Blind Museum, or Dialogue in the Dark, takes the concept of traditional museums and flips it on its head. Instead of relying on sight, visitors are led through an entirely dark environment, guided by blind or visually impaired guides who provide insight, context, and a deeper understanding of what it's like to navigate the world without sight.
---
Design Museum in Holon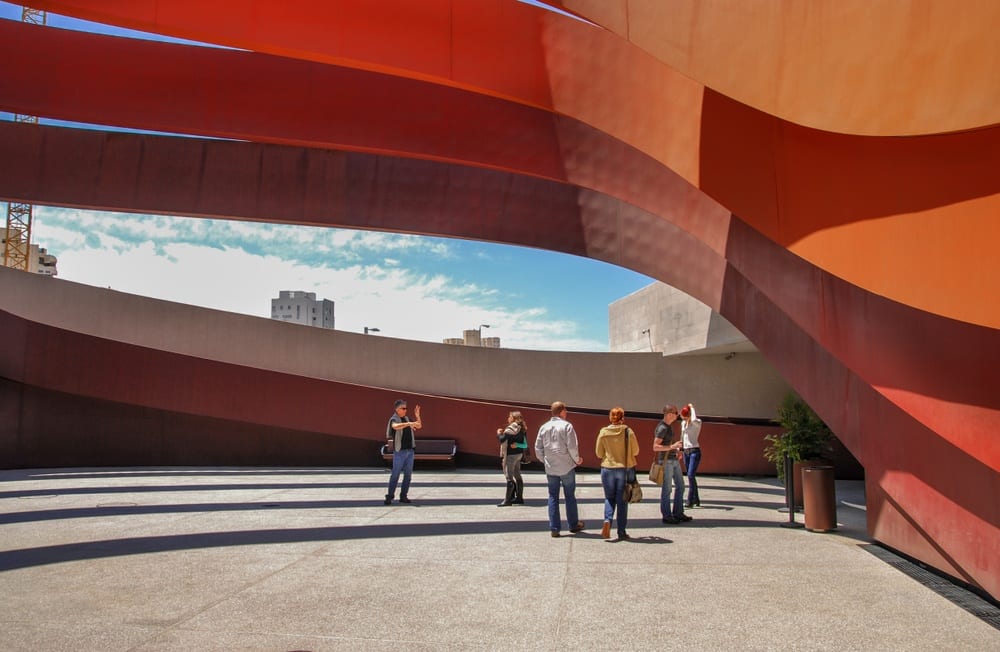 ---
Highlights of The Blind Museum:
The Darkness Experience: As you enter the darkness, you'll rely on your other senses—touch, hearing, smell, and taste—to explore scenarios that mimic everyday situations, from crossing a street to visiting a market. Furthermore, this immersive experience offers a profound insight into the lives of the blind and visually impaired.
---
---
Empathy and Awareness: The Blind Museum aims to foster empathy and awareness by giving visitors a firsthand glimpse into the challenges and triumphs of individuals with visual impairments. It encourages visitors to reflect on their assumptions and perceptions.
---
---
Guided Tours: Knowledgeable guides who are themselves blind or visually impaired lead you through the experience, providing personal stories, answering questions, and creating a safe environment for dialogue.
Interactive Workshops: The museum often offers interactive workshops and events focusing on sensory perception and the blind experience, enhancing your understanding and appreciation.
Café in the Dark: Extend your sensory journey by visiting the museum's Café in the Dark, where you can enjoy a meal or beverage in complete darkness, immersing yourself in a unique culinary experience.
---
Fun Things to Do in Israel with Kids
---
Practical Information:
Location: Mediatheque Building, 10 Golda Meir St., Holon, Israel.
Operating Hours: The Blind Museum's opening hours may vary, so it's advisable to check the official website for the most up-to-date information.
Reservations: Reservations are recommended, especially during peak times, to ensure availability for your preferred visit. Here is a link to their website!
---
---
A Transcendent Experience:
So, the Blind Museum in Holon offers more than just an exhibition; it's an opportunity for personal growth, transformation, and heightened awareness. By temporarily relinquishing the sense of sight, visitors gain a deeper appreciation for the power of the remaining senses and a newfound empathy for those who navigate the world differently.
---
---
Last, the experience leaves an indelible impact and challenges visitors to see the world through a different lens—one that is, quite literally, in the dark. So, embrace the journey, open your mind, and prepare for an extraordinary adventure of self-discovery and understanding at The Blind Museum in Holon.