So my guests usually ask about the best things to do in Jezreel Valley. And I decided to compile this short list of activities you can do in the Jezreel Valley. The first thing you can do, especially if it's the summertime is Ma'ayan Harod or Ayn Jalut is a spring. Furthermore, it is the location of the famous 13th century Battle of Ain Jalut; considered a major turning point in world history. The spring is also known as Gideon's Fountain and emerges from a cave known today as "Gideon's Cave" on the foothills of Mount Gilboa.
---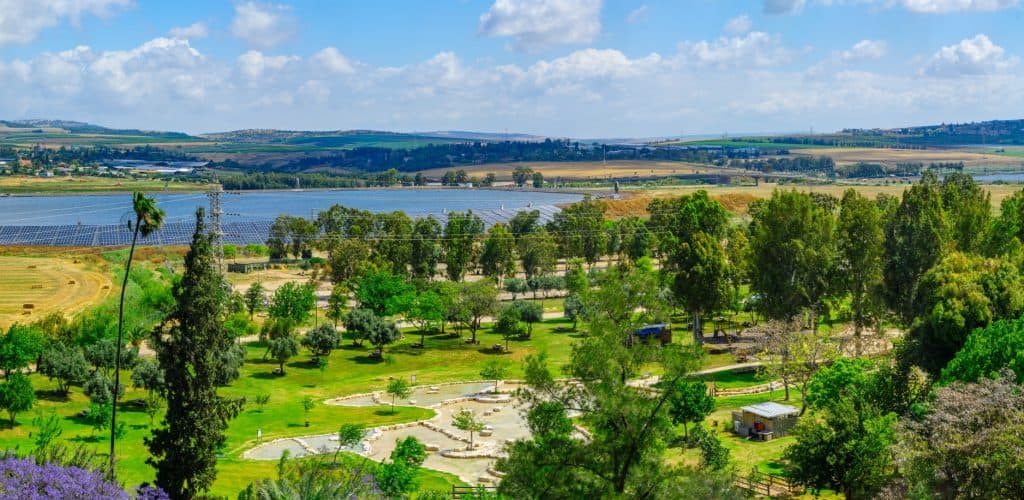 ---
Today the spring is part of the Ma'ayan Harod National Park, administered by the Israel Nature and Parks Authority. If you are already there you can visit the house of Yehoshua Hankin who purchased the lands wanted to move his home to the valley with his wife Olga. Their house was planned as a Bauhaus and construction began in the 1930s just above the spring.
---
---
Best Things to Do in Jezreel Valley: Alonei Abba Nature Reservee
Alonei Abba was founded in 1948 on the site of the historical Palestinian village of Umm el Amad; later the German Protestant colony of Waldheim. In 1994, a 950-dunam nature reserve was declared close by, to the north. In fact, the reserve is home to Valonia oak trees and Palestine oak. Other flora in the forest includes terebinths. storax trees; carobs, buckthorns; and Judas trees. Most of the reserve is open for experimental grazing by cattle from the moshav.
---