What are the best restaurants in the Jezreel Valley? Here are some local restaurants You Should Try! These days, the Jezreel Valley is the breadbasket of the country like Egypt was for the ancient world. Luckily, the region is blessed with an abundance of good restaurants. But from my experience as a private tour guide in Israel, there are a few that are really good options you should try out.
---
---
Best Restaurants in the Jezreel Valley:
My first go-to restaurant is 'DagDagan', located at Kibbutz Heftziba at the foot of Mt. Gilboa. It's a nice little restaurant in a genuine kibbutz! In 1922 immigrants from Poland belonging to the youth movement Hashomer Hatzair established the modern Kibbutz of Beit Alfa. Just next to the Ancient Synagogue of Beit Alfa, there is a hidden gem in what was formerly Jezreel's valley's first dairy barn.
---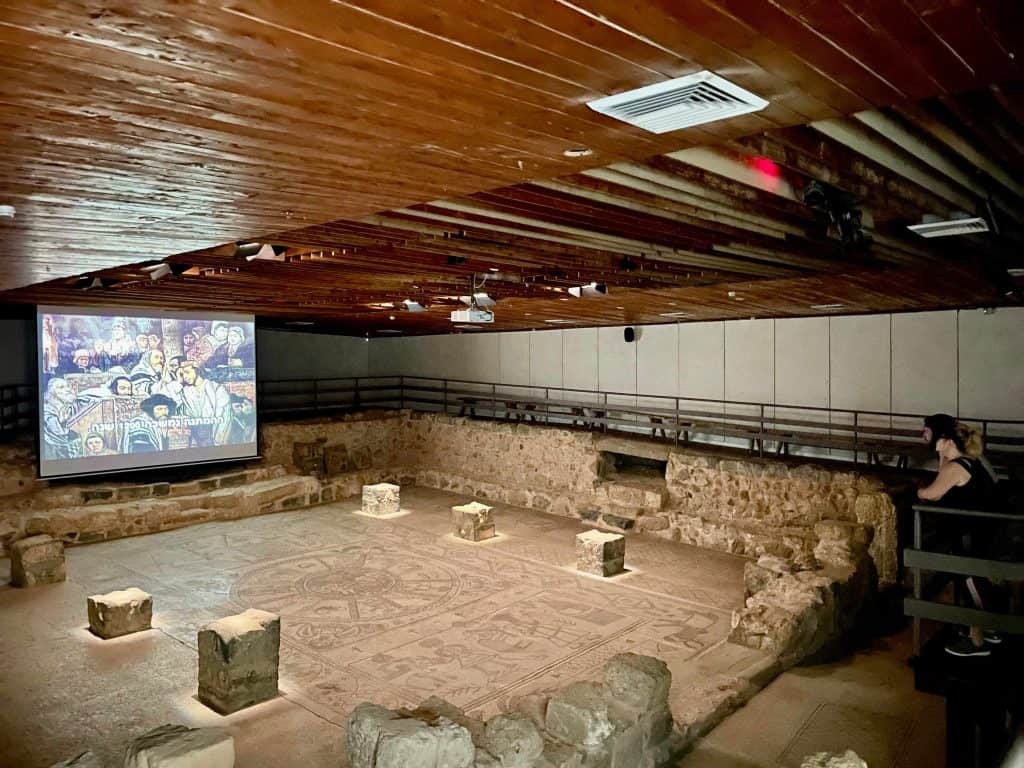 ---
Eventually, it became the setting for a nice, rustic-style restaurant offering delicious local produce. The interior space is decorated with vintage items; the owner's idea was to keep the structure's original elements. If you are a small group, then no reservation is necessary. Do bear in mind that the restaurant is closed on Sundays.
After eating there while giving my guided tours in the Jezreel valley, I can vouch for the following dishes on the menu: As an appetizer, the Meze, which in this case it is a selection of minor of their house salads like Babaganoush, Hummus, Beet, Tabouli and more!
---
Tel Aviv's Top 5 Restaurants 
---
As the main course, I would recommend one of their specials, mainly their fish served as a fillet like Chraime. Chraime is a delicious white fish with a tangy and spicy sauce made using tomatoes and hot smoked paprika.
How Did the Charime, a typical Moroccan dish, make its way to Israeli Cuisine?
Sephardic Moroccan Jews introduced Charime to the Israeli palate when masses of Moroccan Jews left Morocco in the 1950s and in the 1960s. In that period, immigrating to Israel was illegal under Moroccan law. One ship named Egoz, carrying Jewish immigrants, gained unwished-for fame after sinking in January 1961, which resulted in the loss of 46 lives. Today they are commemorated at the national burial site at Mt. Herzl in Jerusalem. As a private tour guide in Israel, taking my guests to Mt. Herzl is an emotional experience because of all those fantastic stories of heroism waiting to be told there.
Another flag dish from the menu is the Bass fillet. While it is baked in the oven in white wine as a sauce, squeezed oranges, lemon juice, and Dijon mustard; you can try the local wine from Golan Heights.
---
---
Last but not least is the Sea Bass fillet baked in the oven in rosemary butter, accompanied by pumpkin cream, cinnamon, and balsamic vinegar!
If fish isn't your thing and you are more of a carnivore kind of person, then there are also kebabs,  a juicy 300 gr steak, hamburgers served with french fries, a kid's meal, and lots of other options.
So Guys, if you go private touring in the Jezreel valley, don't forget to stop at DagDagan! You will Enjoy I promise.
Get more tips On the best places to eat when touring the Jezreel Valley
Dag Dagan Restaurant Opening Hours:

Monday – Thursday 12 pm – 3.30 pm; 7 pm – 10 pm
Fri – Sat 12 pm – 10:30 pm
Phone: 04-6534359 052-8797964 – Keren