Nestled on the breathtaking Sea of Galilee shores, Aqua Kef invites you to embark on a unique aquatic adventure that fuses excitement, relaxation, and natural beauty. Furthermore, this water attraction, known for its vibrant atmosphere and diverse activities, promises a memorable day for families, friends, and solo adventurers alike.
---
---
Aqua Kef – Thrills and Spills:
This fun attraction is a haven for those seeking an adrenaline rush. With its array of water slides, wave pool, and other exciting rides, the park offers a range of options for thrill-seekers. From heart-pounding drops to twists and turns that will leave you laughing, Aqua Kef has the perfect mix of excitement to keep the adventure alive.
---
---
Chill by the Water:
For those looking to unwind, Aqua Kef provides ample opportunities to soak up the sun and savor the tranquil surroundings. Whether you prefer lounging by the pool, floating along the lazy river, or simply enjoying the gentle lapping of the Sea of Galilee's waters, there's a spot for relaxation at every turn.
Best Beaches at the Sea of Galilee
---
---
Family-Friendly Fun:
Aqua Kef prides itself on being a destination for families. The park features designated areas for kids, ensuring that younger visitors can have as much fun as their older counterparts. From splash pads to age-appropriate slides, children can enjoy their adventure while their parents relax nearby.
---
---
Scenic Splendor:
What sets Aqua Kef apart is its stunning backdrop—the breathtaking Sea of Galilee. As you glide down water slides or lounge by the pool, the panoramic views of the sparkling waters and surrounding hills create an atmosphere of serenity that's hard to find anywhere else.
Sea of Galilee Ultimate Guide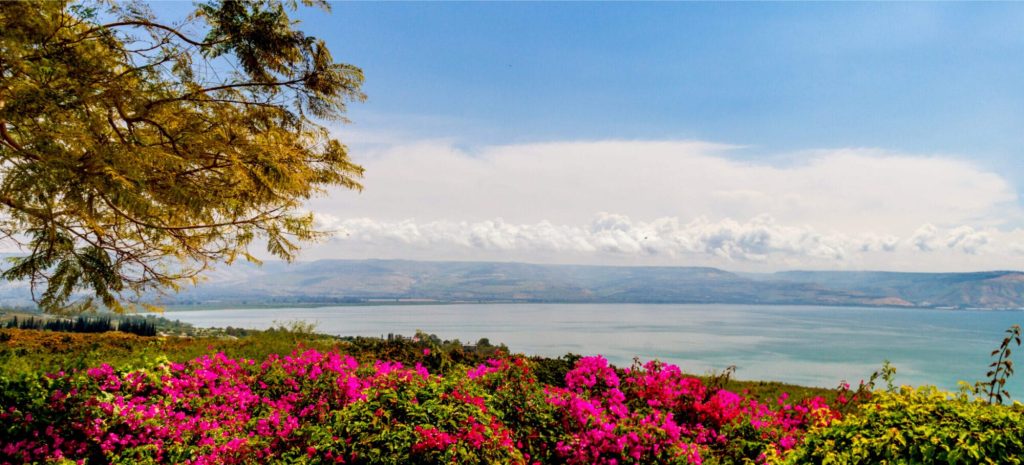 ---
Delicious Delights:
Regarding dining, Aqua Kef ensures that your taste buds are treated to various delicious options. From casual bites to more substantial meals, the park's eateries offer a diverse menu that caters to different cravings.
---
---
Planning Your Visit:
Located on the western shore of the Sea of Galilee, Aqua Kef is easily accessible by car and public transportation. Check the park's operating hours and any COVID-19 guidelines before you go. Pack your swimwear, sunscreen, and a sense of adventure to enjoy your day at Aqua Kef fully. Here is a link to their website!
---
Sea of Galilee Tour
---
Experience Aqua Kef:
Lastly, his attraction is more than just a water park—it's an aquatic haven that offers an unparalleled blend of excitement and relaxation against one of Israel's most iconic landscapes. So whether you're seeking heart-pounding adventure, quality family time, or a tranquil escape by the water, Aqua Kef invites you to dive in and experience the magic of the Sea of Galilee in a whole new way.
---