Located amid a grove in Kibbutz HaGoshrim in the Northern Galilee region, the Hagosherim Hotel in Nature is an elegant hotel with easy access to the main attractions of the area. Built on the ruins of the splendid winter palace of Amir Fahur, the Ottoman ruler of the Hula Valley, and the Golan Heights, the hotel is surrounded by gurgling streams, tranquil ponds, dense thickets, and rural pastures.
---
---
Amenities and Facilities
Kibbutz Hagoshrim Hotel features 184 beautifully appointed rooms and suites in various styles from rustic to romantic, and is designed for couples, families, and groups. A kosher restaurant at the hotel offers a unique culinary experience where the head chef uses only the finest ingredients of Galilee to create delectable kosher dishes. In addition, a bar in the lobby that serves a wide range of drinks in a comfortable, elegantly decorated area perfect for relaxing before and after dinner.
---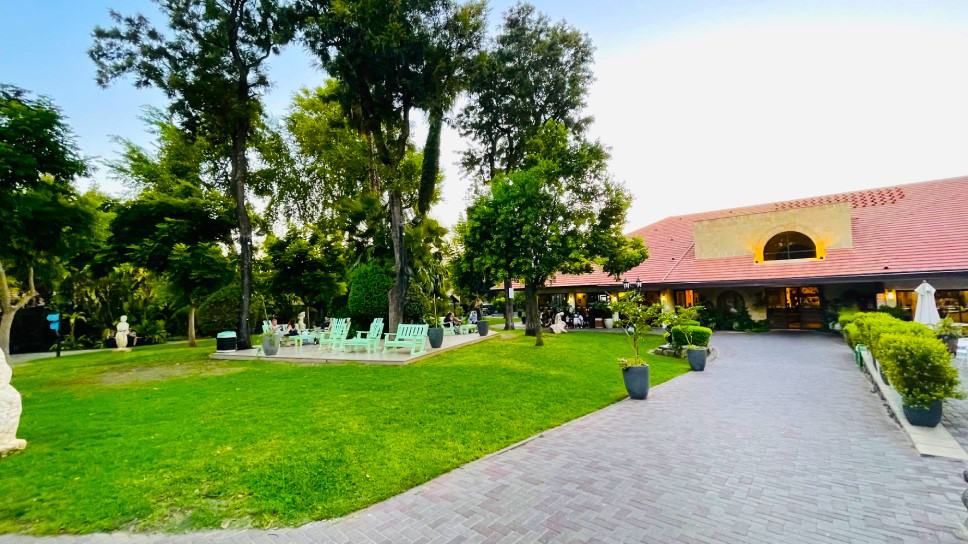 ---
The luxury Fiorina Spa provides a perfect place to unwind. You'll find 10 health and cosmetic treatment rooms for individuals and couples; a traditional Turkish Hammam, a dry sauna, and a fully equipped gym. A range of treatments is offered, from facials to massages, and you can kick back and relax in a special pampering area or at the health bar.
Other facilities at the hotel include an indoor and outdoor heated swimming pool, a squash court, and an indoor basketball hall. Moreover, you can book several activities from the hotel, such as cycling, quad biking, jeep tours, and kayaking in the summer. The hotel has a synagogue with regular services, and complimentary WiFi is in the hotel's public areas.
Kibbutz Hagoshrim Hotel: Gardens
The hotel is home to a beautiful Statues Garden with unique stone sculptures by sculptor Arie Ashkenazi. You can enjoy a guided tour around the garden. It's a lovely way to learn about the artist and the stories behind his stunning creations.
---
---
Last, located at the end of the HaGoshrim rivulet in the hotel's gardens, you'll also find a cascading waterfall. It was once part of an ancient watermill with two grinding rooms and two water turbines. Today, the place serves as a memorial for fallen soldiers from the kibbutz.
Best Hotels in Israel
---
On top of it all, the hotel is ideally located to enjoy some of Israel's most beautiful tourist attractions, located a short drive away, like Mount Hermon, Banias Reserve, Hula Lake, and Snir Reserve. Guests at the hotel receive free entrance to the nearby petting zoo, the Disappearing Valley, the waterfall, and Koren Stream.