Nestled on the outskirts of bustling Jerusalem, the neighborhood of Ein Karem beckons with its serene beauty, historical significance, and a sense of enchantment that seems to linger in every corner. This hidden gem invites you to wander its cobblestone streets, immerse yourself in its rich history, and indulge in its artistic and culinary delights.
---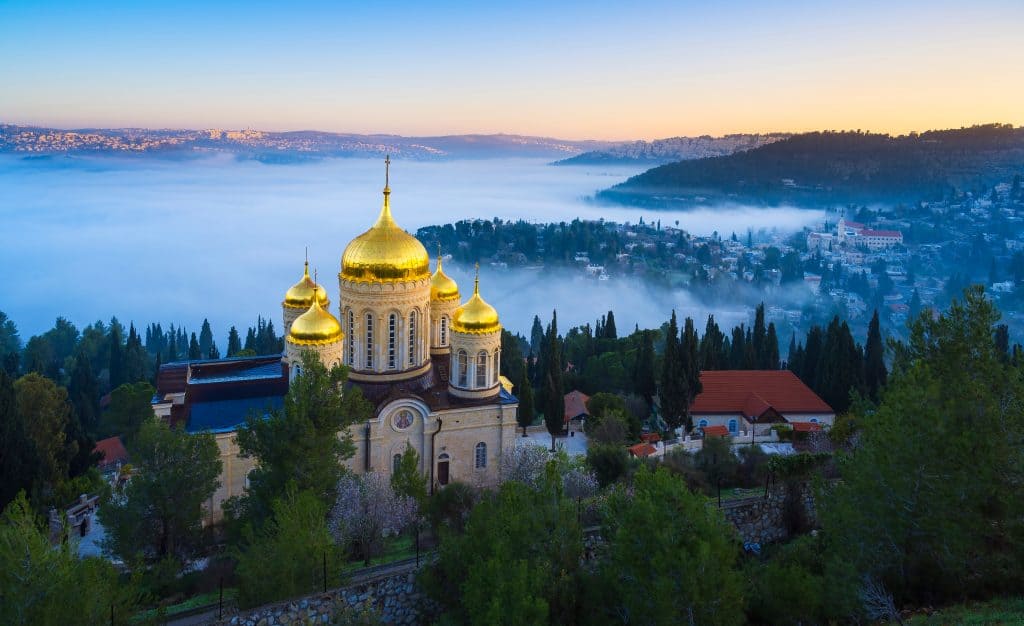 ---
Historical Roots: Ein Karem's history stretches back to ancient times, with a legacy that spans cultures and civilizations. It's believed to be the birthplace of John the Baptist and holds a deep spiritual significance for Christianity.
---
---
Spiritual Oasis: The neighborhood is dotted with churches and religious sites that reflect its spiritual heritage. The Church of the Visitation, commemorating the Virgin Mary's visit to her cousin Elizabeth, and the Church of St. John the Baptist are among the holiest spots, drawing pilgrims and visitors seeking moments of reflection.
---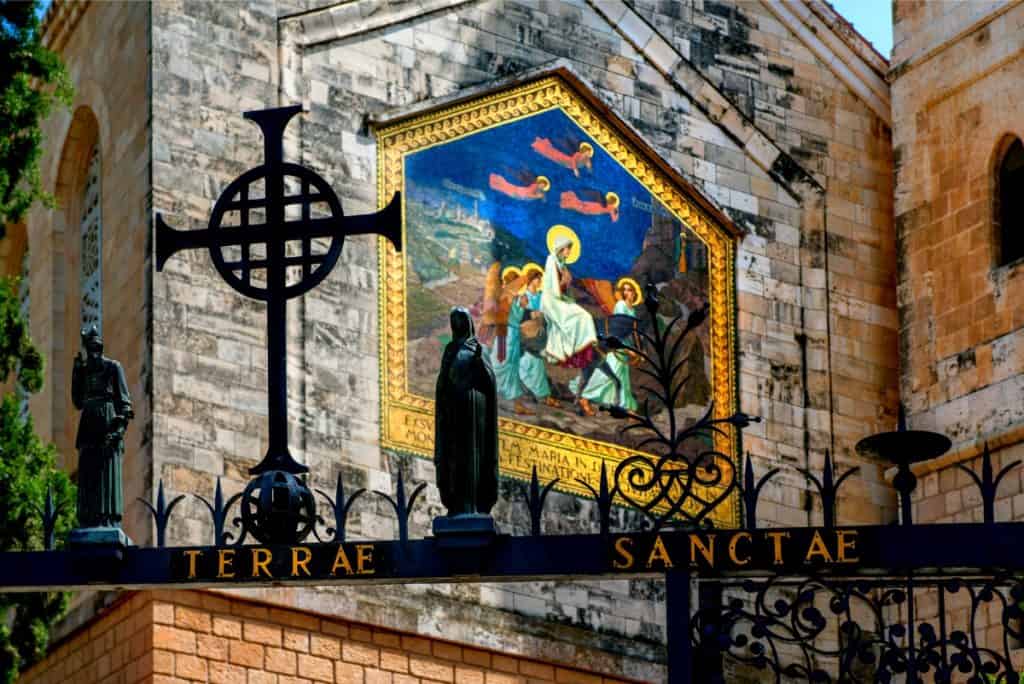 ---
Ein Karem Neighborhood Artistic Expression:
Ein Karem's artistic ambiance is palpable. Its narrow alleys adorn colorful murals, and art galleries showcase diverse creations. The blend of history and creativity creates a unique and inspiring atmosphere.
---
---
Natural Beauty: The neighborhood's lush gardens, olive groves, and terraced landscapes add to its allure. The surrounding hills and valleys offer breathtaking vistas, making it a haven for nature enthusiasts and photographers alike.
---
Judean Hills Ultimate Guide
---
Culinary Delights: As you wander the streets, the aroma of delicious food fills the air. Ein Karem boasts a variety of eateries that cater to different tastes. From cozy cafes to elegant restaurants, you'll find various options to satisfy your cravings.
Ein Karem Neighborhood is A Photographer's Paradise:
Every corner of Ein Karem tells a story worth capturing. Photographers will immerse themselves in a visual feast, whether the charming architecture, vibrant flora, or intricate details.
---
---
Wine Tasting: For connoisseurs of wine, Ein Karem offers a unique opportunity to explore boutique wineries. Savor locally produced wines amidst the serene landscapes, creating a memorable tasting experience.
---
---
Artisan Crafts: Don't miss the chance to explore the boutiques and craft shops that offer handmade treasures. Ceramics, jewelry, and artistic creations make for meaningful souvenirs.
---
---
Perfect Getaway:
Whether seeking a peaceful retreat, a cultural immersion, or a spiritual journey, Ein Karem offers it all. Take a stroll, engage with the locals, and allow yourself to be captivated by the neighborhood's timeless charm.
As you explore Ein Karem, may you find solace in its history, inspiration in its art, and a sense of wonder in its natural beauty. The neighborhood's enchanting embrace promises an unforgettable experience that lingers in your heart.
Must-See Gems in Ein Karem Neighborhood
So as you wander through its charming streets and alleys, here are some of the must-see attractions that await you:
Monastery of St. John in the Wilderness: St. John in the Wilderness is a testament to spiritual devotion and the harmonious coexistence of man and nature. This sacred site offers a unique opportunity to connect with history, faith, and the tranquil beauty of the surrounding wilderness.
Monastery of St. John in the Wilderness
---
Church of the Visitation: This historic church commemorates the visit of the Virgin Mary to her cousin, Elizabeth. The serene courtyard and beautiful architecture make it a place of reflection and spiritual connection.
---
Church of the Visitation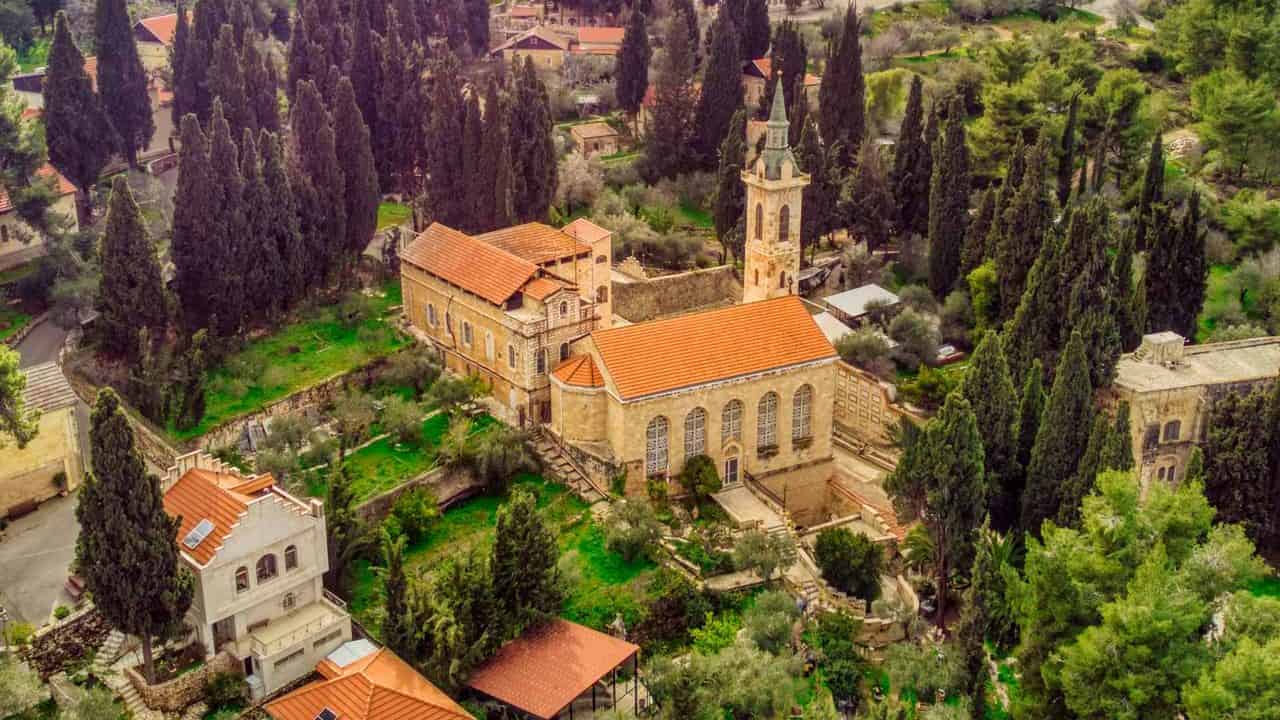 ---
Church of St. John the Baptist: Immerse yourself in the spiritual ambiance of this church, believed to mark the birthplace of John the Baptist. Its unique architecture and peaceful surroundings invite moments of contemplation.
---
Church of St. John the Baptist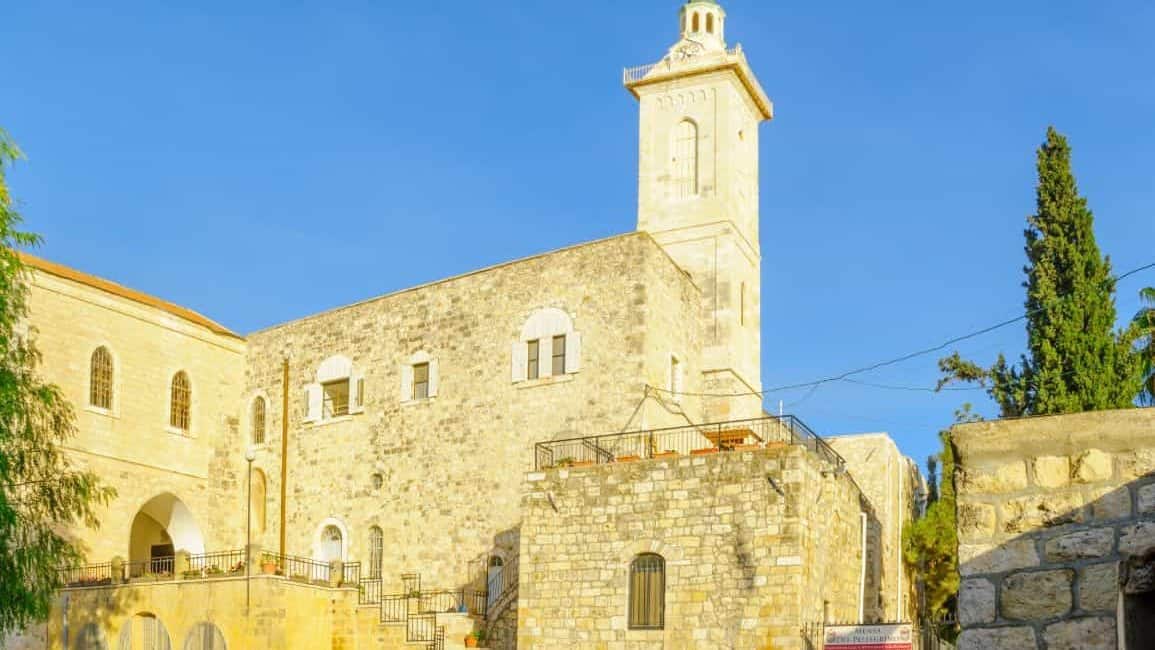 ---
Mary's Spring: Explore the tranquil area around Mary's Spring, a natural spring that is said to have been the meeting place of Mary and Elizabeth. The lush greenery and flowing water add to the serene atmosphere.
---
---
Ein Karem Springs: Enjoy a stroll along the paths leading to the Ein Karem Springs. The springs offer a serene escape surrounded by nature's beauty, making it a perfect spot for relaxation.
---
Hikes Around Ein Karem
---
Art Galleries: Discover the artistic heart of Ein Karem through its galleries and studios. Local artists' vibrant artwork and creative energy add a contemporary touch to the neighborhood's charm.
---
---
Places to Eat in Ein Karem
So as you immerse yourself in the charm of Ein Kerem's picturesque streets and artistic ambiance, your culinary journey is bound to be just as delightful. The neighborhood offers a range of eateries that cater to diverse tastes, making your dining experience an integral part of your exploration. Here are some dining spots to consider:
Karma: This Brasserie is a haven set in a historic building and boasts a garden setting that enhances the dining experience. Enjoy a variety of fresh and flavorful meat dishes, including salads and innovative vegetarian creations. Here is a link to their website!
---
---
Pundak Ein Karem: This charming eatery offers a mix of Mediterranean and Middle Eastern cuisine. Enjoy outdoor seating while indulging in a selection of dishes made with locally sourced ingredients. Here is a link to their website!
---
---
Brasserie Ein Karem: Known for its warm and inviting atmosphere, Brasserie Ein Karem offers a selection of meat dishes. It's a perfect stop for a light and delicious meal.
---
---
Mala Bistro: A chef's restaurant in the heart of the neighborhood. It has a rich bistro menu and select cuts against the backdrop of the picturesque Ein Kerem landscape. Please don't skip over their burgers! Here is a link to their website!
---
---
Hatzar Ein Karem: A kosher dairy restaurant in the picturesque Ein Kerem neighborhood in a new building with plenty of seating, a spacious courtyard, and meticulous design. Here is a link to their website!
---
---
Each eatery in Ein Kerem tells a story of its own, adding to the neighborhood's vibrant ambiance and allowing you to savor the region's flavors. Whether you're seeking a leisurely lunch, a hearty dinner, or a quick coffee break, Ein Kerem's culinary scene has something to satisfy every craving. Bon appétit!
Places to Stay in Ein Karem?
Suppose you want to immerse yourself in Ein Kerem's enchanting neighborhood fully. In that case, you'll find various accommodation options that offer comfort, character, and a true sense of being part of the neighborhood's ambiance. Here are a few places to consider for your stay:
Alegra Boutique Hotel: This charming boutique hotel offers luxury and authenticity. Set in a renovated historical building, Alegra provides elegant rooms, personalized service, and a tranquil atmosphere.
---
---
Khan Ein Karem: A small and personal boutique hotel located in an inspiring Arab stone building from the end of the 19th century. An island of freedom, comfort, and peace in the heart of the picturesque Ein Kerem neighborhood. Here is a link to their website!
---
---
Vacation Rentals: Consider exploring vacation rental platforms for unique accommodation options, such as apartments or cottages, that allow you to live like a local in Ein Kerem.
---
---
Whichever accommodation you choose, you'll have the opportunity to wake up to the neighborhood's beauty and immerse yourself in its charm. From boutique hotels to cozy guesthouses, Ein Kerem offers a variety of places to stay that complement your exploration of this enchanting neighborhood.
---
---