The Russian Orthodox Gorny Convent, also known as the Moscovia Monastery, is a unique and historic religious site in Jerusalem's heart. Founded in 1871 by Russian Orthodox nuns, the convent symbolizes the longstanding relationship between Russia and the Holy Land.
---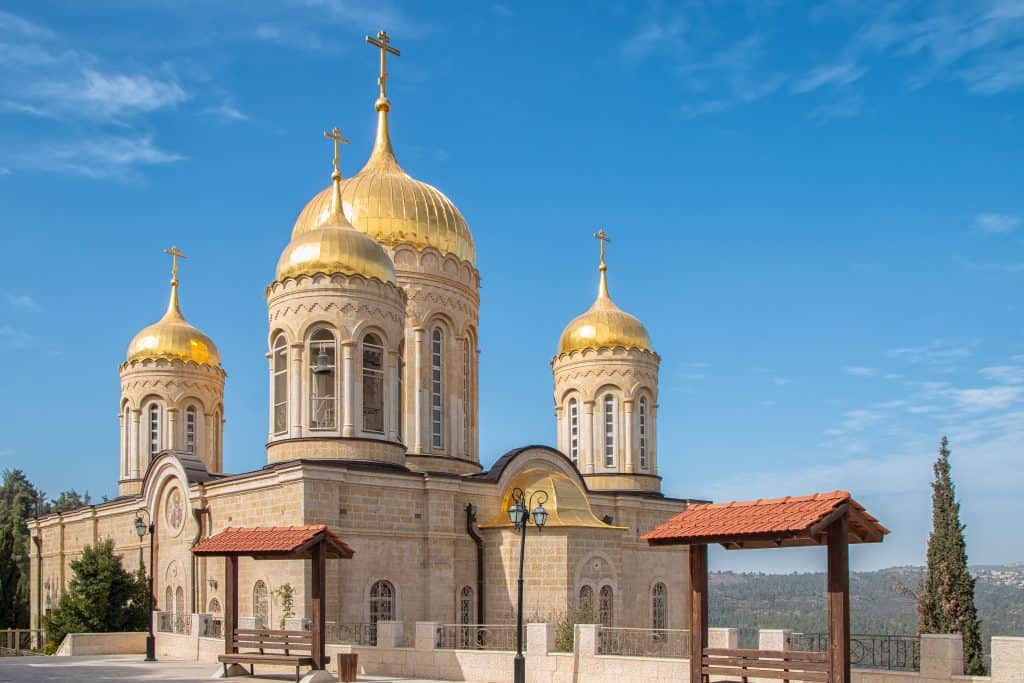 ---
So the Gorny convent is located in Ein Kerem Neighbourhood, near Yad Vashem, and features a beautiful church, a cemetery, and several other buildings. The church is dedicated to the Ascension of Christ and is adorned with intricate frescoes and icons. The cemetery contains the graves of Russian Orthodox pilgrims who died while visiting the Holy Land.
---
---
Moreover, one of the most striking features of the convent is the bell tower, which was built in the traditional Russian style and stood 64 meters tall. The bell tower was a gift from Tsar Alexander III and is one of the tallest structures in the Old City of Jerusalem.
---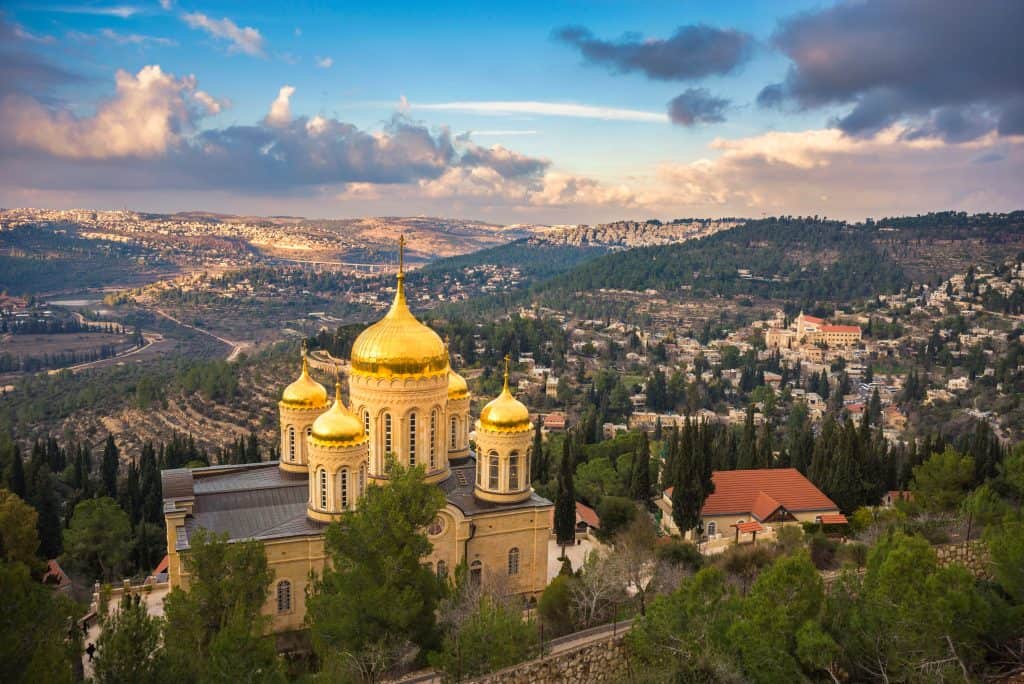 ---
Furthermore, the Gorny Convent has a rich history involving several important events. During World War I, the convent served as a hospital for Russian soldiers, and during World War II, it was used as a shelter for Jewish refugees. In addition, in the early 2000s, the convent underwent a significant renovation, including the church and the bell tower restoration. Today, the Russian Orthodox Gorny Convent is a popular destination for Russian Orthodox pilgrims who visit the Holy Land.
Church of the Visitation 
---
So the Gorny Convent offers guided tours and is open to visitors throughout the year. The convent also hosts some events and services, including Easter services and the Feast of the Ascension.
---
---
In conclusion, the Russian Orthodox Gorny Convent is a unique and historic site in Jerusalem. Its beautiful church, cemetery, and bell tower make it a popular destination for visitors worldwide. In contrast, its rich history and involvement in significant events make it an important symbol of the relationship between Russia and the Holy Land.
---