The book 1948 by Benny Morris describes the 1947–1949 war from a primarily military perspective. Even Though wading into the numerous complex cultural; political; and social issues involved. The 1948 Palestinian exodus from various areas as well as the latter Arab–Israeli conflict are delved into in the context of the initial fighting. Morris describes a multi-faceted struggle in which numerous war crimes occur, few committed by Jewish forces despite later apologia attempting to minimize such events.
---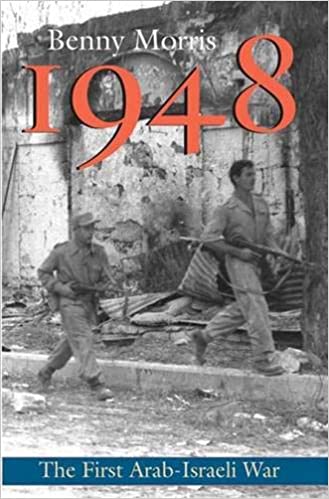 ---
For any avid reader that wishes to have a better grasp regarding the ongoing Israeli-Palestinian conflict, so this is it. 1948 By Benny Morris analyzes the conflict first as a local dispute between two populations that over the decades became a nationalistic, cultural clash between East and West. It's over a 500-page long book, so you will need to have some free time to read it.
A Little About the Benny Morris
Benny Morris is a professor of history in the Middle East Studies Department of Ben-Gurion University, Israel. Moreover, He is the leading figure among Israel's "New Historians,"; who over the past two decades have reshaped our understanding of the Israeli-Arab conflict. Now personally loved the book and as a private tour guide in Israel, it gave me many insights.
---
Benny Morris Lecture: A New Look at the 1948 Arab-Israeli War
---
The way he uses the historical records on both sides creates a balanced presentation of the events. Occurrences that till today are in a great debate. To his advantage was the fact that the Israeli Defence Force archives were accessible. Records that were not open to the public till the 1980s. So if you haven't read it till now I recommend you to go and get 1948 By Benny Morris from your local library.