Are you ready to embark on a journey through the vibrant nightlife of Jerusalem? From cozy hideaways to trendy hotspots, the city's pub scene has something for everyone. Here's a roundup of some of the best pubs in Jerusalem where you can unwind, enjoy great drinks, and immerse yourself in the local atmosphere:
---
Jerusalem Ultimate Guide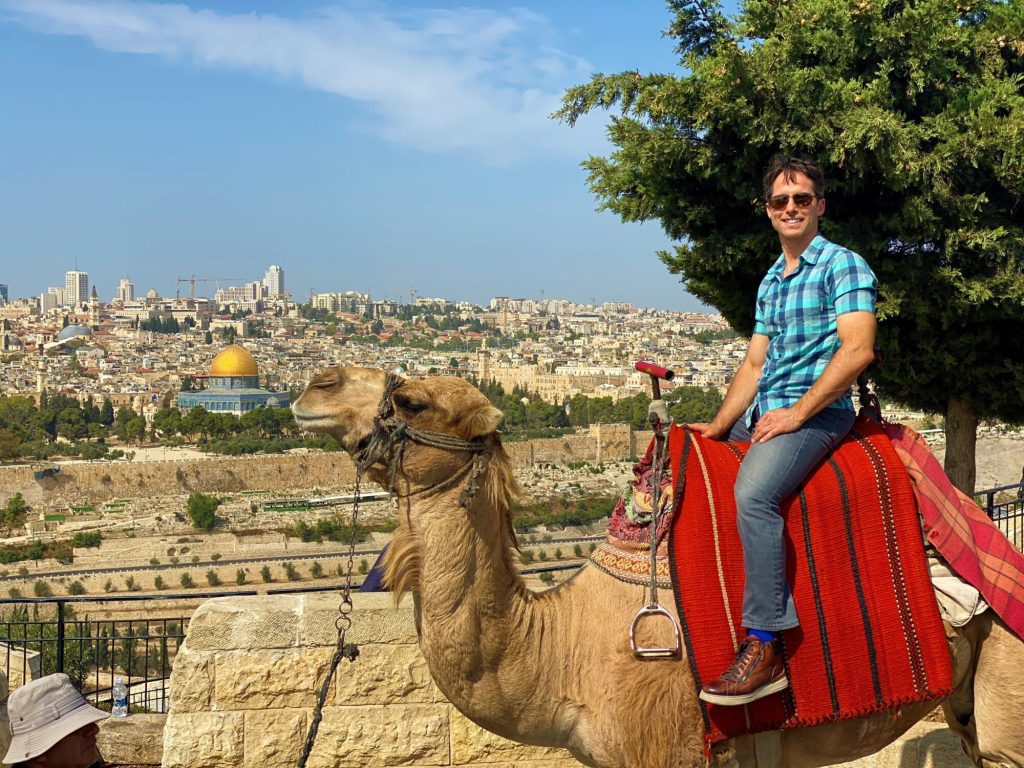 ---
Sira Pub: Mahane Yehuda Market Dive into the heart of Jerusalem's bustling market. Find yourself in Sira Pub, a lively gem known for its diverse beer selection and energetic ambiance. Grab a seat, soak in the vibrant atmosphere, and sip on a cold one while the world passes. For sure one of the Best Pubs in Jerusalem!
---
---
Besarabia Bar: Besarabia Bar is a trendy spot that effortlessly fuses style with substance. With an array of cocktails, craft beers, chic decor, and a lively vibe, Besarabia Bar promises an unforgettable evening in the city's heart.
---
---
Mirror Bar: Mamilla Hotel Elevate your pub experience at Mirror Bar, nestled within the elegant Mamilla Hotel. Indulge in the luxury of an extensive wine and cocktail menu, all while basking in the sophisticated surroundings. Perfect for those seeking a touch of class with their drinks.
---
---
Dublin Irish Pub: The Dublin Pub is a popular Irish pub in Jerusalem. It has a traditional Irish atmosphere, dark wood furniture, stone walls, and a fireplace. The pub has a wide selection of beers on tap and a menu of traditional Irish food. There is often live music playing at the pub, a popular spot for tourists and locals. One of the best pubs in Jerusalem, for sure!
---
---
Mike's Place: Various Locations If live music, a friendly atmosphere, and classic pub fare are your cup of tea, then Mike's Place should be on your list. With its American-style charm and entertaining performances, this chain of bars offers a memorable night out.
---
---
HaShchena: Nachlaot Neighborhood Venture into the cozy corners of the Nachlaot neighborhood to find HaShchena. This hidden gem provides a relaxed setting to enjoy your drinks in good company. It's the perfect escape from the bustle of the city.
---
---
Gatsby Cocktail Room: Mahane Yehuda Market For cocktail enthusiasts, the Gatsby Cocktail Room near Mahane Yehuda Market is a must-visit. Let skilled mixologists craft unique concoctions that will tantalize your taste buds while you soak in the market's vibrant energy.
---
---
BeerBazar: City Center Quench your thirst for craft beer at The Beerbazar. Though not your traditional pub, this microbrewery offers an array of original brews in a laid-back environment, making it a paradise for beer enthusiasts. Without a doubt, it is one of the best pubs in Jerusalem!
---
---
Shoshana Bar: Last but not least, head to Shoshana Bar. With its selection of local beers and a genuine local vibe, this is the place to immerse yourself in Jerusalem's culture while enjoying your favorite drinks. For sure, one of the very best pubs in Jerusalem.
---
---
So remember, the pub scene is ever-evolving, so it's wise to check current hours of operation and reviews before heading out. Whichever pub you choose, you'll surely experience the unique blend of culture, camaraderie, and drinks that Jerusalem's pubs offer. So cheers to a memorable night out in the City of Gold!