The Prehistoric Man Museum is a museum that explores the prehistoric age. Located in Kibbutz Ma'ayan Baruch in the northern part of the Hula Valley, the museum showcases historical artifacts found in and around the kibbutz. The museum gives visitors a widespread view of prehistoric man's way of life.
---
---
So the Prehistoric Man Museum houses an extensive collection of prehistoric tools and vessels. Moreover, this includes the skeleton of a prehistoric woman buried with her dog and hand axes predating human settlement in the Hulah Valley, dating back from 780,000 – 6,000 years ago. Dating to the Natufian period (about 14,000 years ago), the skeleton of the woman and her dog is among the earliest evidence of dog domestication.
---
---
The museum also has an Ethno-Geographic wing with an Ethnographic Collection of artifacts and tools from aboriginal groups worldwide made from natural or organic material. This collection graphically demonstrates life in former prehistoric cultures.
History of the Prehistoric Man Museum
The Prehistoric Man Museum was founded by Amnon Assaf, who scoured the Kibbutz and the Hula Valley grounds. Assaf collected a wide variety of prehistoric artifacts ranging from a large collection of tools and weapons to skeletons.
---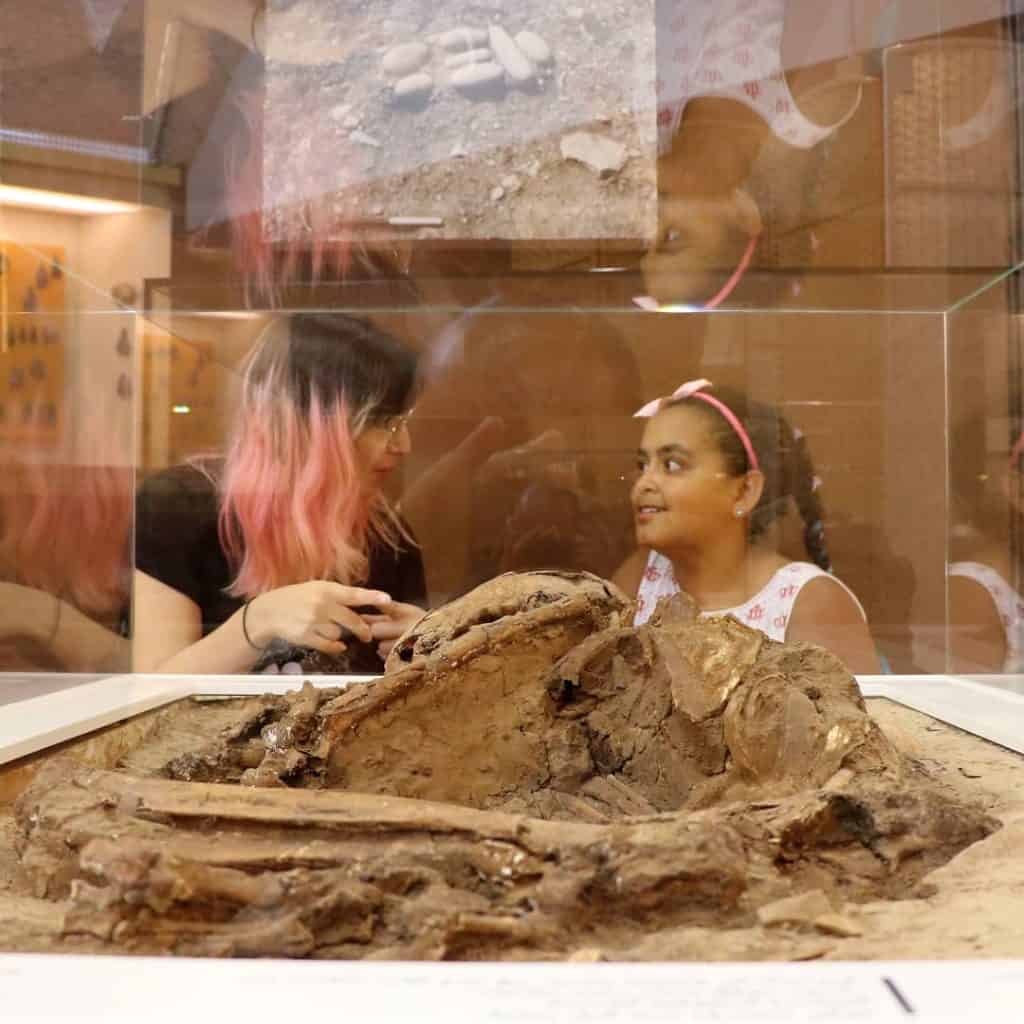 ---
Visiting The Museum
The museum is open every day of the week from 10:00 to 13:30. It offers guided tours and has an entry fee. Here is a link to their website. So if you're looking for fun things to do with kids, or you are exploring the area without a doubt, I recommend visiting the Prehistoric Man Museum.