The Sergei Palace Hotel is a luxurious accommodation in Jerusalem. This four-star hotel offers exceptional amenities, top-notch service, and a prime location, making it an ideal choice for travelers visiting the holy city.
---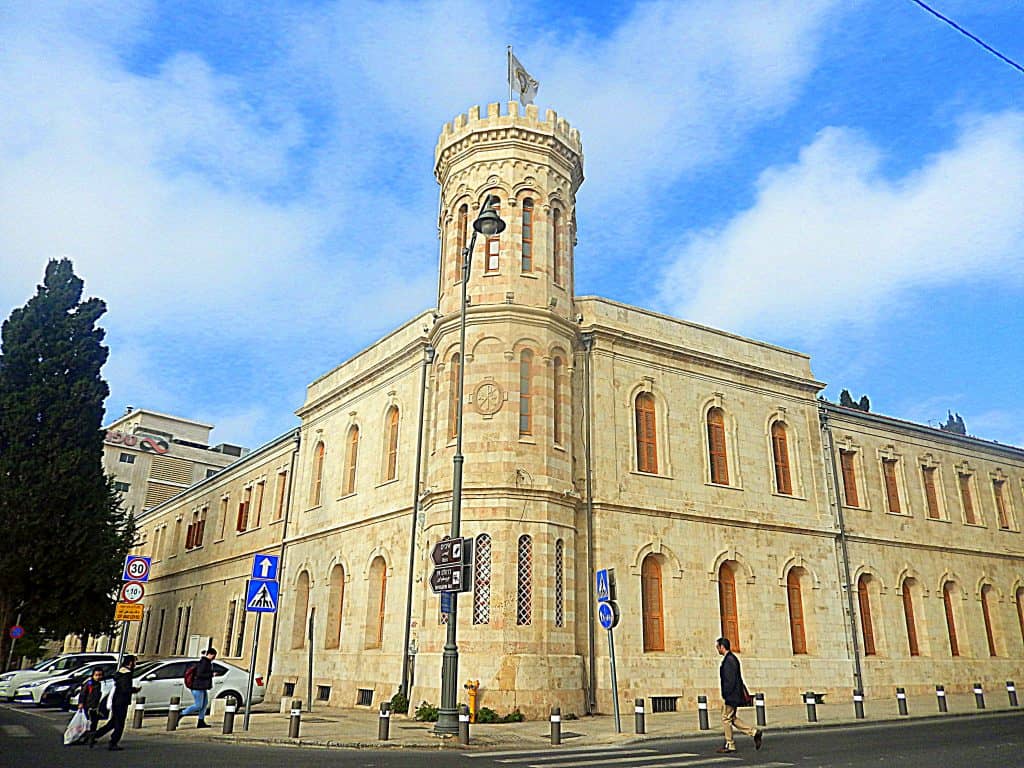 ---
The History Behind Sergei Palace Hotel
In the 80s of the 1800s, pilgrimages from the Russian Empire to Jerusalem increased significantly. In 1882, the Imperial Orthodox Palestine Society was established to assist the pilgrimage to the Holy Land. The voyage from Russia to Jerusalem became more manageable and cheaper thanks to the agreements made by the Parboslav company.
---
---
Moreover, the pilgrims received special tickets at low prices. The Imperial Orthodox Palestine Society even cared for a convenient and safe transfer of the Russian pilgrims from Jaffa to Jerusalem. The hostels in the Russian Compound (which was established starting in 1860) were expanded. When the number of pilgrims exceeded 2,000, the company rented additional accommodations. Furthermore, to increase the accommodations, the company purchased the lot north of the Russians' lot in 1886 to build a new hostel. The lot was adjacent to the Russian Compound but outside the surrounding wall.
---
---
So the hotel's design is inspired by the Russian imperial palaces of the 19th century, featuring intricate architectural details and elegant decor. Furthermore, the 55 guest rooms and suites are tastefully furnished with plush bedding, designer furnishings, and high-tech amenities such as flat-screen TVs and complimentary Wi-Fi. Last, one of the standout features of the Sergei Palace Hotel is its stunning rooftop terrace, which offers panoramic views of the city and the surrounding hills.
Holy Trinity Cathedral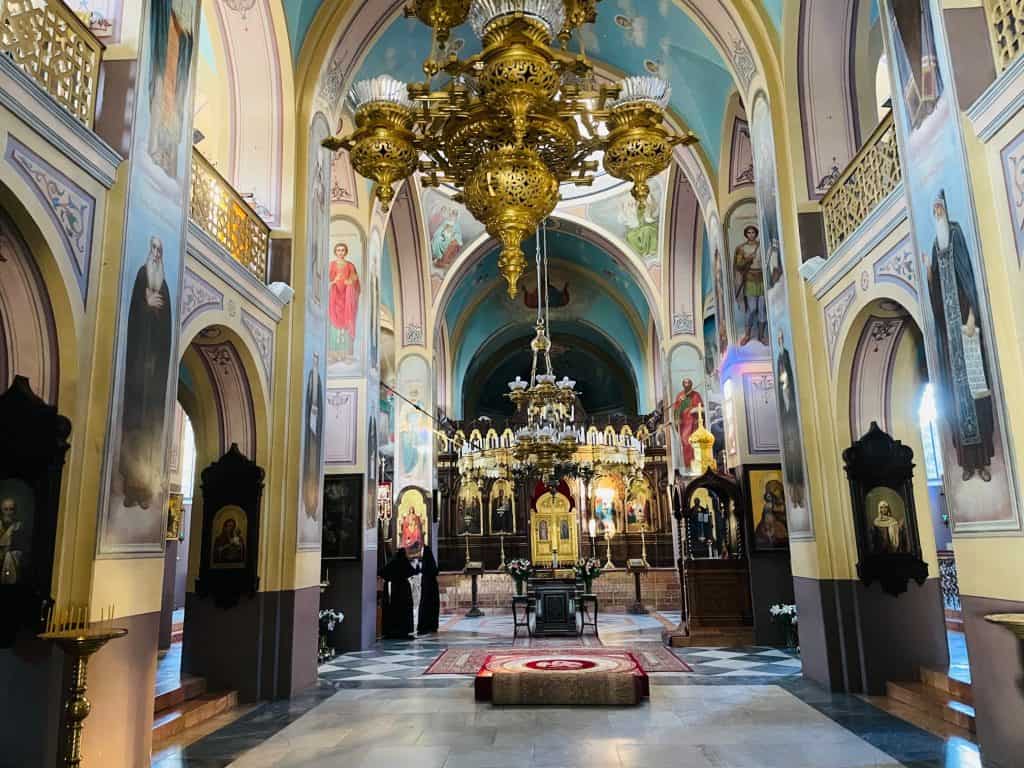 ---
Top Notch Service!
Guests can relax on the comfortable lounge chairs or in the hot tub while enjoying the breathtaking scenery. The hotel also boasts a world-class restaurant where guests can indulge in gourmet cuisine prepared by the hotel's talented chef. The menu features a mix of traditional Israeli dishes and international favorites, all made with locally-sourced ingredients and served in a sophisticated setting.
For those looking to unwind, the hotel's spa offers a range of treatments and therapies, including massages, facials, and body wraps. Moreover, guests can also use the fully-equipped fitness center, sauna, and steam room.
---
---
In short, the Sergei Palace Hotel is conveniently located within walking distance of many of Jerusalem's most popular attractions, including the Western Wall, the Church of the Holy Sepulchre, and the Old City. The hotel's concierge can arrange tours and excursions to nearby destinations, such as the Dead Sea and Masada.
---
---
Overall, the Sergei Palace Hotel offers unparalleled luxury and comfort in one of the world's most historic and fascinating cities. Whether you're visiting Jerusalem for business or pleasure, this hotel will exceed your expectations and leave you with lasting memories. Here is a link to their website!