Mount Herzl, located in Jerusalem, Israel, is a significant site with deep historical, cultural, and national importance. Furthermore, it serves as a memorial and resting place for many prominent figures in Israeli history. Here's an elaboration on Mount Herzl:
---
---
History and Naming:
First, Mount Herzl was named after Theodor Herzl, the visionary and leader of the Zionist movement, which aimed to establish a Jewish homeland in Palestine. In addition, the mountain was chosen as a burial site due to its significance to the Zionist cause and its proximity to Jerusalem.
---
---
National Cemetery:
Moreover, Mount Herzl is home to the Mount Herzl National Cemetery, where numerous notable individuals are buried. This includes political leaders, military heroes, artists, writers, and other figures who played significant roles in the establishment and development of Israel.
---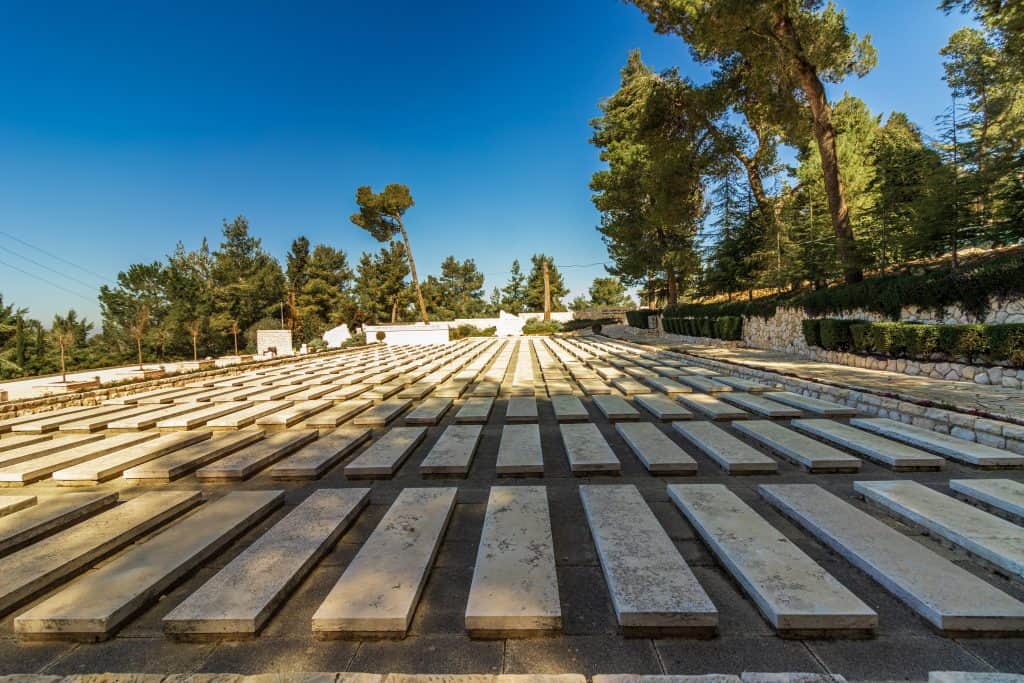 ---
Theodor Herzl's Tomb:
At the heart of the mountain lies the tomb of Theodor Herzl himself. His resting place is marked by a striking monument with a Herzl statue gazing toward Jerusalem. Herzl's vision and dedication to establishing a Jewish state make this tomb a symbol of the modern State of Israel.
---
---
Mount Herzl – Military Cemetery:
Adjacent to the national cemetery is the Mount Herzl Military Cemetery, where soldiers who fell in defense of Israel are buried. The military cemetery serves as a poignant reminder of the sacrifices to secure the nation's existence.
---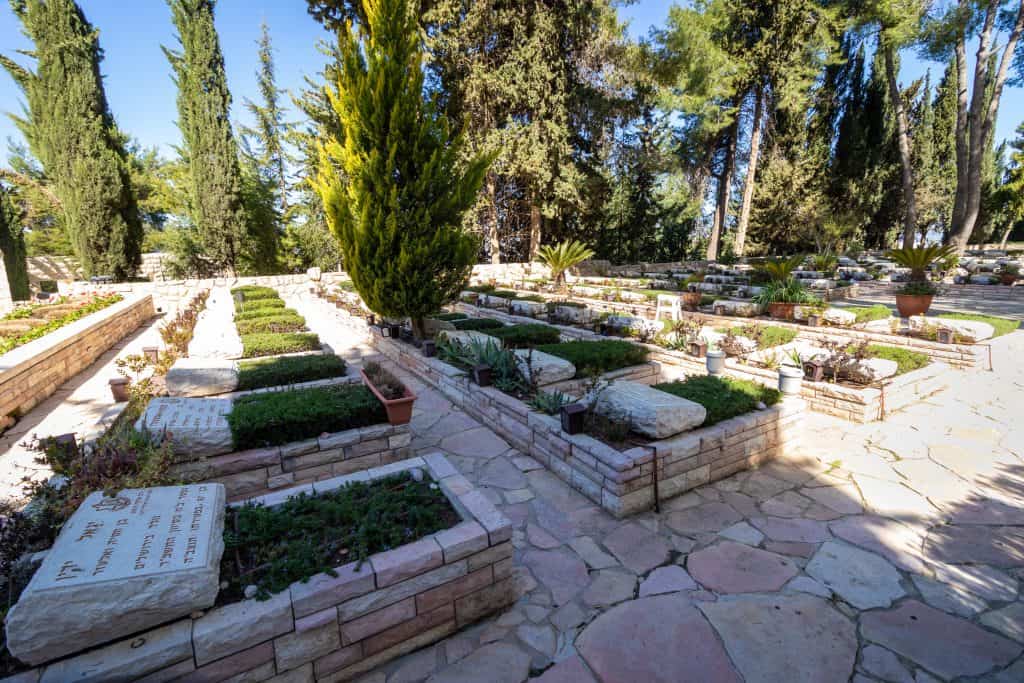 ---
Mount Herzl – Yad Vashem Holocaust Memorial:
While not part of Mount Herzl, the nearby Yad Vashem Holocaust Memorial is an essential site to visit when exploring the area. Yad Vashem commemorates the victims of the Holocaust and serves as a museum, educational center, and memorial for those who suffered and perished during that tragic period in history.
---
Holocaust Museum Tour
---
National Ceremonies:
So Mount Herzl is the site of various national ceremonies, including Memorial Day (Yom HaZikaron) and Independence Day (Yom Ha'atzmaut) events. Leaders, dignitaries, and citizens attend these ceremonies to honor fallen soldiers and celebrate the country's achievements.
---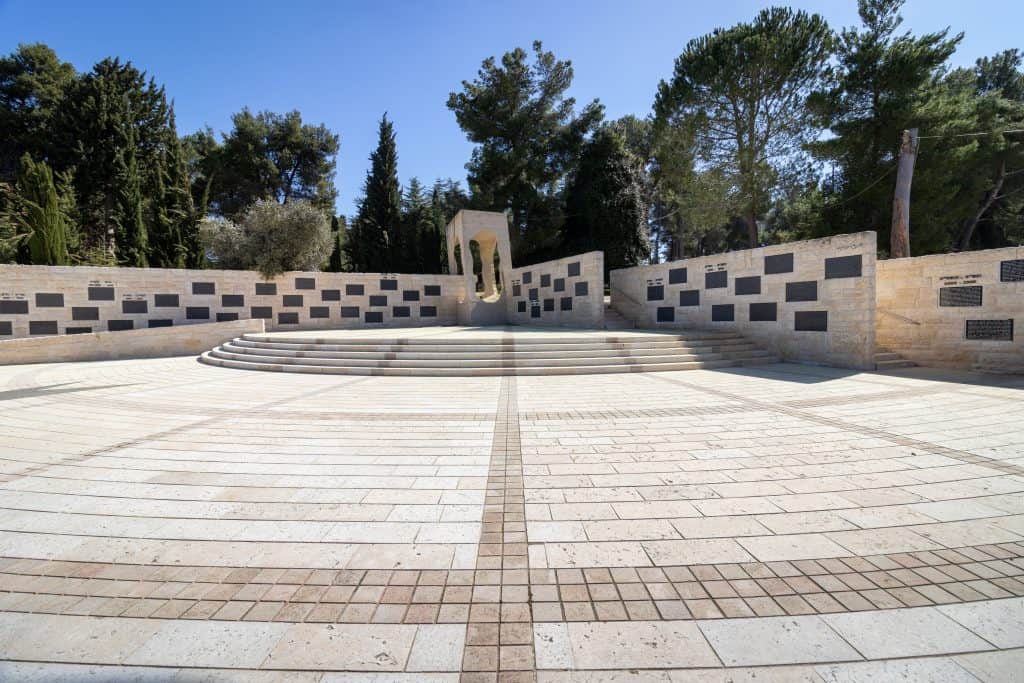 ---
7. Educational Tours:
Visitors can explore Mount Herzl through our guided tours that provide historical context and insights into the figures buried there and the events that shaped Israel. Furthermore, our guided tours offer a deeper understanding of the country's history and ongoing commitment to its ideals.
---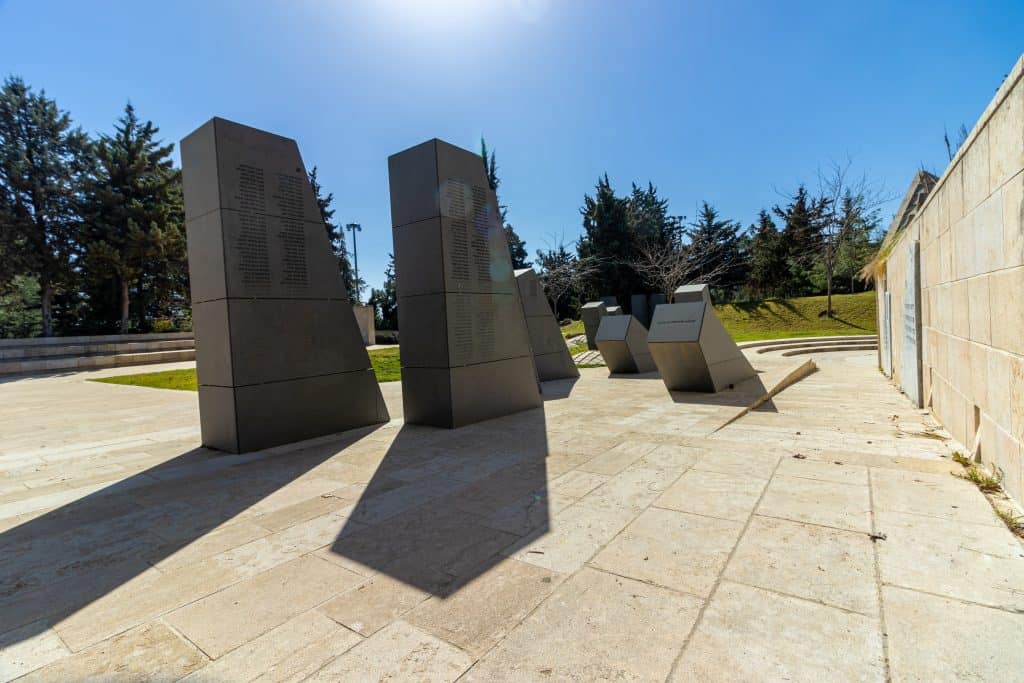 ---
Symbolism and Identity
In other words, Mount Herzl represents the core values of Zionism, sacrifice, and national pride. It embodies the aspirations, struggles, and achievements of the Jewish people in their homeland. The site is a place of reflection, contemplation, and remembrance.
---
---
Herzl Museum
So immerse yourself in the extraordinary story of Theodor Herzl, the visionary who ignited the flames of modern political Zionism and forever shaped the destiny of Israel. Moreover, step into a realm where history comes to life, ideas spark revolutions, and one man's dream changes the course of a nation.
---
---
So Mount Herzl stands as a testament to the journey of the Jewish people from the dream of statehood to the realization of a modern, thriving nation. Last, it's a place that captures the essence of Israel's identity and the dedication of its citizens to a better future.