In the heart of Tel Aviv, a city known for its vibrant energy and stunning coastline, lies a haven of relaxation and sophistication: Hilton Beach. This iconic stretch of golden sands and crystal-clear waters offers a unique blend of urban amenities and seaside tranquility, making it a must-visit destination for locals and travelers alike.
---
Best Beaches in Tel Aviv
---
A Beachfront Oasis:
Firstly, Hilton Beach's prime location along the Mediterranean Sea ensures that it's not just a beach but an experience. With its pristine shores, azure waters, and a backdrop of modern skyscrapers, the beach offers a captivating contrast between urban life and natural beauty. So whether you're looking to soak up the sun, take a refreshing dip, or enjoy the scenery, Hilton Beach promises an unforgettable escape.
---
---
Accessibility and Comfort:
Moreover, one of the standout features of Hilton Beach is its dedication to accessibility. It's equipped with special facilities for people with disabilities, ensuring that everyone can enjoy the pleasures of the shoreline. Comfortable lounge chairs, umbrellas, and attentive beach services provide an extra layer of luxury that enhances your beach experience.
---
Best Hotels in Tel Aviv
---
Water Sports and Adventures:
So beyond relaxation, Hilton Beach offers a range of water sports and activities for those seeking adventure. From kayaking and stand-up paddleboarding to windsurfing and jet skiing, there's no shortage of options to keep your heart racing and your spirits soaring. Furthermore, the gentle waves and warm Mediterranean waters make it an ideal playground for water enthusiasts of all levels.
---
Tel Aviv Food Tour
---
The Tel Aviv Vibe:
Its seamless blend of urban amenities and beachside leisure sets Hilton Beach apart. Moreover, the bustling Tel Aviv Promenade alongside the beach has trendy cafes, stylish boutiques, and inviting restaurants. It's the perfect place to take a stroll, people-watch, and immerse yourself in the vibrant spirit of Tel Aviv.
Old Jaffa Ultimate Guide
---
---
Sunset Splendor:
As the sun begins its descent, Hilton Beach transforms into a front-row seat for one of nature's most breathtaking performances—the sunset over the Mediterranean. The changing colors of the sky cast a magical glow over the sea, creating a serene atmosphere perfect for romantic moments or quiet reflection.
---
---
Planning Your Visit:
Hilton Beach is easily accessible and conveniently located, making it an ideal destination for tourists and locals. So whether staying at a nearby hotel or exploring Tel Aviv's neighborhoods, a visit to Hilton Beach can easily be integrated into your itinerary. Remember to bring your essentials—sunscreen, a hat, and plenty of water—to ensure a comfortable and enjoyable day by the sea.
---
Sea of Galilee Best Beaches 
---
Experience Hilton Beach:
Last, Hilton Beach in Tel Aviv offers an exceptional fusion of luxury, leisure, and urban charm. It's a place where the modern pulse of the city meets the soothing rhythm of the waves, creating a refreshing and relaxing environment.
---
Getting Around Tel Aviv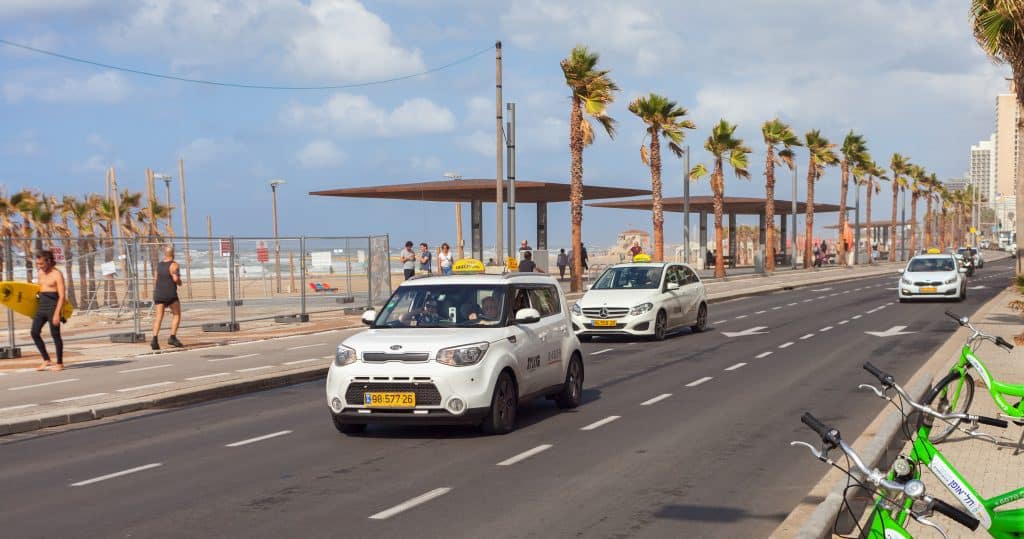 ---
So whether you're seeking an active day of water sports, a leisurely afternoon of sunbathing, or a romantic sunset moment, Hilton Beach invites you to embrace the coastal allure of Tel Aviv in all its splendor.
---