The Convent of the Sisters of Zion, located in the heart of the Old City of Jerusalem, is a great historical and archaeological site. The convent is believed to have been built on the site of the Antonia Fortress, which was the Roman military barracks in Jerusalem during the time of Jesus.
---
---
Archaeological excavations at the Convent of the Sisters of Zion have uncovered several important finds, including the Lithostratos, believed to be the pavement where Jesus stood trial before Pontius Pilate. The pavement is made of large flagstones, some engraved with games played by Roman soldiers.
The Lithostratos can be seen today in the basement of the Convent of the Sisters of Zion, where it has been preserved for visitors to see. Another important find at the site is a large underground water cistern, which would have been used to supply water to the Antonia Fortress. The cistern is now accessible to visitors and is an impressive example of ancient engineering.
---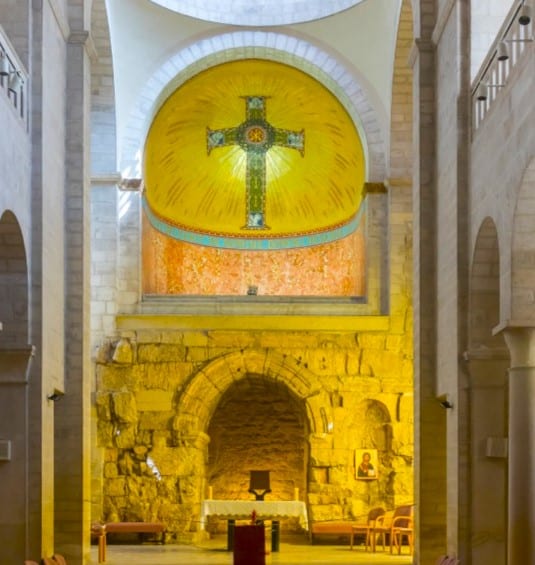 ---
One of the most significant finds at the Convent of the Sisters of Zion is the Ecce Homo Arch, which is believed to have been part of the entrance to the palace of Herod the Great. The arch is accessible via the convent. It was discovered in the late 19th century and is decorated with intricate carvings. The tradition that dates back to the crusader era says that this was the site of the trial of Jesus, where Pontius Pilate pronounced the famous phrase "Ecce Homo" ("Behold the man").
Old City Jerusaalem Tour
---
So the nuns of the Convent of the Sisters of Zion have played an essential role in preserving these archaeological finds and sharing them with visitors worldwide. In addition to the physical remains of the Roman barracks and other structures, the convent also houses a museum showcasing various artifacts from the Roman and Byzantine periods.
Overall, the Convent of the Sisters of Zion is a remarkable institution that offers visitors a unique glimpse into the rich history of Jerusalem with its impressive archaeological finds.
---