The Lithostrotos refers to an ancient, paved section of the Roman Forum built by emperor Hadrian in the old city of Jerusalem. Also known as the Gabbatha, the holy area is believed to be where Jesus suffered at the hands of the Roman soldiers.
---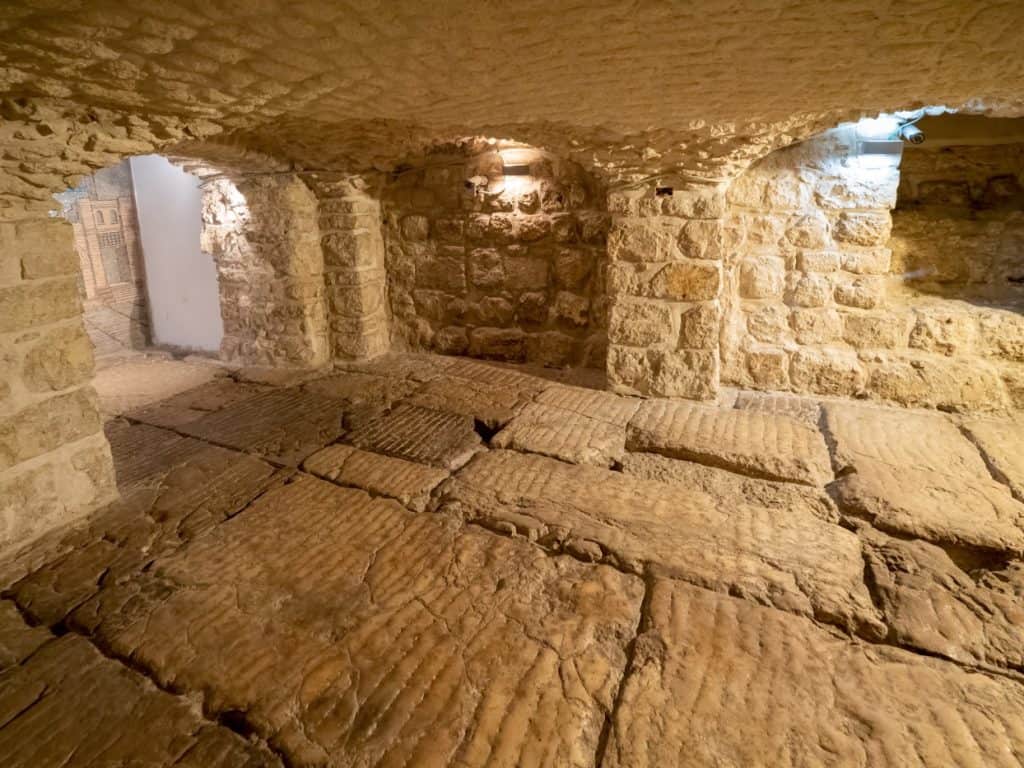 ---
Gabbatha (Lithostrotos), some also believe, is where the trial by Pontius Pilate took place; however, evidence shows that it is more than likely that Pilate judged Jesus at Herod the Great's palace, on the site of the modern Citadel inside the Jaffa Gate.
The term Lithostrotos occurs in the Bible only once. John 19:13 states that Pontius Pilate:
"…brought Jesus forth, and sat down in the judgment seat, in the place that is called Lithostrotos, and in Hebrew Gabbatha."

John 19:13
---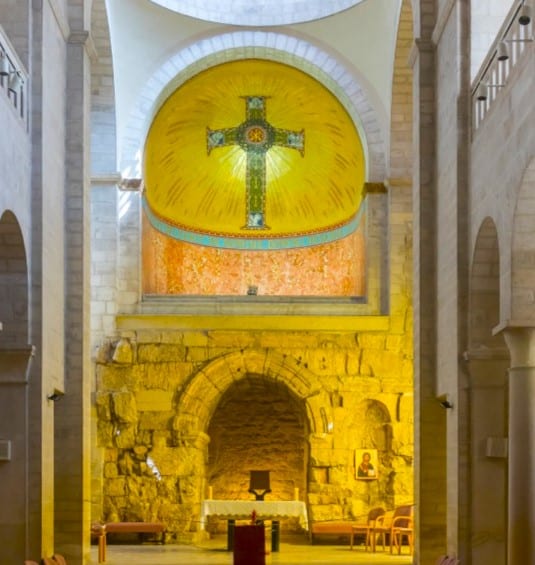 ---
Gabbatha (Lithostrotos) These Days
Today, the Lithostrotos is located under the Convent of Ecce Homo (Convent of the Sisters of Zion) and above the Struthion Pool. The Struthion Pool is a large cuboid cistern built by Herod the Great in the first century BCE.
Lying at the foot of the rock scarp that once bore the Antonia Fortress, the pool is located at the northwestern corner of Jerusalem's Temple Mount. The pool is oriented from northwest to southeast, measures 52 by 14 meters, and has a depth that increases from 4.5 meters in the north to 6 meters in the south.