The Time Elevator Jerusalem is a one-of-a-kind museum that offers visitors a mesmerizing journey through 3.000 years of the city's history. Situated in the Mamilla Mall, close to the walls of the Old City and the Jaffa Gate, Time Elevator Jerusalem combines extraordinary special effects with panoramic film screens to bring the city to life. Visitors are taken on a spectacular journey through the hidden secrets of Jerusalem, the wonders of the past, the present, and the future of Israel's capital.
---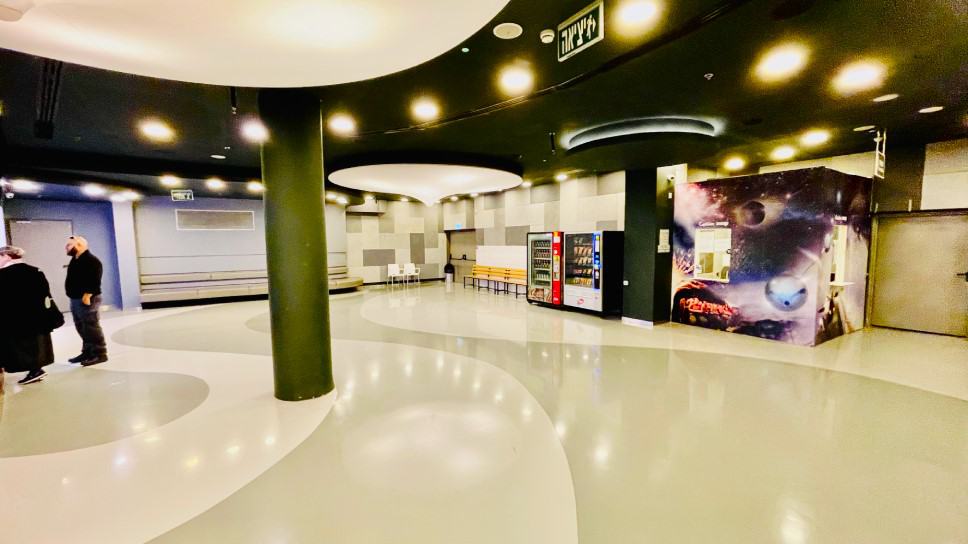 ---
The time elevator Jerusalem is a unique museum that not only gives visitors a show – visitors are immersed into the vortex of time with moving seats and a surround sound system. Some seats are fixed, and others move around to enhance the twists and turns of the plot and the things projected on the screen.
---
---
Journey into the depths of Jerusalem's history and get to know Jerusalem in an extraordinary way. Take a thrilling journey through the medieval structures of the Second Temple era, the streets of Aelia Capitolina, King Solomon's hidden palace, and the colorful Byzantine city alleys. Search for lost treasures in the hidden burrows, meet Salah al-Din, and observe the breathtaking views of Jerusalem from high above. Meet historical figures such as King Solomon, Zedekiah, Jeremiah, Herod, and all the people who lived and worked in the city and made it what it is.
---
---
The show is hosted by Chaim Topol, in the image of Shalem – a 3,000-year-old guide. Shalem leads visitors along a timeline into the depths of the city's various layers, allowing them to absorb and understand the different stages of the history of Jerusalem – the Holy City that is sacred to the three main monotheistic religions. The journey ends with an aerial flight over contemporary Jerusalem.
The show is presented in the following languages: Hebrew, English, Russian, French, Spanish, Italian, German, and Mandarin. Here is a link to their website!
Location and Operating Hours
The shopping center is located in the heart of Mamilla Avenue. We are on Floor -1 Mamila Avenue, Jerusalem
Opening Hours During The Year
Sun-Thu- 10:00 am-17:20 pm
Fridays – 10:00 am – 14:00 pm
On Saturdays -Closed!
Hours of operation during Hanukkah between
the dates 20.12-26.12:
Sunday-Thursday
10:00-19:20 Fridays 10:00-13:20
It Is Imperative To Book In Advance!
For reservations please call:- 02-6248381
Here is a link to their website!