With its vibrant culinary scene, Tel Aviv offers a delightful array of ice cream parlors catering to all tastes. Here are some of the best ice cream spots in the city:
---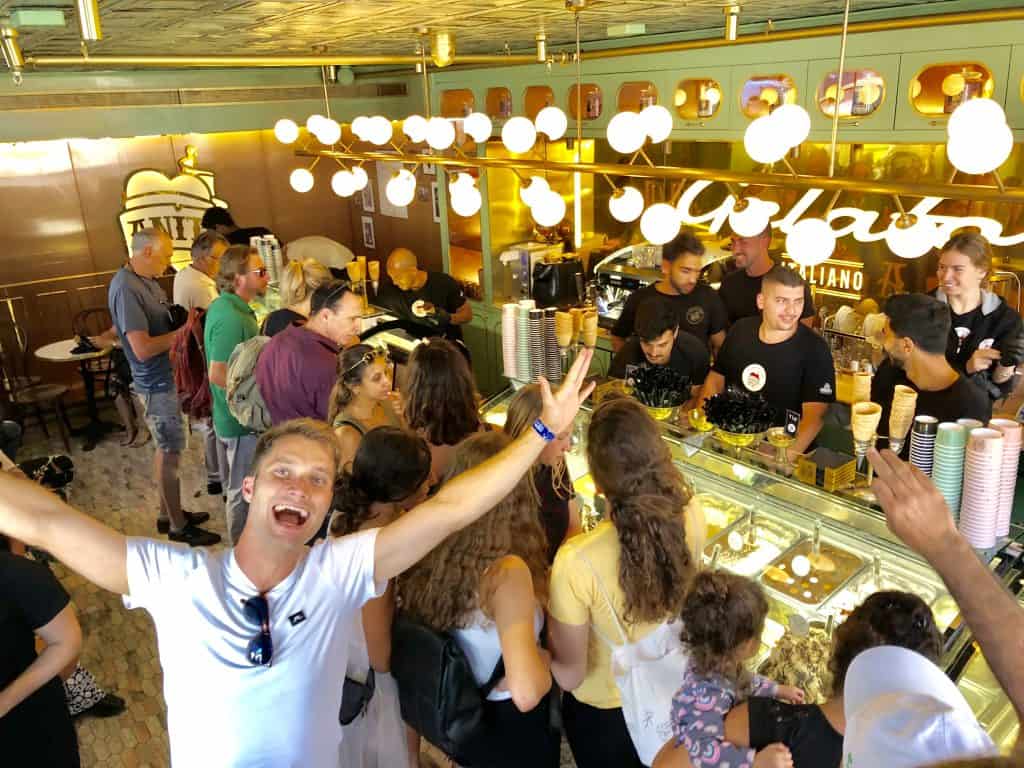 ---
Anita Ice Cream: One of the Best Ice Creams in Tel Aviv is Anita Ice Cream! The place is a beloved institution known for its creative flavors and high-quality ingredients. Moreover, from classic options like chocolate and vanilla to unique choices like halva and date, Anita's ice cream is a must-try for enthusiasts. Here is a link to their website!
---
---
Gelateria Siciliana: If you're craving authentic Italian gelato, Gelateria Siciliana is the place to go. With recipes from Italy, their gelato is rich, creamy, and bursting with natural flavors. So don't miss their pistachio and tiramisu gelato. Undoubtedly, it is one of the Best Ice Creams in Tel Aviv!
---
---
Tamara: First, Tamara is famous for its decadent frozen yogurt. Choose from various toppings, including fresh fruits, nuts, and syrups, to create your personalized frozen yogurt masterpiece. Try their store at Rothschild Boulevard!
---
---
Buza: Located in the Jaffa Flea Market, Buza offers unique and exotic flavors inspired by Israel's diverse culinary landscape. Furthermore, their saffron pistachio and halva ice cream are trendy choices.
---
---
Vaniglia: Vaniglia's artisanal ice cream is made with fresh, natural ingredients, resulting in a creamy and delectable treat. The cozy atmosphere of their ice cream parlor adds to the overall experience.
---
---
Iceberg: For a twist on traditional ice cream, Iceberg offers a range of frozen desserts, including ice cream cakes, popsicles, and sandwiches. Their creative flavors and fun presentation make it a favorite spot for families.
---
---
Golda Ice Cream: Sicilian Ice Cream, located in the Carmel Market, is famous for its generous portions and affordable prices. Enjoy a wide variety of flavors and experience the bustling market atmosphere.
---
---
Best Ice Creams in Tel Aviv – Pinoli Gelato:
The shop is known for its handmade gelato with fresh, seasonal ingredients. Pinoli's signature flavor is Pinoli, which is made with pine nuts, honey, and cream. The shop also offers a variety of other flavors, including chocolate, pistachio, and stracciatella. Pinoli has three locations in Tel Aviv: Dizengoff Square, Kiryat Ono, and Ben Yehuda Street.
---
---
In short, In Tel Aviv, ice cream lovers are spoiled for choice with many fantastic ice cream parlors. Whether you're in the mood for classic flavors, exotic combinations, or vegan options, Tel Aviv's ice cream scene has something to satisfy every craving. So, stroll through the city streets and treat yourself to a scoop or two of the best ice cream Tel Aviv has to offer.