Nestled within the historic charm of The Norman Hotel, Tel Aviv, Alena Restaurant is a culinary jewel that promises a gastronomic experience like no other. With a perfect blend of sophistication, innovation, and a deep appreciation for local flavors, Alena Restaurant beckons hotel guests and discerning food connoisseurs to embark on a culinary journey tantalizing the senses.
---
---
Elevating Mediterranean Cuisine
Alena Restaurant is renowned for its exquisite Mediterranean-inspired cuisine, thoughtfully crafted to elevate your dining experience. The menu showcases a vibrant tapestry of flavors, using locally sourced ingredients and seasonal produce that pay homage to the region's rich culinary heritage.
---
---
Chef Shuli Wimer: Behind the culinary magic at Alena is Chef Shuli Wimer, whose innovative approach to Mediterranean cuisine has earned her recognition and admiration in the culinary world. Her dedication to crafting dishes that delight the palate while celebrating the essence of Israeli cuisine is evident in every bite.
---
---
An Artful Dining Experience
The ambiance at Alena Restaurant is a harmonious fusion of classic elegance and modern aesthetics. The stylish decor, with its soft lighting and meticulously chosen details, sets the stage for an unforgettable dining experience. Whether celebrating a special occasion, enjoying a romantic dinner, or simply savoring a memorable meal, Alena provides the perfect backdrop.
---
---
Wine Selection: So complement your meal with an impressive selection of wines that have been carefully curated to enhance the flavors of your dishes. The sommeliers at Alena are always on hand to recommend the perfect pairing for your chosen dishes.
---
The Norman Hotel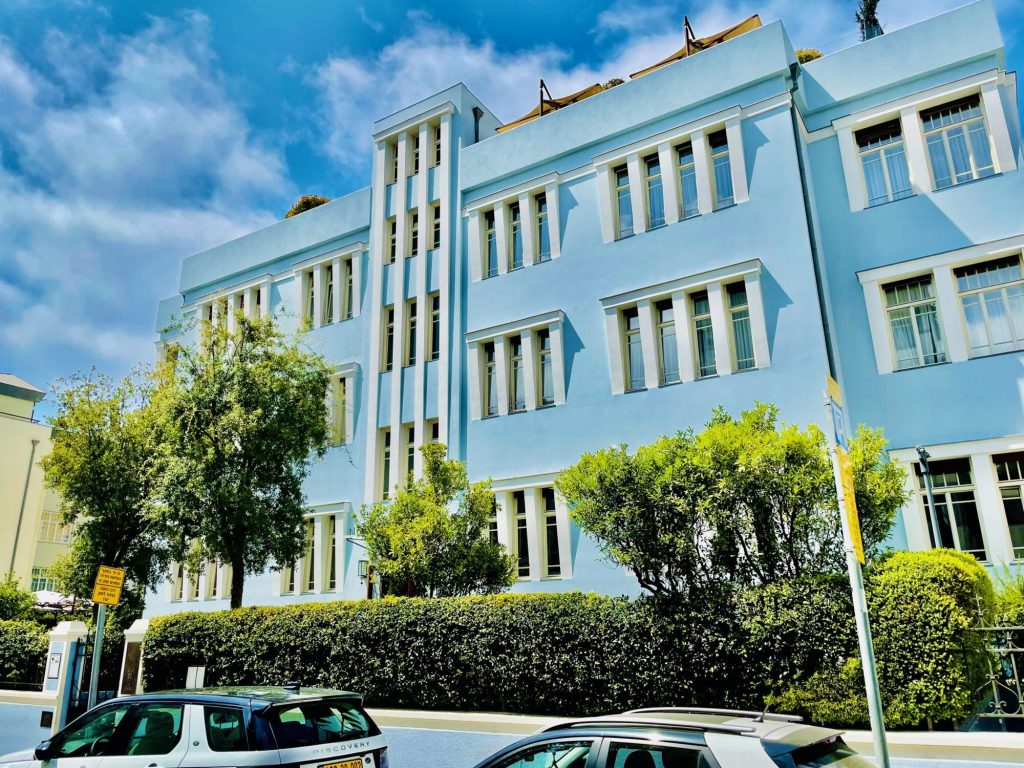 ---
Indoor and Outdoor Dining: In addition, Alena offers both indoor and outdoor dining options. The outdoor terrace, surrounded by lush greenery, offers an al fresco experience perfect for enjoying Tel Aviv's balmy evenings.
---
---
Tasting Menus: Explore Alena's tasting menus for a truly immersive culinary adventure. These curated experiences allow you to embark on a gastronomic journey, sampling various dishes and highlighting the restaurant's culinary prowess.
---
---
Dessert Delights: Be sure to save room for dessert! Alena's sweet creations are the perfect way to conclude your meal. From delectable pastries to innovative dessert offerings, the sweet endings are spectacular.
---
---
Reserve Your Table:
So, given its popularity and reputation, you should reserve at Alena Restaurant to secure your spot at this culinary haven. Alena awaits to delight your taste buds, whether it's a special occasion or a spontaneous dining desire.
---
Best Fine Dining Restaurants in Israel 
---
So, embark on a culinary adventure combining the Mediterranean flavors with the artistry of Alena Restaurant at The Norman Hotel, Tel Aviv. It's a dining experience transcending mere sustenance; it's a celebration of food, culture, and the joy of savoring every moment. Here is a link to their website!