Like many aspects of the city, Tel Aviv's movie theaters reflect a blend of architectural styles influenced by different periods and cultural backgrounds. Here's an overview of the architecture of Tel Aviv's movie theaters:
---
---
Bauhaus and Modernist Influence:
Furthermore, Tel Aviv is renowned for its Bauhaus and Modernist architecture; some movie theaters embrace these styles. In addition, these theaters often feature clean lines, functional design, and the characteristic use of white or light-colored facades.
Moreover, horizontal and vertical elements create a harmonious and visually appealing aesthetic. Esther Cinema (Now Hotel Cinema), Chen Movie Theatre, and Allenby theaters are perfect examples.
---
Movie Theaters in Tel Aviv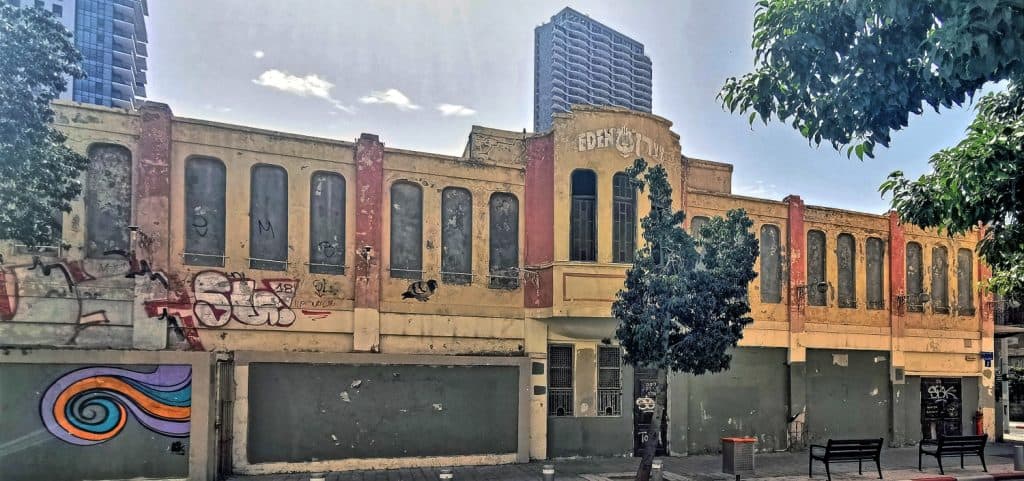 ---
The Eclectic Style – Eden Cinema
Opened in 1914, it was showing only silent films. It was built in Neve Tzedek, the first Jewish neighborhood outside Tel Aviv. The theatre was initiated by Akiva Arie Weiss, one of the founders of Tel Aviv. The style used here was Eclectic, borrowing elements from the Orient and the West.
---
Tel Aviv Ultimate Guide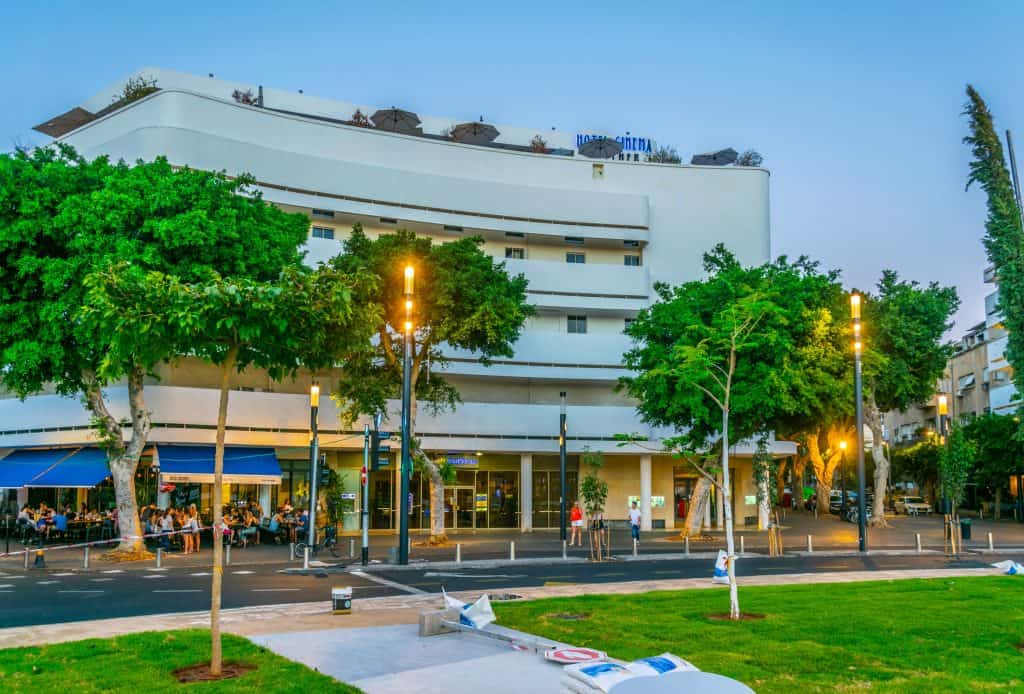 ---
Art Deco & Streamline Moderne:
This architectural style, an offshoot of Art Deco, is characterized by its sleek, streamlined appearance. Some of Tel Aviv's movie theaters incorporate elements of Streamline Moderne, such as curved facades, horizontal banding, and porthole windows, giving them a distinctive and elegant look. The Mugrabi cinema, designed in 1930, was built in Art Deco style.
---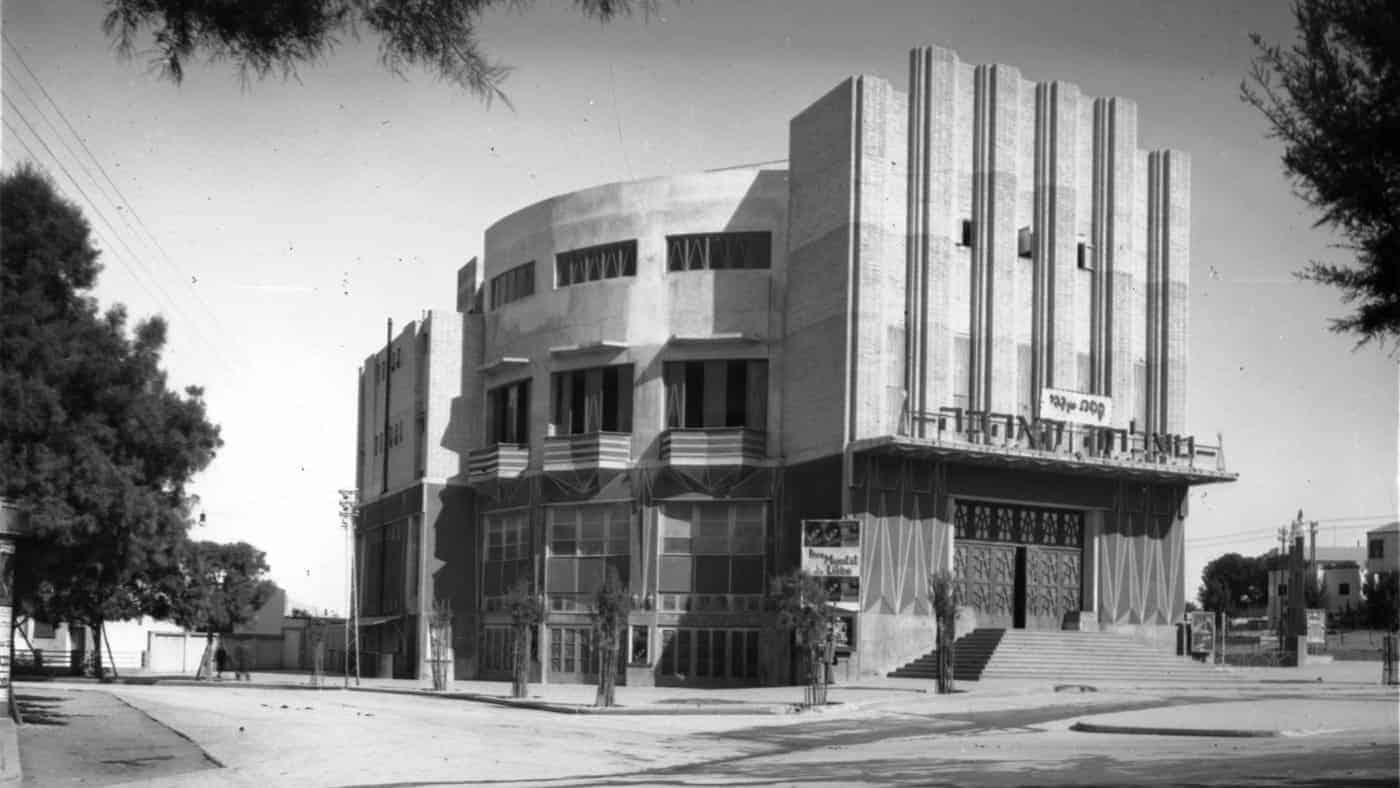 ---
Brutalist Archextecture
Brutalist architecture is a distinctive architectural style that emerged in the mid-20th century, characterized by its bold use of raw concrete, imposing geometric forms, and an emphasis on functionality.
Moreover, the term "Brutalism" is derived from the French word "béton brut," which translates to "raw concrete," highlighting the predominant material used in these structures.
In summary, Tel Aviv's movie theaters offer a rich architectural tapestry that reflects the city's history, cultural diversity, and the evolution of cinema. So whether housed in Bauhaus buildings, featuring sleek Modernist designs, or showcasing contemporary and innovative architecture, these theaters contribute to the vibrant cultural scene of Tel Aviv. Lastly, they serve as venues for cinematic experiences and as architectural landmarks that enhance the city's visual appeal.