The Sea People were a confederation of maritime raiders who played a significant role in the political and military upheavals of the eastern Mediterranean during the Late Bronze Age.
---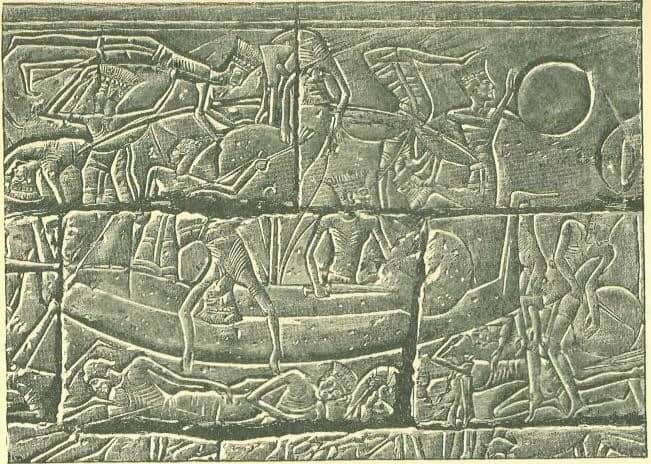 ---
Although the exact identity of the Sea People remains a subject of debate among scholars, they are believed to have been a group of maritime warriors from the Aegean region who launched a series of devastating raids on coastal settlements throughout the eastern Mediterranean.
The first recorded reference to the Sea People appears in Egyptian sources in the 19th Dynasty, during the reign of Pharaoh Ramesses III in the 12th century BCE.
In the inscriptions at Medinet Habu, Ramesses III describes how he defeated an invasion force of the Sea People that had allied with other enemy groups and launched a massive attack on Egypt.
Sea People Contribute to the Downfall of Local Cultures
The ensuing battle was fought on land and at sea, resulting in a decisive victory for the Egyptians. Despite their defeat at the hands of the Egyptians, the Sea People continued to pose a significant threat to the stability and security of the eastern Mediterranean for several centuries. They are believed to have played a role in the collapse of Anatolia's Hittite empire and the destruction of several Mycenaean cities in Greece.
The origins of the Sea People are still a subject of debate among scholars, with some theories suggesting that they were a group of disaffected Mycenaean warriors who had been driven out of Greece by political and economic instability.
In contrast, others propose they were a group of maritime raiders from the Aegean who launched opportunistic attacks on coastal settlements throughout the eastern Mediterranean.
The Philistines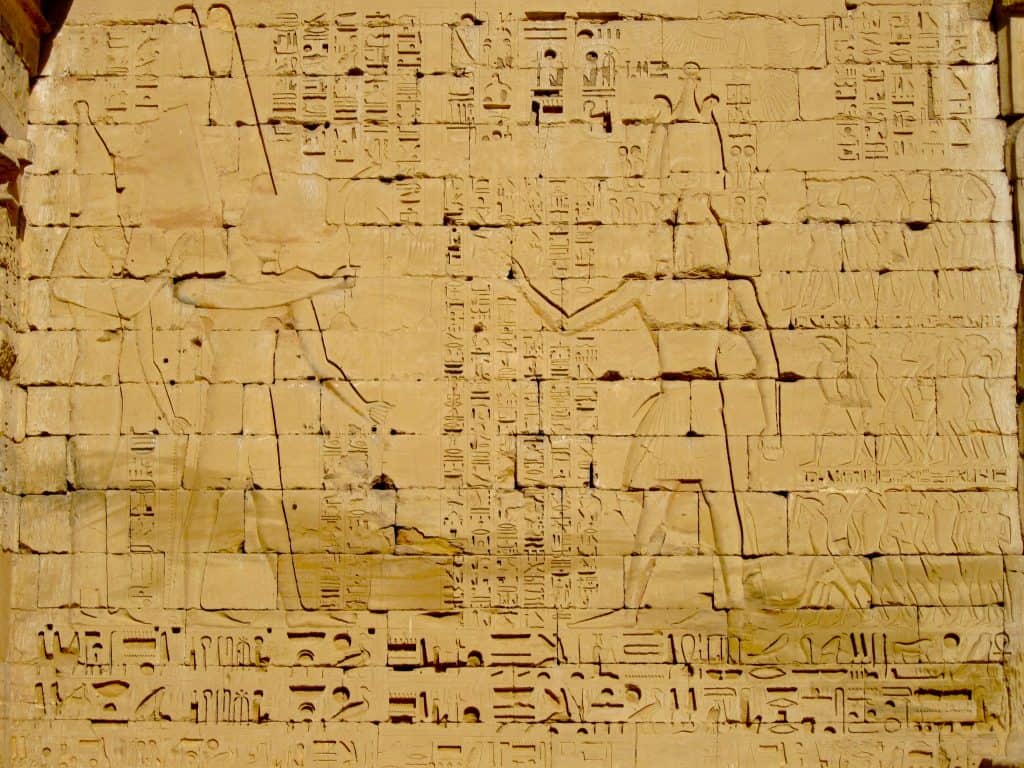 ---
Regardless of their origins, the Sea People left a lasting impact on the history and culture of the eastern Mediterranean. Their raids and invasions helped to bring about the end of the Late Bronze Age and set the stage for the emergence of new political and cultural entities throughout the region.
---
Museum of Philistine Culture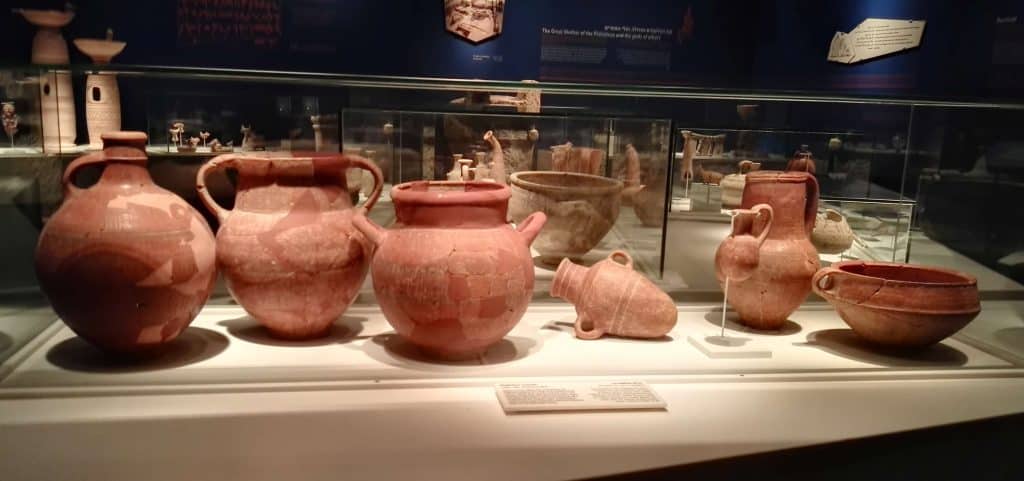 ---
So the relationship between the Sea People and the Philistines is debated among scholars. Some scholars believe that the Philistines were one of the groups that made up the Sea People Confederation. In contrast, others argue that the Philistines were a distinct group that migrated to the eastern Mediterranean from the Aegean region several centuries after the collapse of the Sea People.