The Negev Museum of Art, located in the heart of Beersheba. It's a cultural gem showcasing the works of established and emerging artists from the region and beyond.
---
---
Negev Museum of Art was established in 1953. The museum has a rich history of supporting and promoting contemporary art in the Negev region. Over the years, it has hosted exhibitions of works by some of Israel's most celebrated artists, including Nahum Gutman, Yosl Bergner, and Yigal Tumarkin. Today, the Negev Museum of Art plays a vital role in the region's cultural life.
---
---
Its permanent collection includes more than 5,000 works of art, ranging from paintings and sculptures to photographs and mixed media installations. Many of these works were created by artists who either hail from the Negev region or have been inspired by its unique landscapes and cultural heritage. One of the museum's main goals is to promote and support emerging artists, and it has a strong track record of identifying and showcasing up-and-coming talent.
Tel Beer Sheva National Park
---
The Negev Art Museum: Exhibits
The Negev Museum of Art regularly hosts exhibitions featuring works by young and promising artists, providing them with a platform to showcase their creativity and connect with a broader audience. In addition to its exhibitions, the Negev Museum of Art also offers a range of educational programs and events.
---
---
These include workshops, lectures, and guided tours that provide visitors with a deeper understanding of the art and artists featured in the museum. One of the museum's most unique features is its location. Situated in the heart of Be'er Sheva, the museum is housed in a historic building once part of the Ottoman-era railway station. This location provides the museum with a unique and memorable setting and reflects the region's rich history and cultural heritage.
Negev Brigade Monument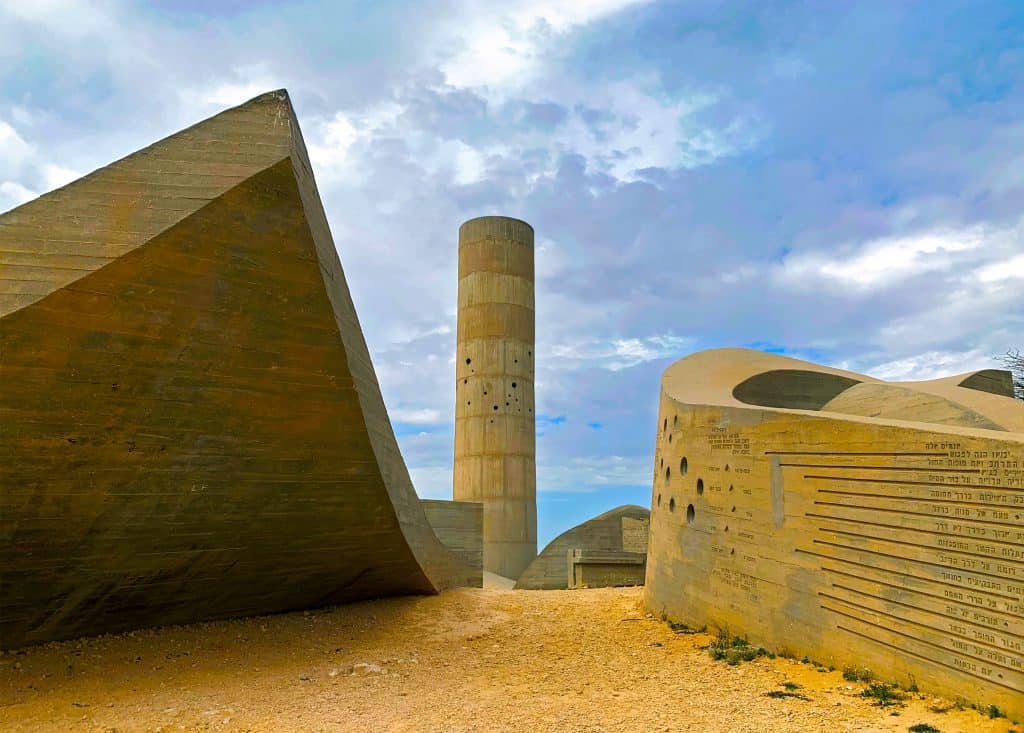 ---
Overall, the Museum of Art is a must-visit destination for anyone interested in contemporary art and culture. Its impressive collection of works, commitment to supporting emerging artists, and unique location make it an extraordinary place that celebrates the richness and diversity of the Negev region and the artists who call it home. Here is a link to the museum website!
---