Would you like to step back in time to a city where the Jewish nation's forefathers once lived and worked, a place where Abraham, Isaac, and Jacob created a life filled with prayer and inspiration for those around them? You can do just that by visiting Tel Beer Sheva National Park.
---
---
So Tel Beer Sheva is located just east of Modern Beersheba and off Route 60; it is an ancient city transformed into an impressive national park. Thousands of visitors and pilgrims come to the site each year to learn of the fascinating events in this once-great city.
Abraham's Well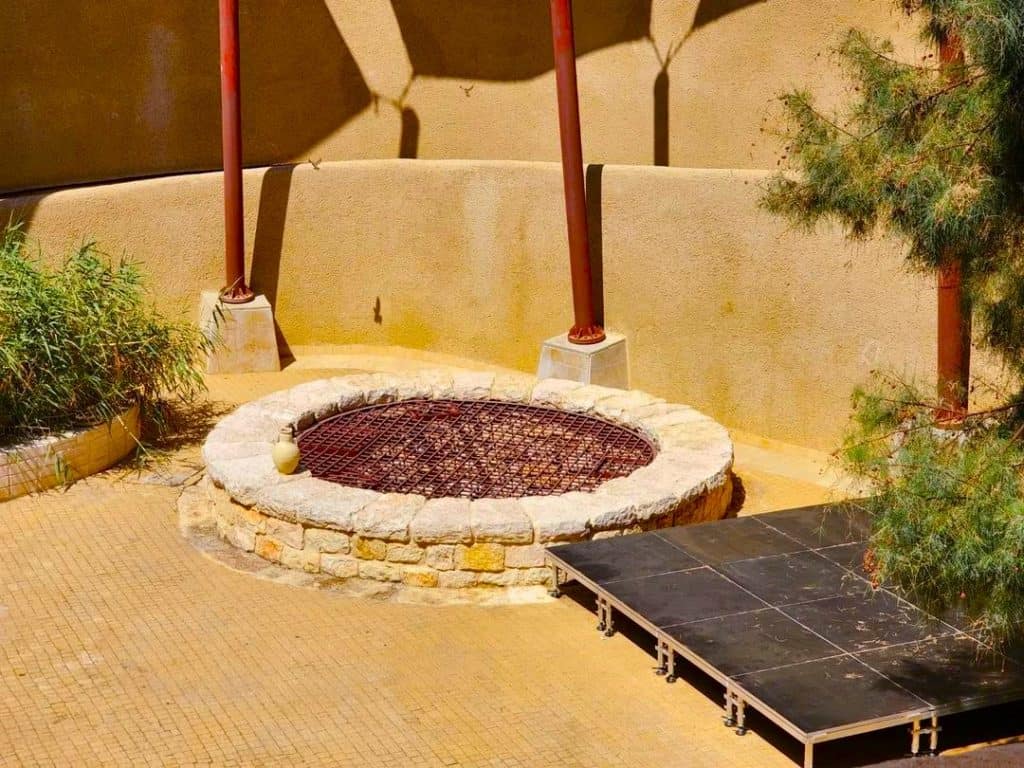 ---
Whether you are fascinated with archaeology or want to stand where these biblical figures once stood, Tel Beer Sheva National Park is a beautiful place to visit on a private tour with me. If you travel solo, with a partner, or with the whole family, it will be a day to remember for years to come!
More About the Park
Tel Beer Sheva National Park is considered by many to be the location of the ancient biblical city of Beersheba. Beersheba was mentioned 33 times in biblical texts; starting with Abraham and Isaac. It is said that both figures dug wells and closed peace treaties in Beersheba with King Abimelech of Gerar.
---
---
Abraham's story tells that after digging the well, Abimelech took it but was later conceded after Abraham set aside seven lambs, which is why Beersheba means "Well of Seven." Jacob, the son of prophet Samuel; King Saul; prophet Elijah; prophet Amos; and more are also mentioned in biblical texts concerning Beersheba. According to the Hebrew Bible, Beersheba was also the southernmost location where the Israelite slaves of Babylon returned and resettled. Hence, the expression describing the whole kingdom is "from Dan to Beersheba."
---
---
So given its long-standing history, Tel Beer Sheva National Park has layers of history that have been rediscovered through extensive excavations. Furthermore, the horned altar is one of the most fascinating pieces of history to be found at Tel Beer Sheva National Park. Horned altars, which have raised points in each of the four corners of an altar, are frequently mentioned in the Bible.
---
---
The horned altar at Tel Beer Sheva National Park was the first ever discovered in Israel! Upon its miraculous discovery, there was a debate on its age between two professors from the Hebrew University. One believed it dates back to 701 BC, while the other stated it originated 100 years later!
Tel Be'er Sheva National Park Opening Hours:
Last entry to the site: one hour before cited closing time
Summer Hours:
Sunday–Thursday and Saturday: 08:00-17:00
Friday and holiday eves: 08:00-16:00
Winter Hours:
Sunday–Thursday and Saturday: 08:00-16:00
Friday and holiday eves: 08:00-15:00
Holiday eves: 08:00-13:00
Yom Kippur eve: 08:00-13:00
On holidays and Saturdays, I recommend arriving early; entry is based on space availability.
Phone: ‎+(00)972-(0)8-6467286
---