The Jewish Quarter Defenders Monument in Jerusalem stands as a powerful testament to the bravery and resilience of the Jewish people during a significant chapter in Israel's history. This poignant monument pays tribute to those who defended the Jewish Quarter of the Old City during the 1948 Arab-Israeli War.
---
---
Historical Background:
The Jewish Quarter has been a focal point of Jewish life and heritage for centuries, with its roots dating back to the time of King David. However, during the 1948 war, Jerusalem faced intense fighting as surrounding Arab countries sought to prevent the establishment of the State of Israel. The Jewish Quarter was under siege, and its defenders faced tremendous challenges as they sought to protect their homes and way of life.
---
Jewish Quarter Ultimate Guide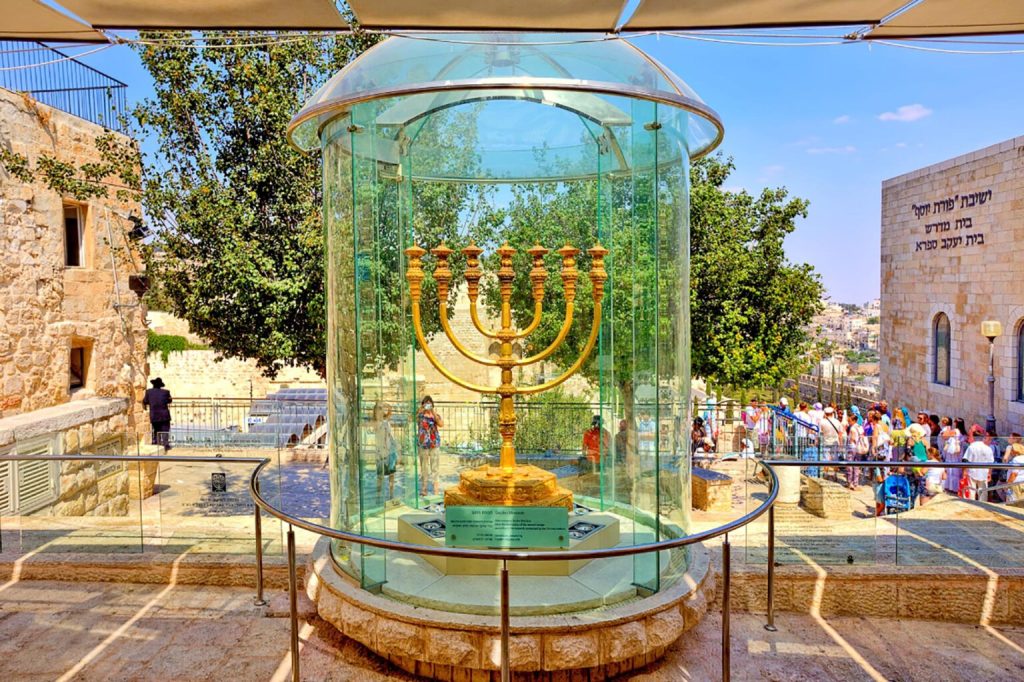 ---
Symbolism and Design:
The Jewish Quarter Defenders Monument, located within the Jewish Quarter of the Old City, was unveiled in 1975 to honor the memory of those who fought bravely to defend the Jewish Quarter during the war. The monument's design embodies powerful symbolism that evokes the defenders' spirit and sacrifices.
---
---
The central element of the monument is a bronze bas-relief depicting scenes of struggle and heroism during the battle for the Jewish Quarter. The artwork captures the determination and courage of the defenders as they stood united in the face of adversity. The bas-relief is surrounded by stones from the original buildings destroyed during the fighting, serving as a poignant reminder of the destruction and loss endured by the residents.
Honoring the Fallen:
The Jewish Quarter Defenders Monument is a solemn place of remembrance, paying homage to the fallen defenders who gave their lives to protect their homes and communities. Visitors can offer their respects and reflect on the sacrifices made during a turbulent period in Israel's history.
---
---
A Place of Commemoration and Inspiration:
The monument serves as more than just a historical marker; it embodies the enduring spirit of the Jewish people. It reminds visitors of the resilience and determination that shaped the Jewish Quarter's restoration and transformation into the vibrant and thriving neighborhood it is today.
An Emblem of Resilience
The Jewish Quarter Defenders Monument is an emblem of resilience, honoring the brave individuals who faced adversity and defended their heritage during a critical moment in Jerusalem's history. Visitors stand before this poignant memorial and are reminded of the unyielding spirit that drives the Jewish people to preserve their heritage, culture, and homeland. The monument stands not only as a tribute to the past but also as a source of inspiration for generations to come, ensuring that the memory of the defenders lives on and their sacrifices are never forgotten.