Travel through the centuries and delve into Italian history from a Jewish perspective at the Umberto Nahon Museum of Italian Jewish Art. Founded in 1886, the U. Nahon Museum of Italian Jewish Art is dedicated to telling the story of Jewish life in Italy from the Renaissance to the present.
---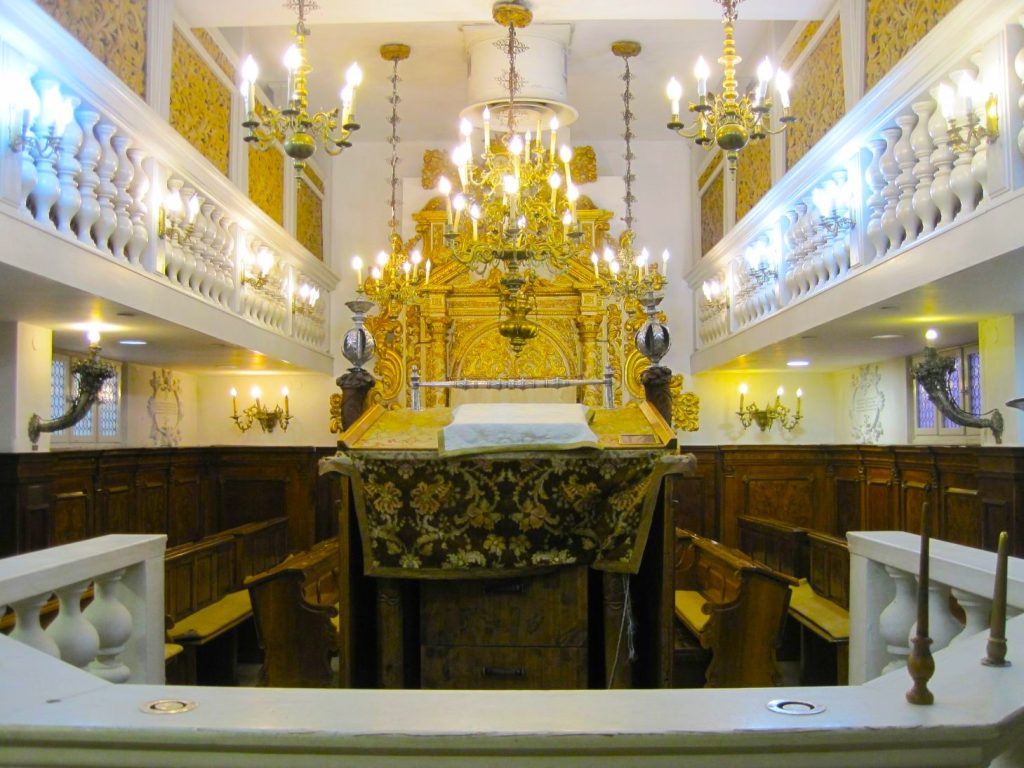 ---
Housed in a beautiful 19th-century building in the heart of Jerusalem, the museum presents a collection of rare and unique objects, artifacts, and documents from Jewish communities throughout Italy. The collection dates back to the Middle Ages and aims to share the rich culture and heritage of the Italian Jewish diaspora.
Collections
Exquisite frescoes adorn the walls of the entry hall of the Umberto Nahon Museum of Italian Jewish Art, depicting scenes from the holy scriptures, paintings of plants and animals, and writings in different languages.
---
---
The museum boasts four rooms of exhibits of rare and beautiful objects such as brass and silver Hannukkiot (Hannukkah lamps), a 15th-century stone tablet, and the doors of the second most ancient Torah ark in the world. Other valuable items in the collection include objects rescued after the reign of Mussolini and World War II and an ancient Parochet. You'll also see ornate metalworks, handmade textiles, handcrafted wooden furniture, hand-decorated parchments, and rare books.
Ancient Synagogue
Moreover, the ancient synagogue is one of the most incredible parts of the museum. At the heart of the museum is an immaculate reconstruction of the ancient 300-year-old Conegliano Veneto Synagogue, which was initially built in Conegliano town in Italy. Also, the synagogue houses beautiful hand-carved walnut seats and a golden Torah ark. It boasts an ethereal and holy ambiance in which Shabbat services are still held for the community today.
---
---
In addition, the museum offers a variety of activities for children and adults and hosts a variety of cultural events, such as concerts, workshops, and more, in the Fresco Hall.
Museum Address: 25 Hillel Street, Jerusalem
Phone: 02-5801144
Museum of Italian Jewish Art: Opening Hours
Sun-Wed: 10:30 am – 4:30 pm
Thursday: Noon – 7 pm
Fri – Sat: Closed
Link to their website
​