Prepare to be transported through the sands of time as we embark on a mesmerizing expedition into the heart of history – welcome to the captivating world of Mamshit National Park. Nestled within the rugged Negev Desert, this archaeological gem offers a window into the past that will inspire you.
---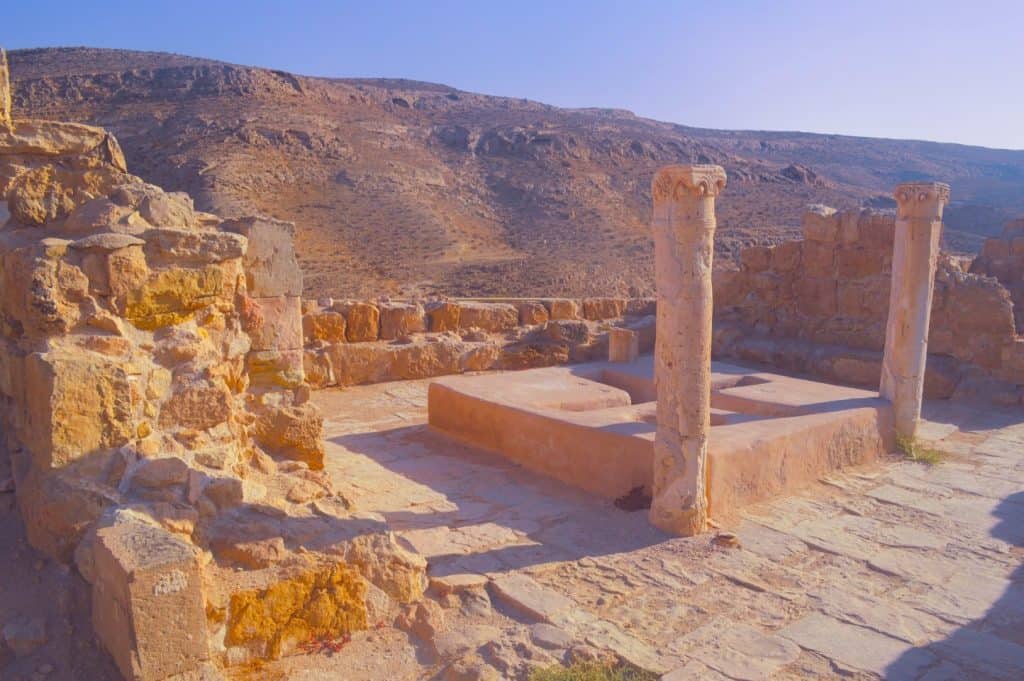 ---
Mamshit National Park Ancient Echoes
Step into a realm where the past comes alive with every step. Mamshit, also known as Memphis, was a thriving city along the Nabataean trade routes, a crucial stop for caravans that journeyed through the desert. Explore the meticulously preserved ruins of this once-bustling metropolis and witness the stories etched into its very stones.
Nabataean Incense Route
Archaeological Marvels:
The park's treasures lie in its remarkable archaeological sites. Wander through the remains of ancient dwellings, courtyards, marketplaces, and even a bathhouse that reveal the intricate daily life of the Nabataeans. These structures are testaments to the enduring engineering skills and ingenious water management systems that sustained life in the desert.
---
---
Mamshit National Park – A Nomadic Oasis:
Mamshit's location as an oasis amid the desert made it a vital hub for trade, where exotic goods and cultures converged. The remnants of camel pens, cisterns, and granaries provide glimpses into their pivotal role in facilitating commerce and sustaining travelers.
---
Avdat National Park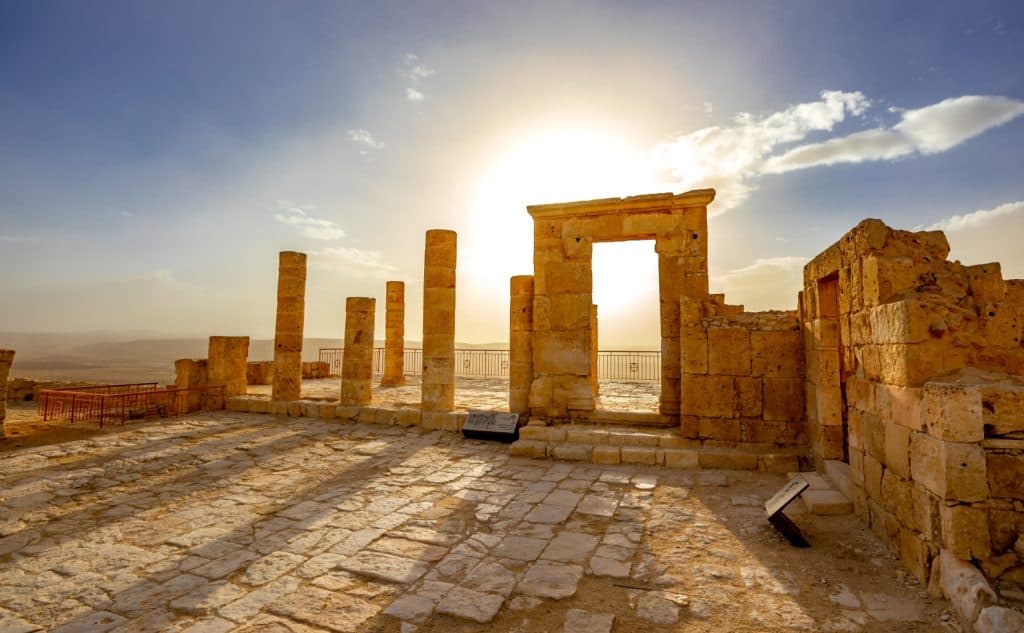 ---
Cultural Exchange:
As you traverse Mamshit's pathways, you'll witness the captivating fusion of Nabataean, Roman, and Byzantine influences that shaped its identity. Inscriptions, pottery, and artifacts offer insights into the rich tapestry of cultures that once thrived within these walls.
---
---
Nature's Embrace:
Beyond its historical allure, Mamshit National Park is a celebration of nature's resilience. The stark beauty of the Negev Desert envelopes the park, creating a breathtaking contrast between ancient ruins and the vast expanse of sand and sky. The serene landscapes beckon you to connect with the essence of the desert.
Visitors' Center:
Begin your journey at the park's modern Visitors' Center, a gateway to understanding the significance and history of Mamshit. Engage with interactive exhibits and multimedia presentations that contextualize the awaiting archaeological wonders.
Prepare to be immersed in a world where history, culture, and nature converge – Mamshit National Park invites you to uncover the mysteries of the past, witness the resilience of ancient civilizations, and marvel at sites in Israel.
---
---
Mamshit National Park Opening Hours
The entrance to the park closes one hour before the cited closing time.

Summer hours:

Sunday–Thursday and Saturday: 17:00 – 08:00
Friday and holiday eves: 16:00 – 08:00

Winter hours:

Sunday–Thursday and Saturday: 16:00 – 08:00
Friday and holiday eves: 15:00 – 08:00
Holiday eves: 13:00 – 08:00
Yom Kippur eve: 13:00 – 08:00
---