The King David Hotel is one of Jerusalem's most iconic and historically significant buildings. Located on King David Street in the heart of the city, the hotel is a symbol of the city's rich and complex history.
---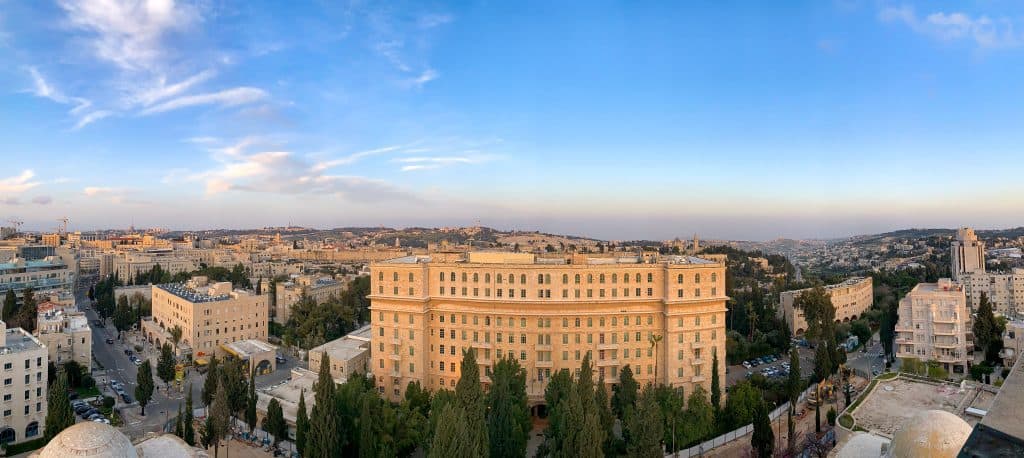 ---
The King David Hotel was originally built in the 1920s by a wealthy Egyptian Jewish banker and quickly became one of the most prestigious hotels in the Middle East. Over the years, it has hosted countless world leaders, celebrities, and dignitaries, including Winston Churchill, Albert Einstein, and Elizabeth Taylor.
---
---
However, the hotel is perhaps best known for the tragic events that took place there in 1946 during the British Mandate period. At that time, Jewish militants carried out a daring attack on the hotel, which was being used as the headquarters of the British military administration. The attack killed 91 people, including British soldiers, hotel staff, and guests.
---
---
Despite this dark chapter in its history, the King David Hotel has remained a symbol of resilience and determination. It has undergone extensive renovations and upgrades over the years, and today is a luxurious five-star hotel that attracts visitors worldwide.
Best Hotel in Jerusalem
---
The hotel is renowned for its opulent decor and amenities, including its lavish rooms, gourmet restaurants, and world-class spa. It also boasts stunning views of the Old City and is near many of Jerusalem's most famous landmarks and attractions.
---
---
For visitors to Jerusalem, staying at the King David Hotel is an experience not to be missed. Whether you're interested in the hotel's fascinating history or simply looking for a luxurious and memorable vacation, the King David Hotel is the perfect destination. Here is a link to their website!