So Jaffa, the ancient port city that blends history with modern charm, offers a range of top-notch hotels for travelers seeking a memorable stay. Here are some of the best hotels that combine luxury, comfort, and a touch of local character:
---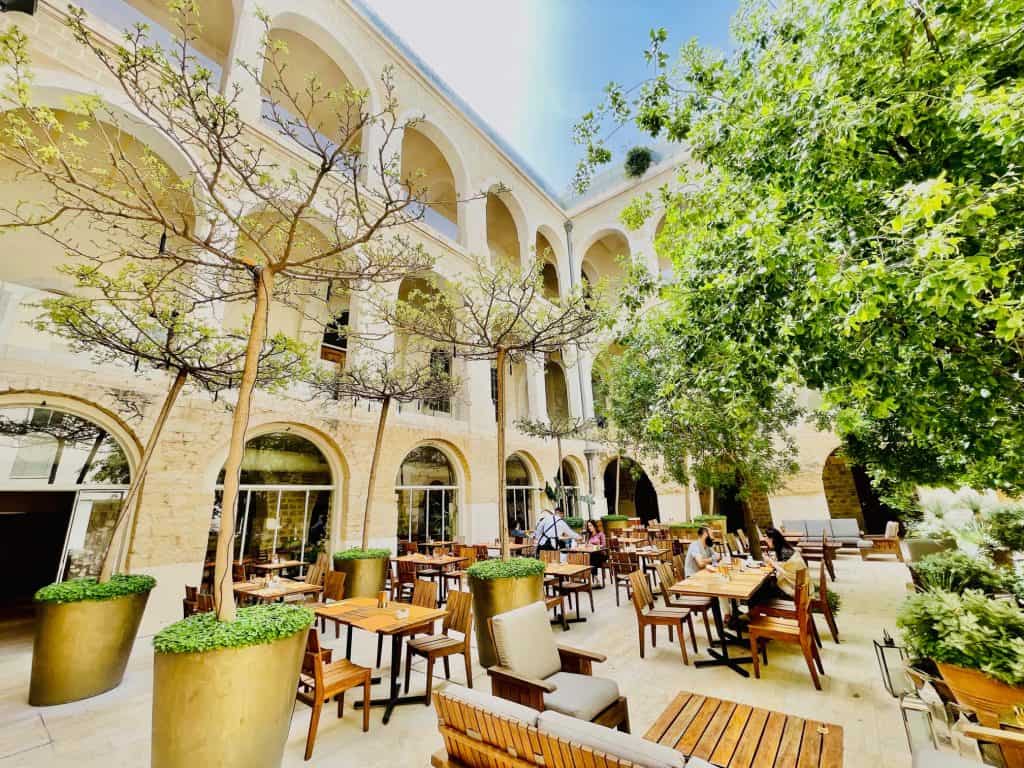 ---
The Setai Tel Aviv
Situated at the heart of Jaffa's historic district, The Setai Tel Aviv is a luxury hotel offering breathtaking Mediterranean Sea views. So with its elegant design, spacious suites, and top-notch amenities, guests can immerse themselves in a world of indulgence and relaxation.
---
---
The Elmina Hotel: Located in a beautifully restored 19th-century building, the Elmina Hotel in Old Jaffa is a boutique gem that combines modern style with old-world charm. The hotel's rooftop pool and terrace offer panoramic views of the city and sea, making it an ideal retreat after exploring it's historic streets. No doubt one of the Best Hotels in town!
---
---
The Drisco Hotel Tel Aviv: Just a short stroll away from Jaffa's vibrant flea market, The Drisco Hotel Tel Aviv blends luxury with a sense of history. Housed in a restored building dating back to the late 19th century, this elegant hotel features spacious rooms, a rooftop terrace, and impeccable service.
---
---
The Jaffa Luxury Hotel: A true fusion of heritage and contemporary design, The Jaffa Hotel is located in a converted 19th-century complex that includes a former monastery, church, and Ottoman-style buildings. With its stylish interiors, exquisite artwork, and lush gardens, this hotel offers an unparalleled experience in Jaffa.
---
---
Casa Nova – Luxury Suites & Boutique Apart-Hotel: Casa Nova is an excellent choice for those seeking a more intimate and boutique experience. This charming apart-hotel features tastefully designed suites with modern amenities, providing guests with a comfortable and homely atmosphere.
---
---
Margosa Hotel Tel Aviv Jaffa:
Margosa Hotel Tel Aviv Jaffa offers a blend of urban chic and Middle Eastern charm. Located near the Jaffa Clock Tower and the lively flea market, this hotel's rooftop terrace provides stunning views of the ancient city and the sea.
---
---
Market House Hotel: Nestled in the heart of the neighborhood's vibrant flea market area, Market House Hotel offers a boutique experience focusing on local culture. The hotel's stylish rooms and proximity to the bustling market make it a popular choice for travelers seeking an authentic Jaffa experience.
---
---
An Array of Choices
So whether you prefer luxury accommodations with sweeping views or boutique hotels with a local touch, Jaffa offers a diverse selection of top-rated hotels to suit every traveler's taste. Moreover, these hotels provide a comfortable and luxurious stay and serve as gateways to explore this enchanting ancient port city's rich history and cultural tapestry.