Ketef Hinnom is an archaeological site of immense historical and biblical significance in the Hinnom Valley of Jerusalem, Israel. Moreover, this site has yielded extraordinary discoveries that offer a unique window into the ancient world, particularly the religious and cultural practices of the people of Jerusalem during biblical times.
---
---
Archaeological Significance:
Ancient Tombs: First, Ketef Hinnom is renowned for its rock-cut tombs that date back to the First Temple period, roughly 2,600 years ago. These burial chambers provide valuable insights into the burial customs and beliefs of the people of ancient Jerusalem.
Silver Amulets: The most remarkable discoveries at Ketef Hinnom are the two tiny silver amulets found within one of the tombs. These amulets are among the oldest surviving texts from the Hebrew Bible. They contain a version of the Priestly Blessing from the Book of Numbers, inscribed in ancient Hebrew script.
Historical Context: Moreover, the presence of these amulets at Ketef Hinnom underscores the ancient Judean inhabitants' religious practices and spiritual beliefs. They reflect the importance of blessings and divine protection in these people's lives.
---
Hinnom Valley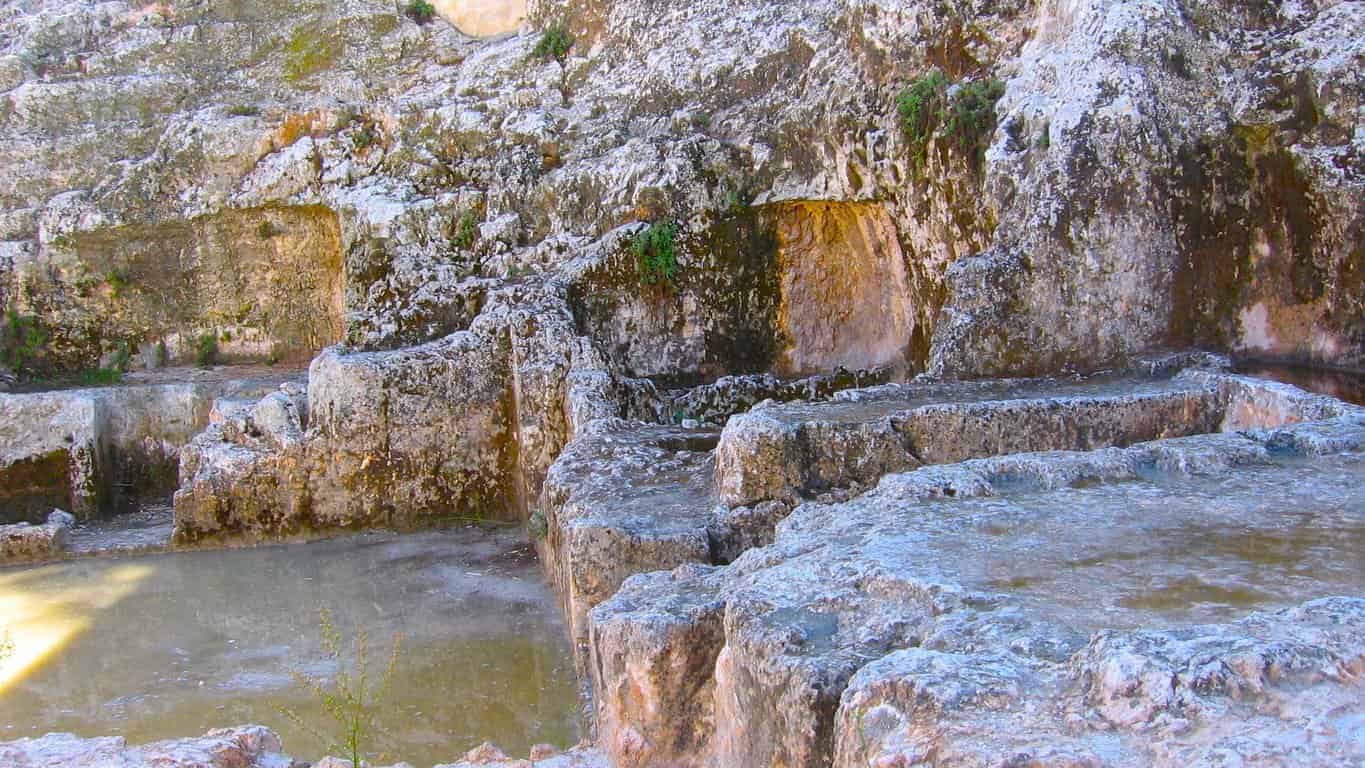 ---
The Silver Scrolls: A Glimpse into Ancient Religion:
Moreover, the silver amulets discovered at Ketef Hinnom are often called the "Silver Scrolls" due to their thin, rolled-up nature. Their content, featuring the divine blessing, indicates the religious significance of these artifacts. Scholars believe these scrolls were worn as protective charms, a tangible connection to the sacred.
---
Ketef Hinnom Scrolls 
---
Conservation and Study:
Furthermore, preserving and studying the Silver Scrolls have been a monumental task, as their highly delicate nature requires specialized care. They have been painstakingly unrolled, deciphered, and analyzed by experts. The texts are significant not only for their religious content but also for their contribution to understanding ancient Hebrew script.
Museum Exhibitions:
Replicas of the Silver Scrolls and other artifacts from Ketef Hinnom can be viewed in Museums in Israel and around the world. They offer visitors an opportunity to connect with the ancient past and appreciate the rich heritage of Jerusalem.
---
Christian Sites in Jerusalem
---
Legacy and Connection to Modern Jerusalem:
Lastly, Ketef Hinnom serves as a reminder of Jerusalem's enduring history and deep roots in the religious and cultural tapestry of the region. The site's treasures, particularly the Silver Scrolls, shed light on the spiritual beliefs and practices of the people who lived in ancient Jerusalem.
Moreover, the Silver Scrolls from Ketef Hinnom are a testament to the enduring power of ancient texts and their ability to connect people across millennia. So they inspire scholars and visitors, uniquely linking to Jerusalem's ancient history and spirituality. More about this topic on Wikipedia.