Located beneath the Eshkol Tower on the campus of the University of Haifa, the Hecht Museum is an archaeological museum with an impressive collection of artifacts and objects. Also known as the Reuben and Edith Hecht Museum, the museum was established in 1984 by Reuben Hecht, a founding member of the University of Haifa Board of Governors.
---
---
Hecht Museum spent 60 years collecting archaeological artifacts representing the material culture of the Land of Israel in ancient times, particularly from the Canaanite period to the end of the Byzantine period. Hecht believed that ancient artifacts were proof of the link between the Jewish people and Eretz Israel.
Haifa Museum of Art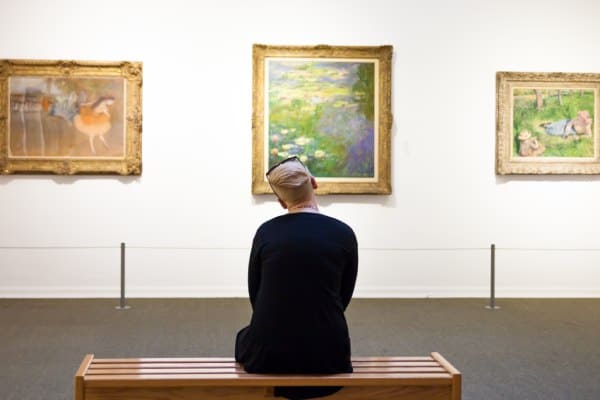 ---
Exhibits
The museum's exhibits display the archaeology and history of the Land of Israel in chronological sequence from the Chalcolithic period to the Byzantine period. Artifacts and objects in the exhibits include artifacts from the Temple Mount excavations, coins, jewelry, and Semitic seals. The displays also include Phoenician metalworking, woodworking, stone vessels, glass making, and mosaics.
---
---
The pièce de résistance is the Ma'agan Mikhael Shipwreck, a 2,400-year-old merchant vessel unearthed in 1985. Originally 12.5m long, the ship would have hauled 15 tons of cargo and has a rare one-armed wooden anchor.
The museum's art collection includes French works from the School of Paris and the Barbizon School and the Impressionism and Post-impressionism periods. Significant works include paintings by Amedeo Modigliani, Édouard Manet, Jean-Baptiste-Camille Corot, Claude Monet, Vincent van Gogh, Camille Jacob Pissarro, and Max Liebermann.
The Oscar Ghez Collection is a poignant display of the works of 18 Paris-based artists who perished in the Holocaust.
---
---
Hecht Museum: Activities
The Museum holds an annual art competition open to all high-school students, soldiers, and fine arts students, as well as lectures, conferences, seminars, and symposia. A 380-seat acoustic auditorium serves as a study center for students and academic researchers, offering enrichment studies in archaeology, art, Bible, and history for schoolchildren, soldiers, teachers, and the public.
Opening Hours:
Sun, Mon, Wed,
Thu 10:00 – 16:00
Tue 10:00 – 19:00
Fri 10:00 – 13:00
Sat 10:00 – 14:00
*Free entrance
Parking
Due to parking shortage on the campus, it is advisable to arrive by public transportation or by cable car. Vehicles entry must be coordinated pre-arrival: 04-8240308, office hours Sun-Thurs 09:00 AM to 03:00 PM. Vehicles entry after 04:00 PM and on weekends is free.
We offer guided tours for groups in the following languages: Hebrew, Arabic, English and Russian
To book a free tour, please call: 04-8240450
*The museum is accessible to people with physical disabilities
Museum Office:
04-8257773, 04-8240308
Fax: 04-8240725
Address:
Hecht Museum, University of Haifa, 199 Aba-Hushi Avenue Mount Carmel, Haifa 3498838 Israel
Contact: [email protected]
Here is a link to their website!