Belvoir Castle, often called "Kokhav HaYarden" in Hebrew, is a historic fortress within the Belvoir National Park in northern Israel. This castle and park hold a special place in the country's history and offer a unique glimpse into the past. Here's a brief overview:
---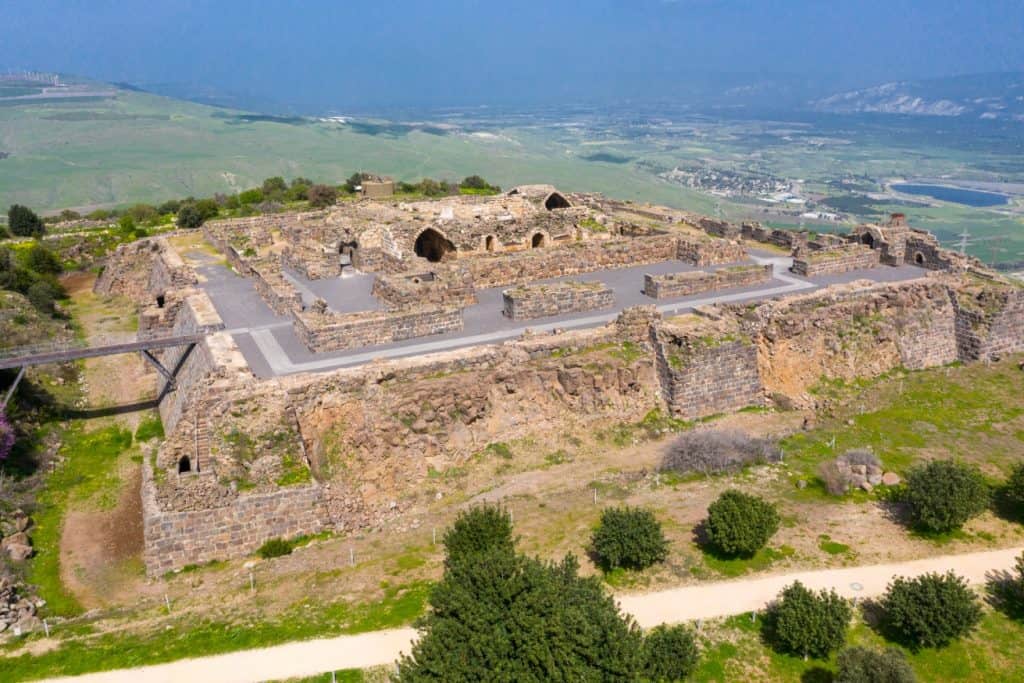 ---
Belvoir Castle:
Historical Significance: Belvoir Castle, also known as "Kokhav HaYarden" (Star of the Jordan), was built by the Crusaders in the 12th century. It significantly defended the Crusader Kingdom of Jerusalem against Muslim forces during the medieval period.
Architectural Marvel: The castle's design is a testament to medieval military architecture. It features a well-preserved moat, drawbridge, and imposing fortifications. The strategic location of Belvoir provided it with commanding views of the surrounding landscape.
Crusader History: Belvoir Castle was a vital stronghold during the Crusades, changing hands between Christian and Muslim forces multiple times. It witnessed numerous battles and sieges during this tumultuous era.
Jezreel Valley Ultimate Guide
---
Belvoir National Park:
Natural Beauty: The Belvoir National Park, encompassing the castle ruins and the surrounding landscape, is known for its scenic beauty. The park allows visitors to explore lush greenery and rolling hills and enjoy panoramic views of the Jordan Valley.
Hiking and Exploration: The park features hiking trails that allow visitors to explore the historic castle ruins and the countryside. Hikers can breathe fresh air while immersing themselves in the region's history.
---
---
Educational Opportunities: Belvoir National Park is an educational destination that provides insights into the Crusader period, as well as the flora and fauna of the area. Interpretive signs and guided tours are available to enhance the visitor experience.
Picnicking and Relaxation: The park is ideal for picnicking and relaxation. Visitors can bring their refreshments and enjoy a peaceful day amid the site's natural beauty and historical significance.
---
---
Cultural Events: Occasionally, cultural events and historical reenactments occur at Belvoir Castle, offering visitors a chance to immerse themselves in the medieval atmosphere and learn more about the region's history.
So Belvoir Castle and the surrounding national park provide a unique opportunity to step back in time and appreciate the historical and natural aspects of this beautiful region in northern Israel. It's a place where history, culture, and nature converge to create a memorable experience for visitors.
---
---
Belvoir National Park Opening Hours
The entrance to the park closes one hour before the cited closing time

Summer hours:
Sunday–Thursday and Saturday: 17:00 – 08:00
Friday and holiday eves: 16:00 – 08:00

Winter hours:
Sunday–Thursday and Saturday: 16:00 – 08:00
Friday and holiday eves: 15:00 – 08:00
Holiday eves: 13:00 – 08:00 Yom Kippur eve: 13:00 – 08:00
Jordan Star National Park Website.
---