Saint Joseph Church is located in the complex of the Basilica of the Annunciation in the heart of Nazareth. According to medieval tradition; Saint Joseph Church was built on the site of the workshop of St.Joseph, the husband of Miriam. And according to a later version; his house also stood on the site. For this reason, it is also called the Church of the Holy Family or the Church of the Nourishment; as it symbolizes where Jesus grew up and was nourished until adulthood.
---
Nazareth Ultimate Guide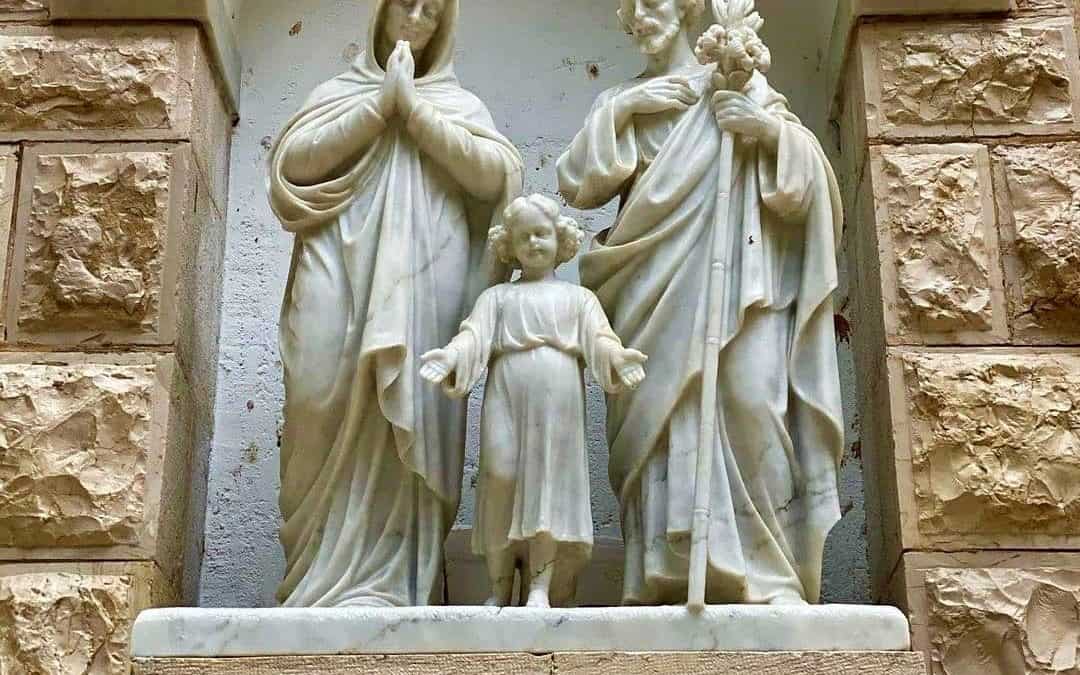 ---
Archaeological Finds in the Area of Saint Joseph Church
Below the Saint Joseph Church were the remains of three cisterns; mosaics; caves, and barns dating to the first centuries CE. These are seen in the crypt of the church, and tradition attributes one of the caves to the place where Joseph's workshop was located. However, the traveler Arculfe visited the city in the second half of the 7th century. In other words, after the Arab conquest of Israel. He testified to a church next to the Byzantine Annunciation Church; the archaeological findings do not support that these remains were part of a religious complex.
---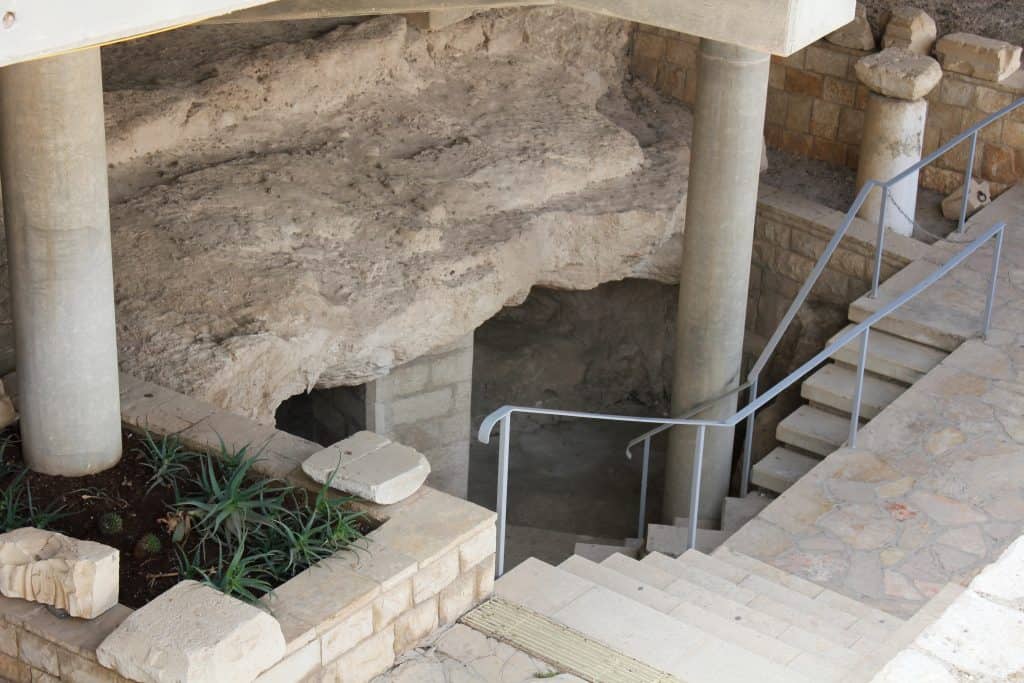 ---
Also, in the 12th century, a Crusader church was built on where St. Joseph's Church is today. But was not dedicated to St. Joseph, and the Mamluks destroyed it. So it seems that the tradition according to which Joseph's workshop was located here developed in the late Middle Ages, and the Franciscans purchased the area in 1754 and erected a chapel there that was dedicated to him. The current church was built in 1914 over the ancient remains and was renovated at the initiative of the Archbishop of the Galilee, George Hakim, in 1956.
The Saint Joseph Church Crypt
Two separate staircases lead to the crypt – one on the right nave of Saint Joseph Church and the other on its left nave. Moreover, in the crypt, the remains of the Crusader church built in the shape of a cross including three naves and three apses have been preserved. Furthermore, the central apse is slightly elevated above the level of the crypt, with a marble altar standing on a stone pillar. Above it hangs a crucifix, and around it is a synchronous in which nine simple seats are made of wood and stone.
---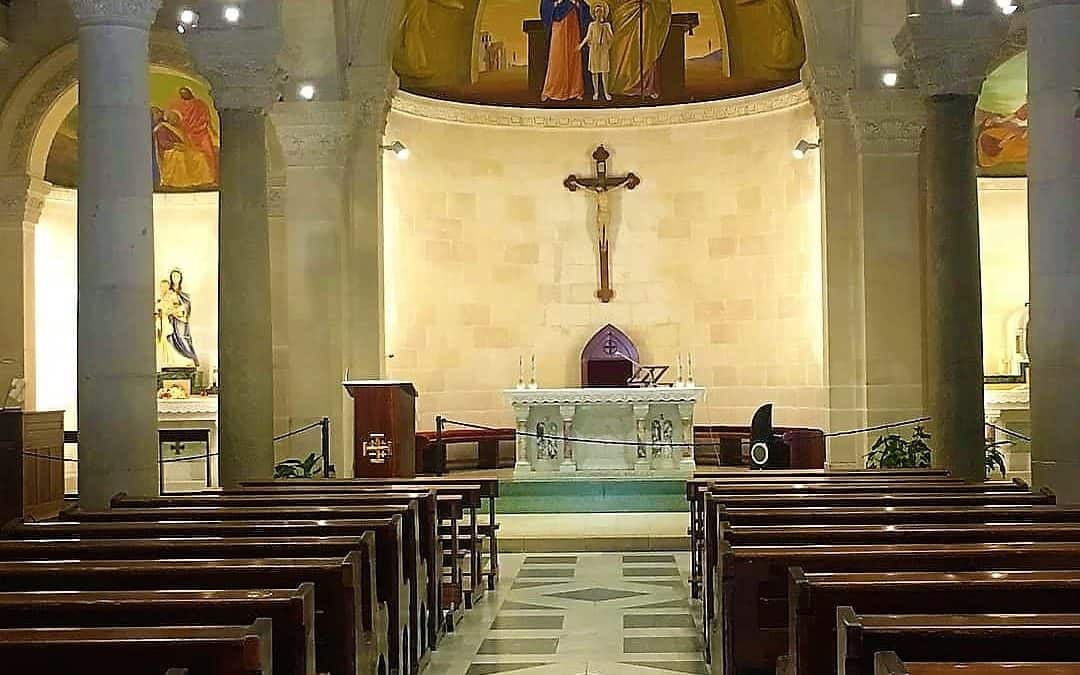 ---
Its ceiling is made in the shape of a half dome and has stained glass depicting Joseph's marriage to Miriam. Also in the crypt of Saint Joseph Church are two more stained glass windows depicting, like the frescoes in the upper church, the revelation of the angel to Joseph in his dream, when he ordered him not to expel Miriam after discovering that she was pregnant, and Joseph when he's old in years. From the main nave of the crypt, seven steps lead to an even lower level, where a basin paved with a mosaic about two meters long and a single meter wide was discovered.
---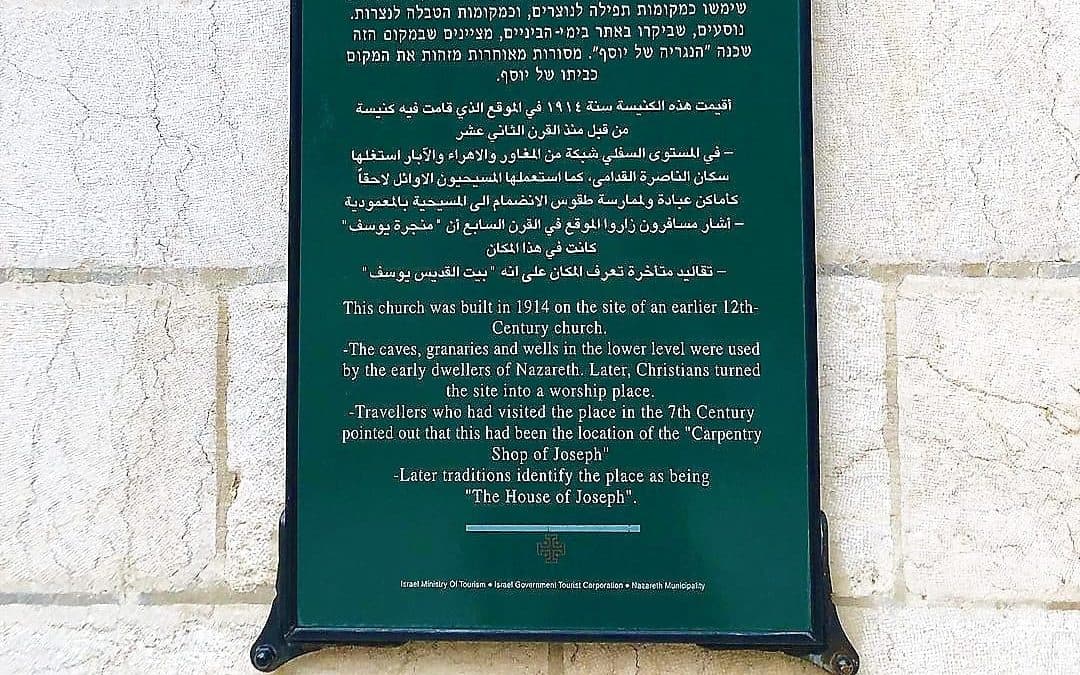 ---