Jerusalem Is a Holy City With a Rich Cultural and Religious Heritage, and It Is Important to Dress Appropriately When Visiting to Show Respect for the Local Customs and Traditions.
---
---
Here Are Some Tips on What to Wear in Jerusalem: Modesty Is Key: As a Sign of Respect for the City's Religious Significance, Both Men and Women Should Dress Modestly. This Means Covering the Shoulders and Knees, and Avoiding Revealing or Tight-Fitting Clothing.
Jerusalem Old CIty Tour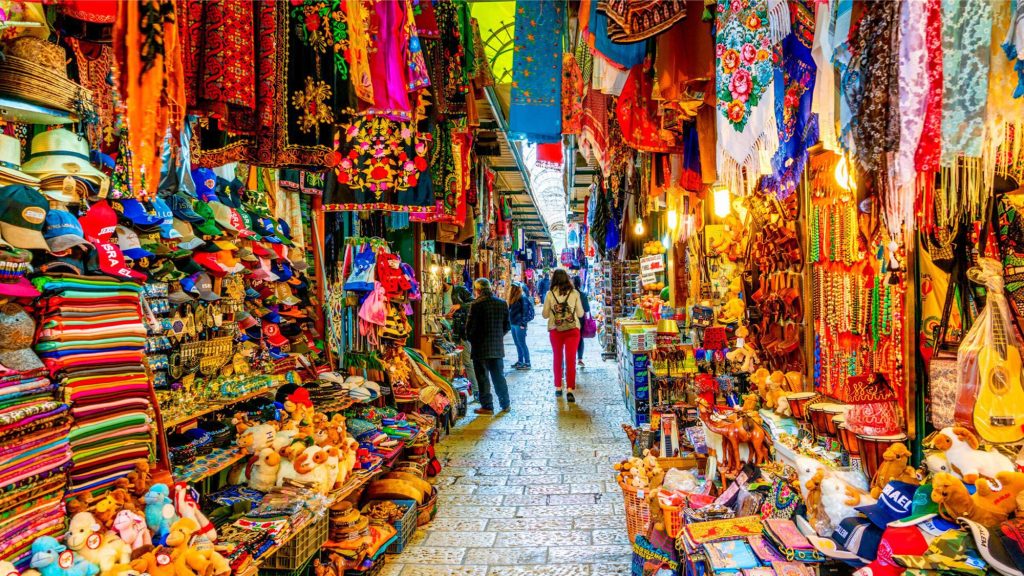 ---
Comfortable Shoes: Jerusalem Is a City With Many Hills and Uneven Streets, so It's Important to Wear Comfortable and Sturdy Shoes That Can Handle a Lot of Walking.
Old City Jerusalem Tour 
---
Head Covering: In Some Religious Sites, Such as the Western Wall or Certain Synagogues, Men Are Required to Wear a Head Covering Such as a Kippah. Women Are Not Required to Cover Their Heads, but It Is Advisable to Bring a Scarf or Shawl to Cover Your Hair if You Plan to Visit Any Religious Sites.
Respectful Clothing: When Visiting Religious Sites, It's Important to Wear Respectful Clothing. This Means Avoiding Shorts, Tank Tops, and Revealing Clothing and Opting for Long Pants or Skirts and Shirts With Sleeves.
Weather-Appropriate Clothing: Jerusalem Has Hot Summers and Cool Winters, so It's Important to Dress Appropriately for the Weather. In the Summer, Lightweight and Breathable Clothing Is Recommended, While in the Winter, Layers and Warm Clothing Are Necessary.
Overall, It's Important to Dress Modestly and Respectfully When Visiting Jerusalem, Particularly at Religious Sites. However, It Is Also a Modern and Vibrant City, so Feel Free to Express Your Personal Style While Keeping the Local Customs and Traditions in Mind. You are welcome to read more on what to wear in my Israel Ultimate Packing Guide!