Temple Mount, also known as Haram al-Sharif, is considered one of the holiest sites in Islam and Judaism. As a place of religious significance, visitors must adhere to a strict dress code when visiting this site in Jerusalem.
---
---
So What is the Dress Code on Temple Mt? Here are some guidelines on what to wear when visiting Temple Mount:
Modesty: Visitors should dress modestly and conservatively when visiting Temple Mount. This means covering the knees, shoulders, and torso. Shorts, tank tops, and low-cut shirts are not allowed. Head
Covering: For both men and women, a head covering is not a must but is recommended when visiting Temple Mount. This can be a hat, scarf, or head covering.
Golden Dome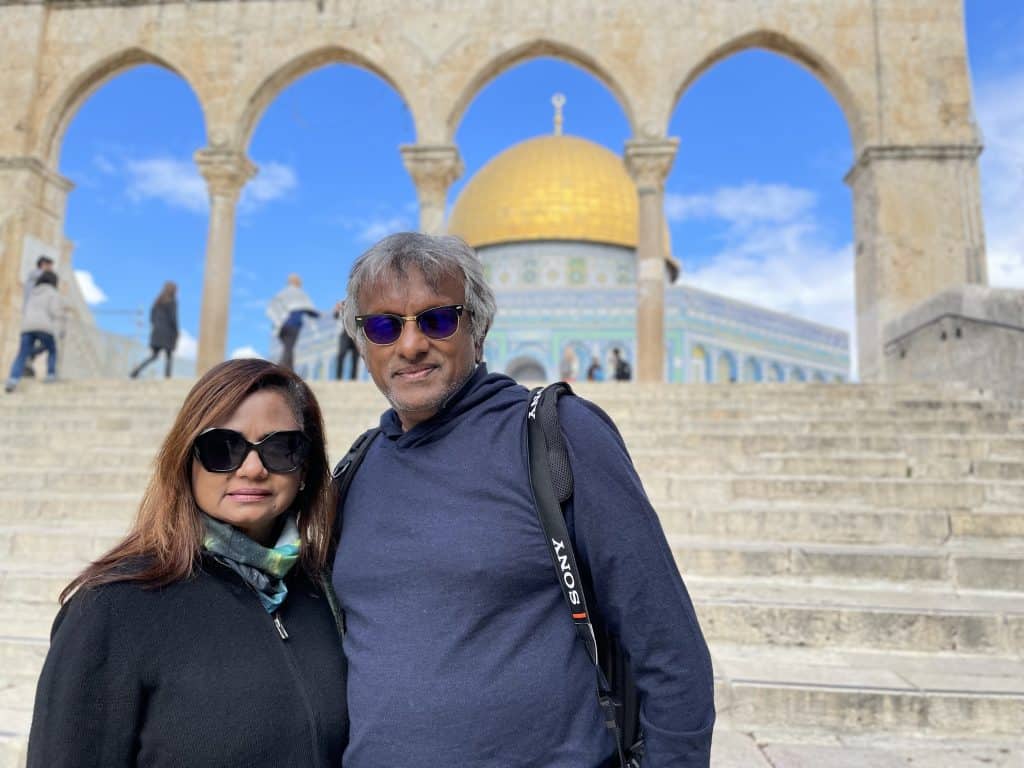 ---
Footwear: Since 2000, non-Muslims can not enter the Al-Aqsa Mosque or the Golden Dome. But if, for some reason, you could get in and visit these sites, remember! Shoes must be removed before entering the mosque on Temple Mount. Visitors can wear socks or bring a bag to carry their shoes in.
Another necessary dress code on Temple Mt. is the Clothing color!
Brightly colored clothing or clothing with patterns is discouraged. It is better to wear clothing that is plain and subdued. Religious clothing: Visitors cannot wear any clothing with religious or political slogans or symbols.
---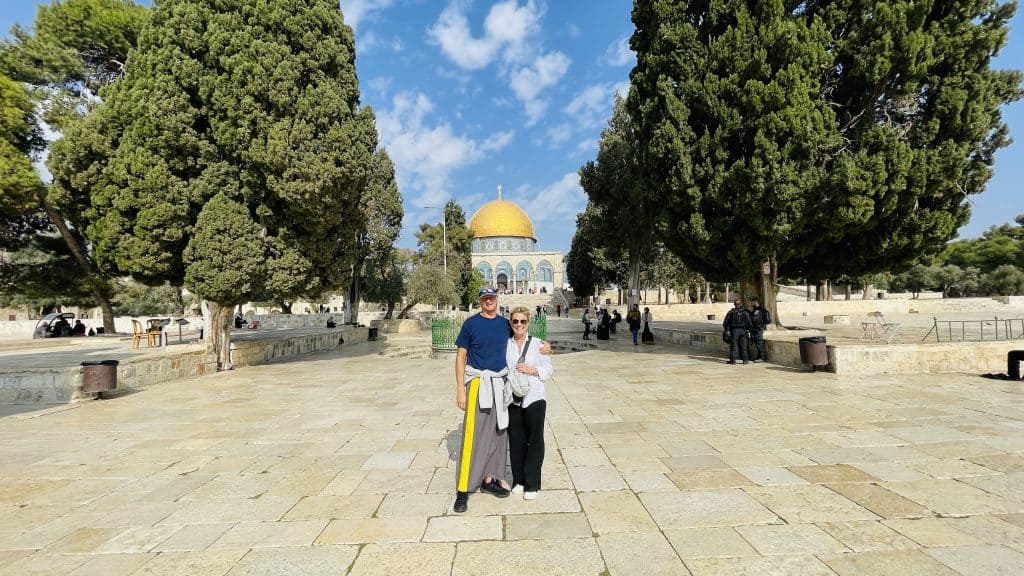 ---
It's important to note that there are security checkpoints at the entrance of Temple Mount, and guards may ask visitors to adjust their clothing or provide additional coverings if their attire does not meet the dress code requirements.
Overall, visitors should dress conservatively and respectfully when visiting Temple Mount. This includes covering the body, wearing a head covering, and removing shoes before entering the mosque. By dressing appropriately, visitors can show respect for the religious significance of this important site.