Tristram's Sterling, also known as the Tristram's Grackle, is a bird species named after the renowned British ornithologist and clergyman Henry Baker Tristram, who first described it in the late 19th century. This small, colorful bird can be found in the Middle East, particularly in Israel.
---
---
So Tristram first encountered the bird during his extensive travels across the Holy Land, where he explored the natural history and ornithology of the region. The bird was named to honor Henry Tristram Baker for his great contribution. Tristram's Sterling is a migratory bird that spends the breeding season in the deserts of the Middle East, and then travels to the Indian subcontinent and East Africa for the winter.
---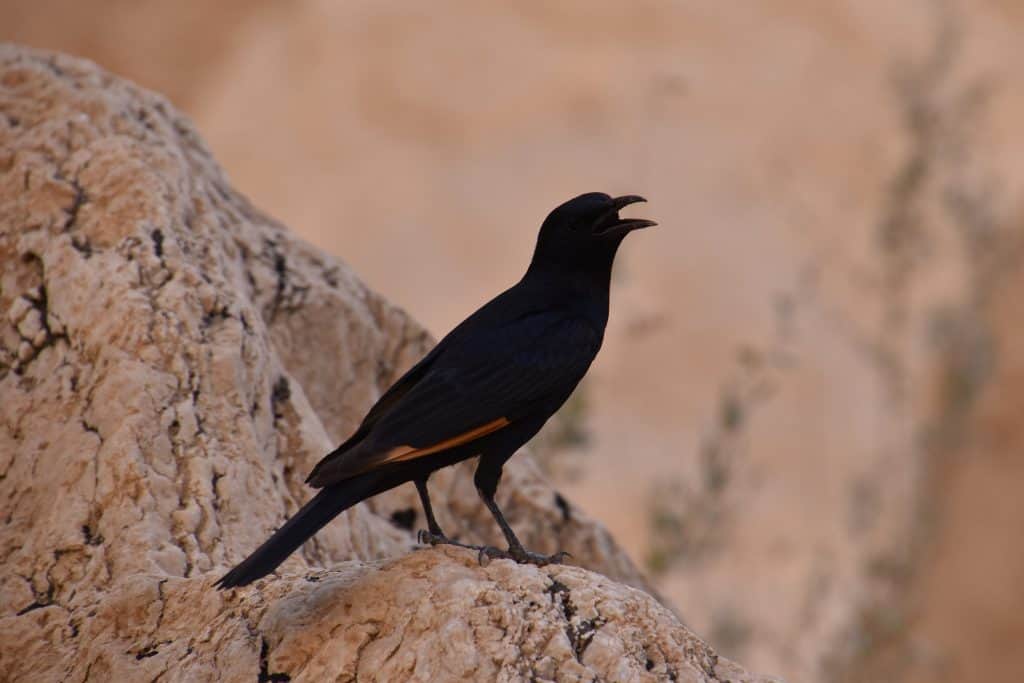 ---
In addition. its habitat is often in dry, rocky areas, and it can be found foraging on the ground for seeds and insects. Despite its striking appearance and interesting behavior, Tristram's Sterling is not a well-known species to the general public. It is, however, highly regarded among bird watchers and ornithologists for its beauty and unique characteristics. Its range and population have been declining in recent years, mainly due to habitat destruction and hunting, and it is now listed as a species of "least concern" on the IUCN Red List of Threatened Species.
Tristram's Sterling remains an important species for the study of ornithology in the Middle East, and its unique and colorful appearance continues to captivate bird enthusiasts around the world. Its discovery and naming by Henry Baker Tristram is just one of many examples of his significant contributions to the study of the natural world, and his legacy continues to inspire generations of naturalists and explorers to this day.