The Tomb of Benei Hezir is a tomb hewn from stone in the historic Mount of Olives Jewish cemetery of Jerusalem. Previously (and mistakenly) known as the Tomb of Saint James, the Tomb of Benei Hezir, is the oldest of four monumental rock-cut tombs in the Kidron Valley. Dating back to the period of the Second Temple, the Tomb of Benei Hezir rests next to the Tomb of Absalom and the Tomb of Zechariah in a complex of burial caves.
---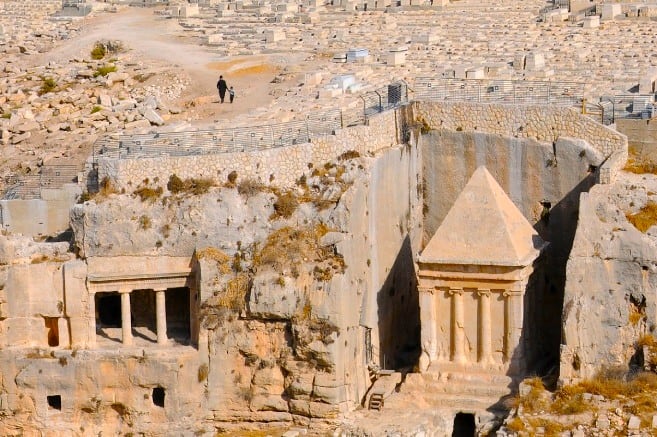 ---
History and Architectural Style
To begin with, the Tomb of Benei Hezir dates to the Hellenistic period in the second century BCE and the time of the Hasmonean monarchy in Jewish history.
In addition, the architectural style of the tomb features ancient Greek and Nabataean architectural influences and decorative elements. The tomb's façade features a classical distyle in antis with two pillars between two pilasters.
Old City Jerusalem Tour
---
A Hebrew inscription can be found on an undecorated architrave above the two pilasters that shows it was the burial site of a Cohanim family by the name of Bnei Hazir. A Doric frieze and a cornice rest above the architrave.
The tomb was originally accessed from a single rock-cut stairwell that descends to the tomb from the north. An additional entrance was created later by quarrying a tunnel from the courtyard of the monument known as the Tomb of Zechariah. This is still the entrance to the burial complex today.
Who Was Hezir?
In fact, there are two people identified as Hezir in the Old Testament. The book of Chronicles speaks of a man named Hezir, the founder of a priestly division. The book of Nehemiah documents Hezir as one of the leaders who set their seals to the covenant. The inscription on the tomb tells us that the descendants of Hezir used the tomb, and there were multiple burials here of members of the Hezir family.
---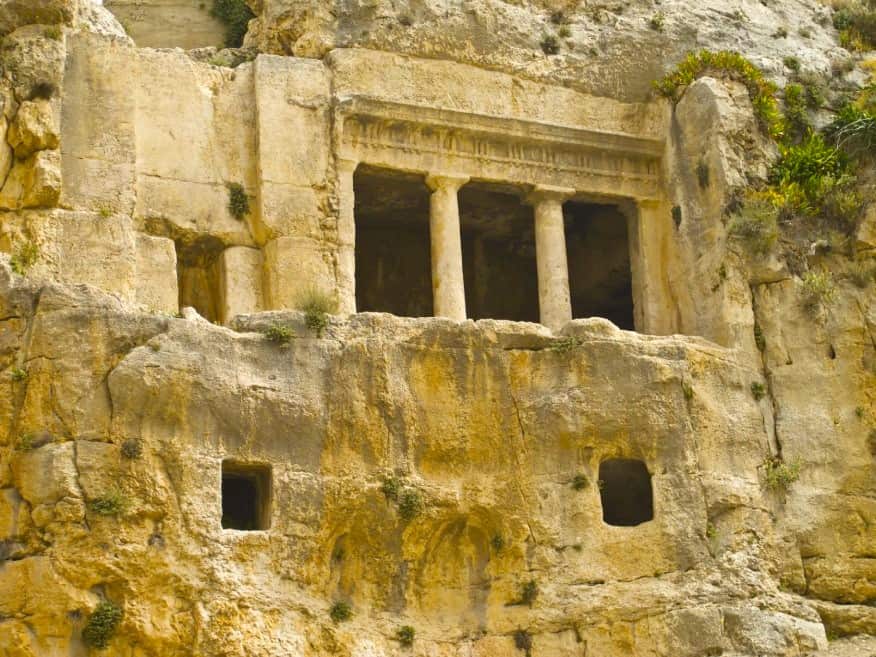 ---
Tomb of Benei Hezir or The Tomb of St. James
The tomb was mistakenly known as the tomb of Saint James, the apostle in the late 19th century. It was thought that James the Just, the first Bishop of Jerusalem, hid from the Romans in the Tomb of Benei Hezir after Jesus was crucified and that later, he was buried there.
---