The Golden Gate, also known as the Gate of Mercy, is one of the most famous entrances to the Old City of Jerusalem. This ancient gate, located on the eastern side of the city walls, has a rich history and is considered by many to be one of the most sacred sites in Jerusalem.
---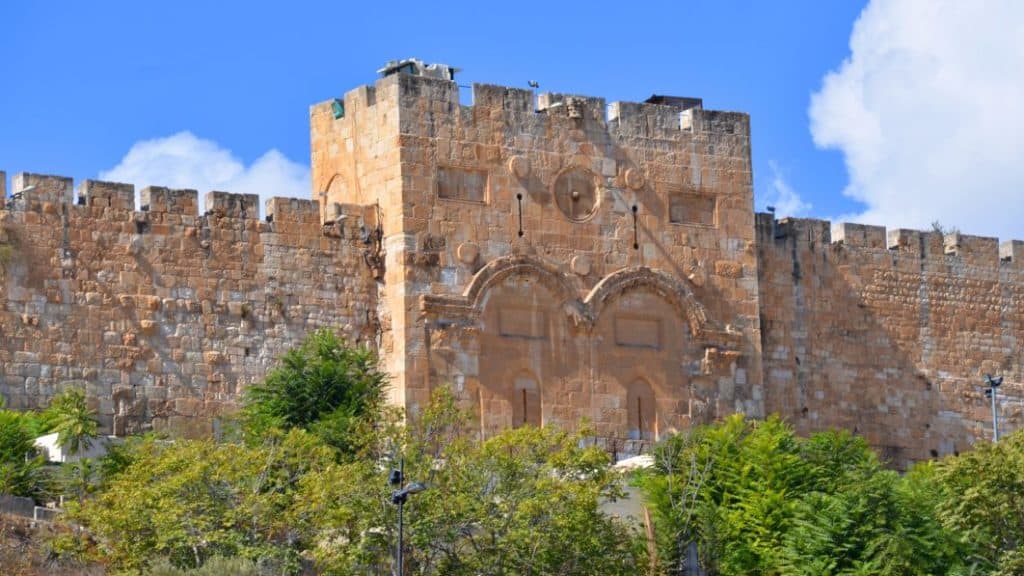 ---
The Golden Gate (The Gate of Mercy) is the only eastern gate of the Temple Mount and one of only two Gates of the Old City of Jerusalem that used to offer access into the city from the East side. According to Jewish tradition, the Messiah will enter Jerusalem through the Golden Gate, which will be the site of the final judgment of all souls. It is generally believed that this was the gate through which Jesus entered Jerusalem when he purified the Temple.
The Current Gate Golden Gate
According to some scholars, the present gate was built circa 520 CE, during the Byzantine period, as part of Justinian I's building program in Jerusalem, on top of the ruins of the earlier gate in the wall. An alternative theory holds that Byzantine artisans employed by the Umayyad Caliphs built it in the later part of the 7th century.
Damascus Gate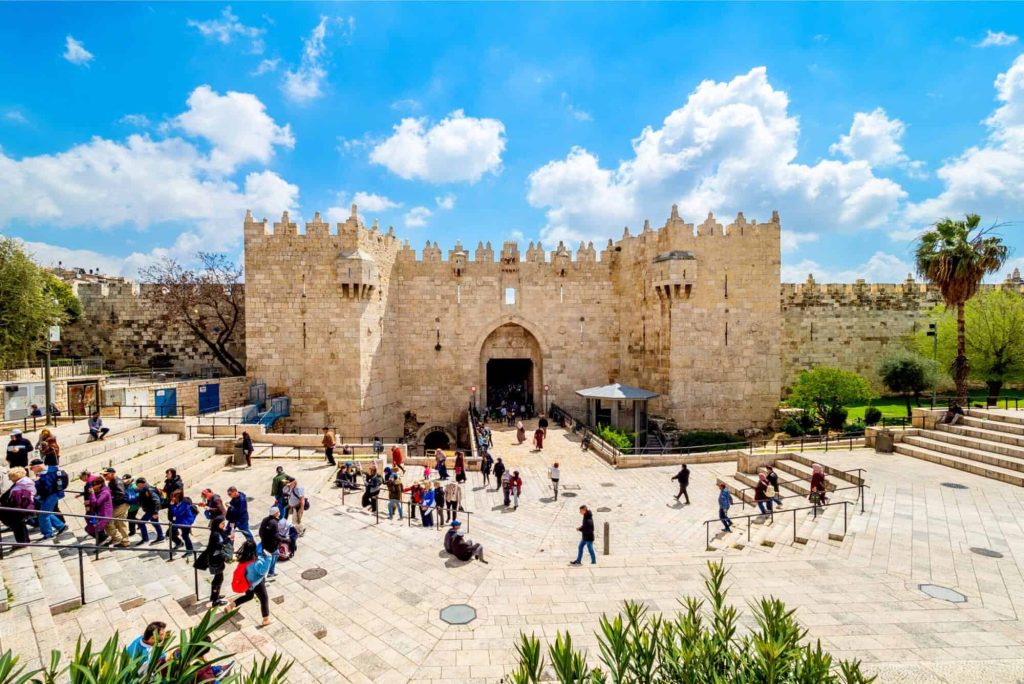 ---
It is believed that the gate was sealed by the Ottoman Sultan Suleiman the Magnificent in the 16th century for tactical reasons. The gate was rebuilt several times throughout history, and it is notable for its distinct architectural style and beautiful decorations.
The Gates of the Old City of Jerusalem
---
The entrance comprises two arched openings, with a large central stone that is believed to date back to the Second Temple period. The gate is surrounded by a series of steps leading up to the city walls, offering a stunning view of the surrounding area.
The Shushan Gate
In the Mishnah (Middot 1:3), the eastern gate of the Second Temple compound is called the Shushan Gate. If the Golden Gate does preserve the location of the Shushan Gate, which is only a presumption with no archaeological proof, this will make it the oldest of the current gates in Jerusalem's Old City Walls. The masses did not use the gate to enter the Temple Mount but reserved it only for the High Priest and all those who aided him when taking out the Red Heifer or the scapegoat on Yom Kippur.
---
---
The Golden Gate (The Gate of Mercy) remains a popular destination for tourists and pilgrims visiting Jerusalem. Although the gate is closed, visitors can still admire its beauty and learn about its rich history. Many still believe that the gate will one day be reopened and that the Messiah will enter Jerusalem through its doors, fulfilling the prophecy passed down through the ages.