Masada Museum: A Great Place to Get A Good Introduction to Masada National Park
In May 2007, a unique museological experience was introduced at Masada National Park. Combining archaeological artifacts and a theatrical atmosphere. Now the funny thing about the Masada Museum is that you can't go in with a guide. Though you can visit the museum accompanied by headsets that give extraordinary audio explanations; it creates a meaningful experience; and becomes your own private guided tour of the story of Masada.
Masada Museum: All the Interesting Finds From the 1960's Excavations Are Here!
The archaeological artifacts; dug at the site of Masada National Park between 1963 and 1965 by the late Professor Yigael Yadin, are exhibited in nine theatrical scenes. Also worth noting that the artifacts focus on three main themes: Herod; the Rebels; and the Roman Army.
On the tour, we find a stone table and luxurious tableware. Also inscriptions on amphoras specifying the types of wine and a variety of delicacies that graced King Herod's table. All this against the background of a banquet scene held in a Roman villa. Also in another space describing the living quarters of the rebels in the casemate walls. Moreover, we find simple cooking vessels and remnants of clothing. Also straw baskets and brushes; and Hebrew inscriptions that bespeak the daily life of the Jewish fighters and their families at Masada. In yet another area, Latin inscriptions and objects associated with the Roman army are exhibited against the setting of an army camp of the Tenth Roman Legion that laid siege to Masada.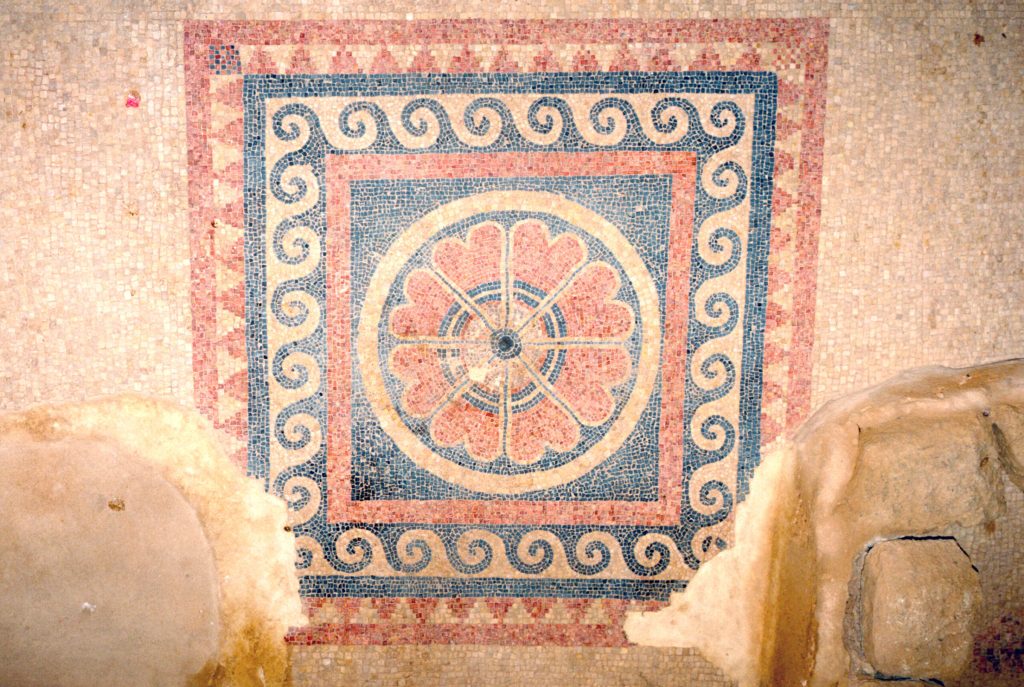 The Audio Guide at Masada Museum Narrates the Accounts of Josephus Flavius
When the visitor at Masada Museum hears the audio explanations and the radio plays; that will allow the visitor to connect the artifacts and the backdrop. So that will make the visitor feel he is in good hands while the narrator leads you throughout Masada Museum. This is first and foremost the historical account that has come down to us through the writings of Flavius Josephus. The last space in the museum is dedicated to the excavator of the site, Professor Yigael Yadin; and concludes the fascinating story of Masada that has been presented between two poles – beginning with the narrator-historian Flavius. And the present by Yigael Yadin.
Now let me tell you a little secret! Even though it's not allowed to guide at Masada Museum I do tend to tag along with my guests and explain here and there where it's possible. So Don't worry about it we will find a way to get the most out of the tour I promise you! And if worse comes worse I can always tell you all about Masada Museum after your visit.