The Saxum Visitor Center is a notable educational and visitor facility in Jerusalem, Israel. The center is crucial in educating visitors about the Holy Land's historical, cultural, and religious significance, particularly regarding Christianity. Here is an overview of the Saxum Visitor Center:
---
---
Purpose and Mission:
The Saxum Visitor Center aims to provide an enriching and informative experience for pilgrims, tourists, and those interested in the history of Christianity in the Holy Land. It serves as a platform to deepen the understanding of the biblical events in the region and their relevance to the Christian faith.
---
---
Location:
Furthermore, the Saxum Visitor Center is in Jerusalem, one of the most significant and sacred cities for the three major Abrahamic religions: Judaism, Christianity, and Islam. In addition, this central location allows visitors to explore various historical and religious sites nearby.
Key Features and Offerings:
Interactive Exhibits: The center features interactive exhibits that use modern technology, including audiovisual presentations and multimedia displays, to provide a dynamic learning experience.
Historical Context: Visitors can learn about the historical and cultural context of the Holy Land, gaining insights into the geographical, archaeological, and historical aspects of the region.
Educational Programs: The Saxum Visitor Center conducts educational programs and guided tours for groups and individuals. These programs focus on the biblical events and figures associated with the Holy Land.
---
---
Pilgrimage Information: For pilgrims and religious tourists, the center serves as an invaluable resource, providing information about key religious sites, pilgrimage routes, and the cultural heritage of the region.
Interfaith Engagement: The center encourages interfaith dialogue and understanding by promoting knowledge of the shared heritage and history of the Abrahamic religions.
---
Emmaus Nicopolis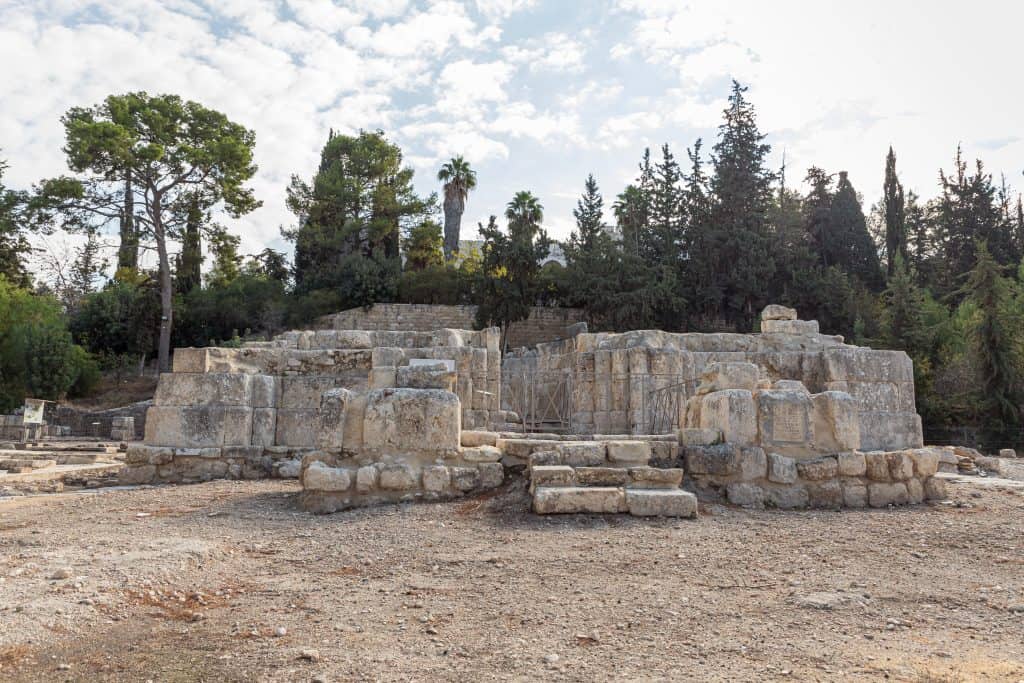 ---
Connection to Saint Josemaría Escrivá:
The Saxum Visitor Center is associated with the teachings and legacy of Saint Josemaría Escrivá, the founder of Opus Dei, a Catholic lay organization. It reflects his vision of promoting a deeper understanding of Christianity in the Holy Land.
Role in Pilgrimage:
Ultimately, Jerusalem is a significant destination for Christian pilgrims, and the Saxum Visitor Center serves as a starting point for many pilgrims as they embark on their spiritual journeys to various holy sites in the region.
Lastly, the Saxum Visitor Center is a place where faith, history, and technology come together to provide an enlightening and immersive experience for those interested in the religious and cultural heritage of the Holy Land. It is a valuable resource for individuals and groups seeking to explore the roots of Christianity and its enduring significance in this historic region.