Golda Meir was born on May 3, 1898, in Kyiv, Ukraine, then part of the Russian Empire. Her birth name was Golda Mabovitch. Her family immigrated to the United States when she was a child, settling in Milwaukee, Wisconsin. She grew up in a Jewish immigrant community and was exposed to socialist and Zionist ideals from a young age.
---
Golda Meir Meets King Abdullah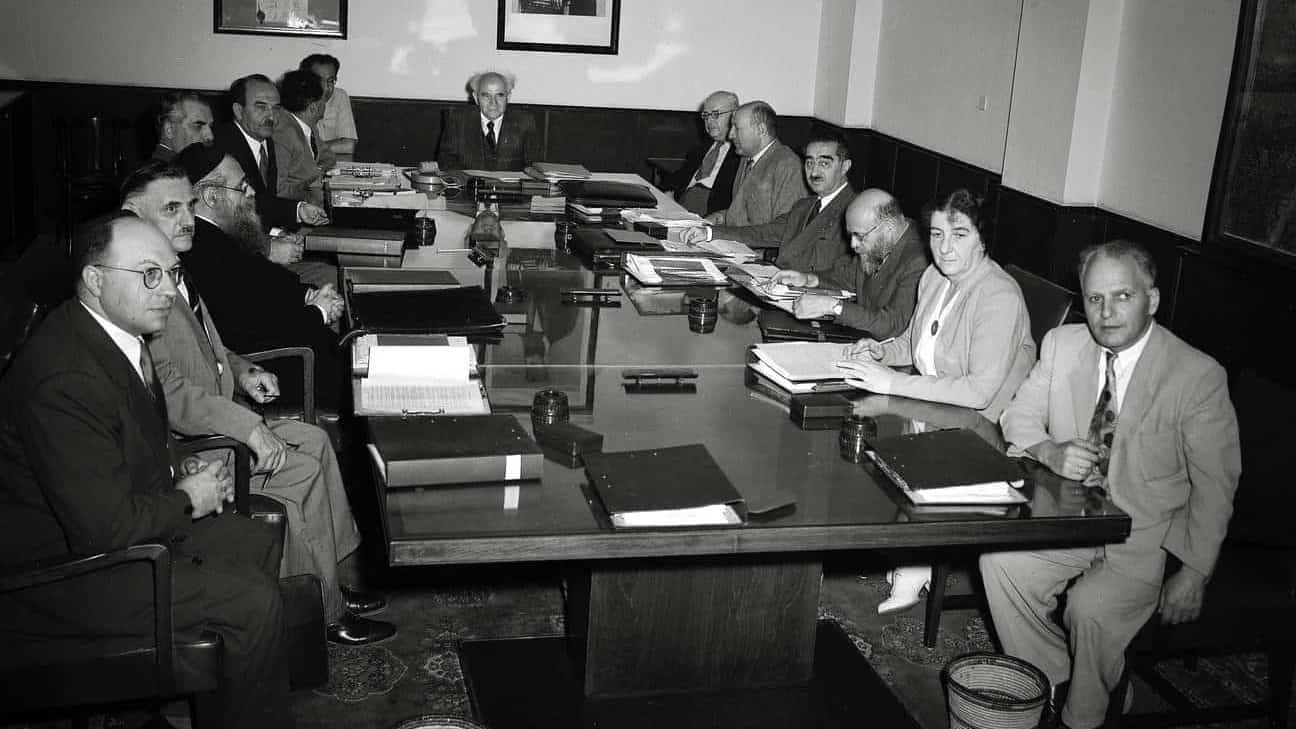 ---
Golda Meir – Zionist Activism
Meir became actively involved in the Zionist movement during her teenage years. She joined the Labor Zionist Party and worked for the Zionist cause, advocating for Jewish immigration to Palestine, which was then under Ottoman rule.
Immigration to Palestine
In 1921, Meir immigrated to Palestine, which was then part of the British Mandate and settled in a kibbutz. She adopted the Hebrew name "Golda." Over the years, she became increasingly involved in the Jewish community's political and social activities.
---
---
Golda Meir – Political Career
Golda Meir's political career in Israel began to take shape in the 1940s. She held various leadership roles within the labor movement and the political establishment. Notably, she served as the head of the Political Department of the Jewish Agency, where she played a crucial role in raising support for the establishment of the State of Israel.
---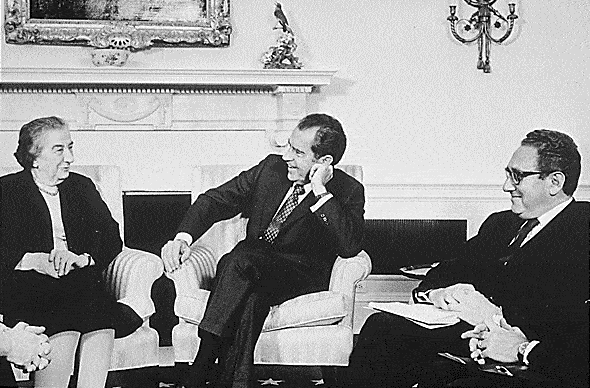 ---
Statehood and Diplomacy
After the State of Israel declaration in 1948, Golda Meir was appointed as Israel's first ambassador to the Soviet Union. She later served as the Minister of Labor and Foreign Minister in the Israeli government.
---
---
Prime Ministership
The most prominent role came when she became the fourth Prime Minister of Israel in 1969. She was the first woman in the world to hold such a position. She faced significant challenges as Prime Minister, including the Yom Kippur War of 1973. Her leadership during this critical period helped Israel recover from initial setbacks and negotiate a ceasefire.
Legacy
Golda Meir retired from politics in 1974 but remained respected in Israel and beyond. Her leadership and dedication to the State of Israel made her a symbol of strength and resilience.
---
---
Golda Meir – Passing
Golda Meir died on December 8, 1978, in Jerusalem, Israel. She left behind a lasting legacy as one of Israel's pioneering leaders and a trailblazer for women in politics.
Golda Meir's life and career inspire individuals worldwide, particularly those interested in the history of Israel and the challenges faced by the state's early leaders. Her unwavering commitment to the Zionist cause and her leadership in times of crisis earned her a place of honor in Israel's history.